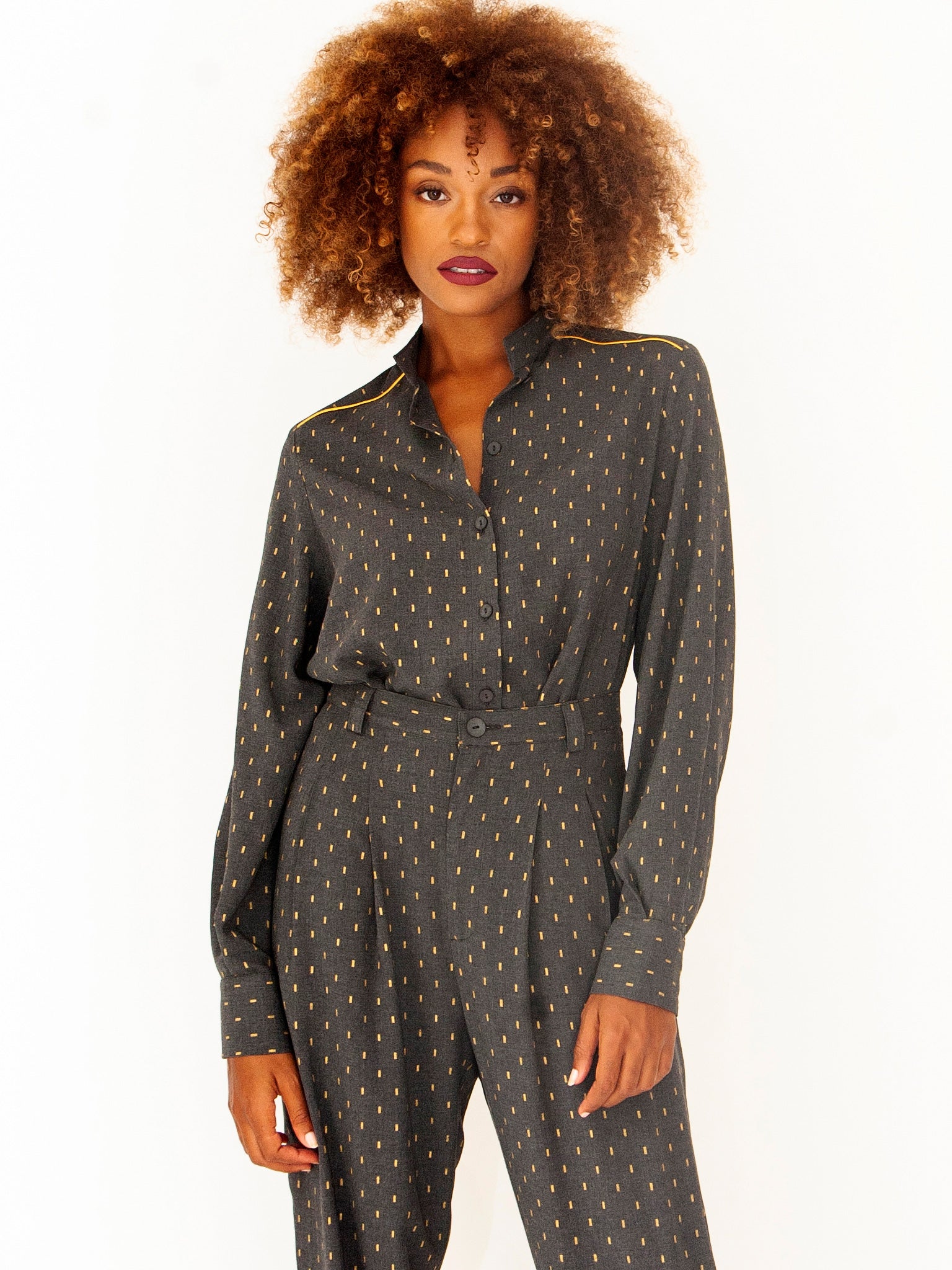 All Day Shirt
Our viscose Autumn shirt is so stylish and special. I fell in love with this print when I saw it. Striking yet understated. A grey viscose base, with a flannel type of finish, giving it that extra warmth for our cosy season. Rich gold rectangular strokes, act as an accent to this fabric allowing you to dress it up or dress it down.
Our shirt design is a favourite amongst our customers, we are told. A simple mandarin upright collar, defines your neck, which worn buttoned up brings emphasis to your face. Try a bright red or cherry lipstick for a bit of femininity to are strong look. When worn with the buttons open, a more relaxed sensual look is achieved. Try a gold necklace with this version or layers of gold, to bring out the gold strokes on the fabric.

Here, we have styled our shirt with its matching trousers, creating a jumpsuit look. We have also layered with our transeasonal plum trench coat.

Code: 21200
Price: €150
Colour: Grey-gold
Content: 100%viscose
Care: Hand or machine-washable.
Made In Athens, Greece.

Photography: Chris Kontos
Hair and Make-up: Katerina Mitropoulou
Model: Jasmine- D Models Agency