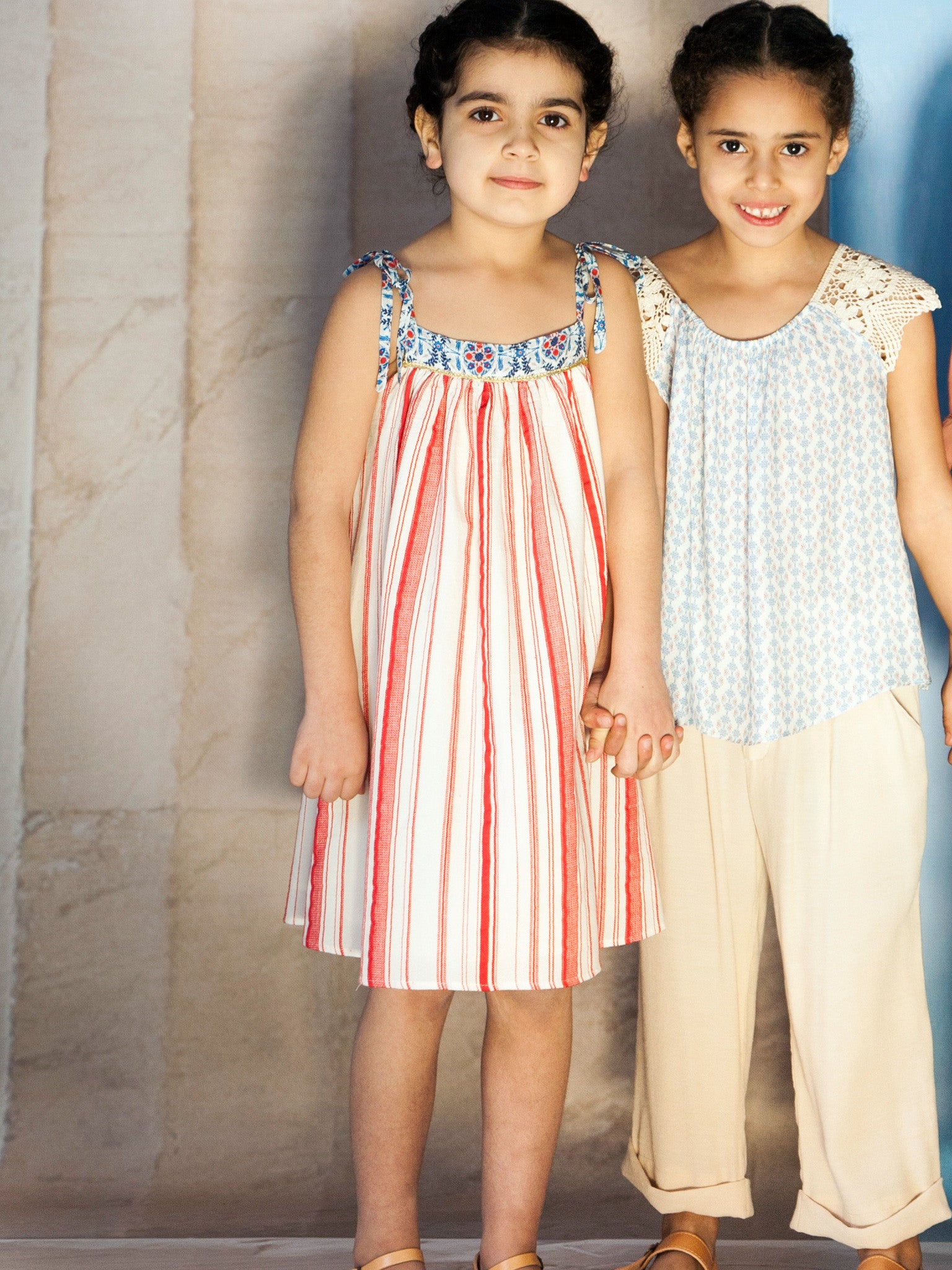 All Grown Up
Clothes for the little ones that will make them feel special. They will feel comfortable and a little grown up but playful too. Your children will take their Summer memories back with them with these beautiful clothes.  
Our little Aphrodite is a little beauty in our playful and comfortable striped strappy tunic. 
Dress 175160 €95.  Available in red, navy.
Her best friend accompanies her in our soft tunic in Niki's print with cotton guipure sleeves.  She sure is a winner in this!  Worn with our sand unisex pants with a turn up hem for a bit of comfort.
Top 172070 €80.  Available in Niki's print, Athina's print.
Pants 154050 €85.  Available in sand, red, blue.


Photography: Chris Kontos
Models: Nourshan, Abbas, Fatouma
Original Backdrop Photo: Michelle Young, Lantern Studio
Assistant: Sotiria Karasiotou