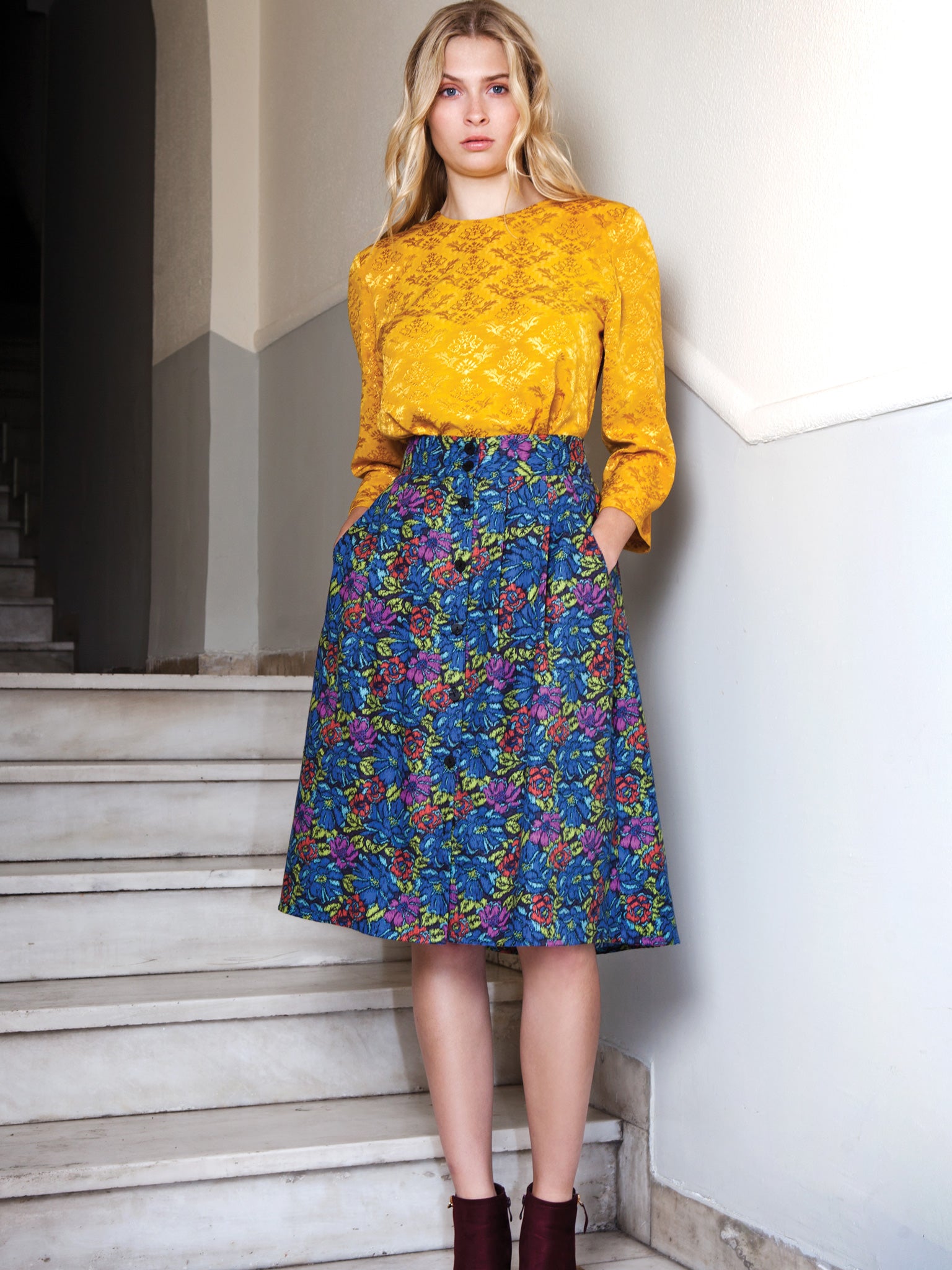 Blue Print Skirt
Blue Skirt

Chic and comfortable! What more could you ask for from such an elegant jacquard mustard blouse?  Our signature 'always a girl at heart' blouse is back this year in a beautiful striking mustard jacquard fabric. Has a great shape and fits many body shapes. It has a strong neckline and shoulder silhouette combined with a free flowing hem. Can be worn tucked in too without gathering too much fabric underneath. You will love it!
We love this transeasonal blouse. In a beautiful natural viscose blend fabric, a soft fabric from France which guarantees sophistication, style and quality. 
This mustard blouse is a personal favourite. Is such a great blouse to wear just after the Summer as we enter into Autumn showcasing our sunkissed skin. 

Worn with our blue print transeasonal skirt.
Need help? E-mail us at info@samanthasotos.com or call us +30 210 324 2517
Who you are helping
At Samantha Sotos, we believe in community. A percentage of our online sales go towards aiding families in need. We are proud that through our product we are able to offer this assistance, and we want you to know, that your purchase has contributed in making someone's life a little easier. 
Thank you for your support and for being part of a community that believes that, only together can we create a better tomorrow.
Thanking you
Samantha
x 
🙏
Read more on our community values.