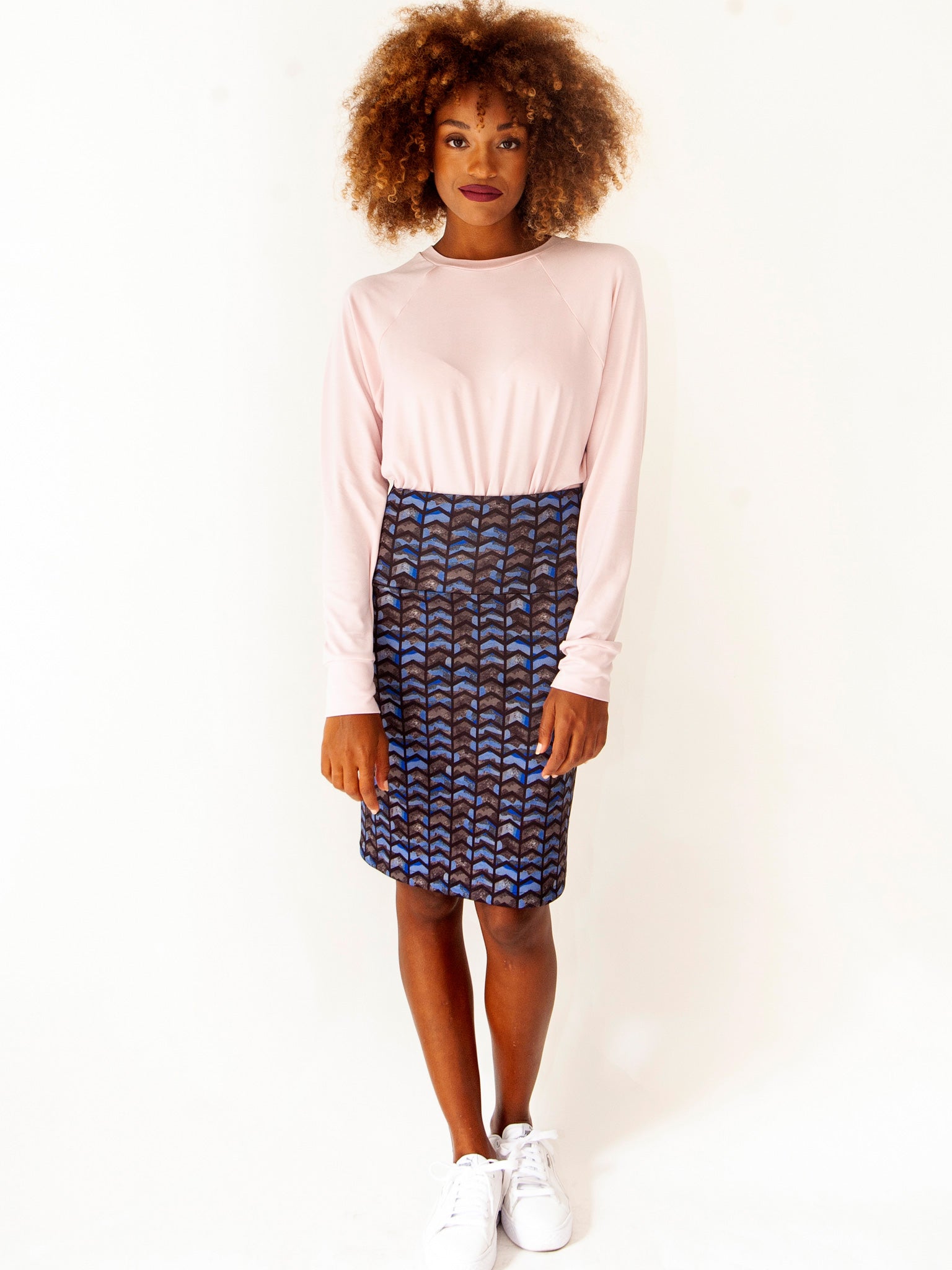 Blue Scuba Tube Skirt
I am in love with our new athletic pieces. We decided to design a few sporty pieces for you this autumn/winter, to cater for us 'on the go women' and our energetic lifestyle. Our tube skirt is made from a 2-way stretch scuba fabric, which makes it comfortable,  a perfect fit is achieved and it's also warm for winter. It's a win, win situation for all! 
Its double, wide waistband sits comfortably on your waist, down to your upper hip. This design feature, is an advantage to the classic elastic waistbands that we're used to, which have a tendency to show the markings from your undergarment.

Worn with our soft pink peach skin jersey sweater, adding extra comfort and sophistication to your look.

Code: 21300
Price: €65
Colour: Blue
Content: 34%polyester 48%poliamide 18%elastane
Care: Hand or machine-washable.
Made In Athens, Greece.

Photography: Chris Kontos
Hair and Make-up: Katerina Mitropoulou
Model: Jasmine- D Models Agency