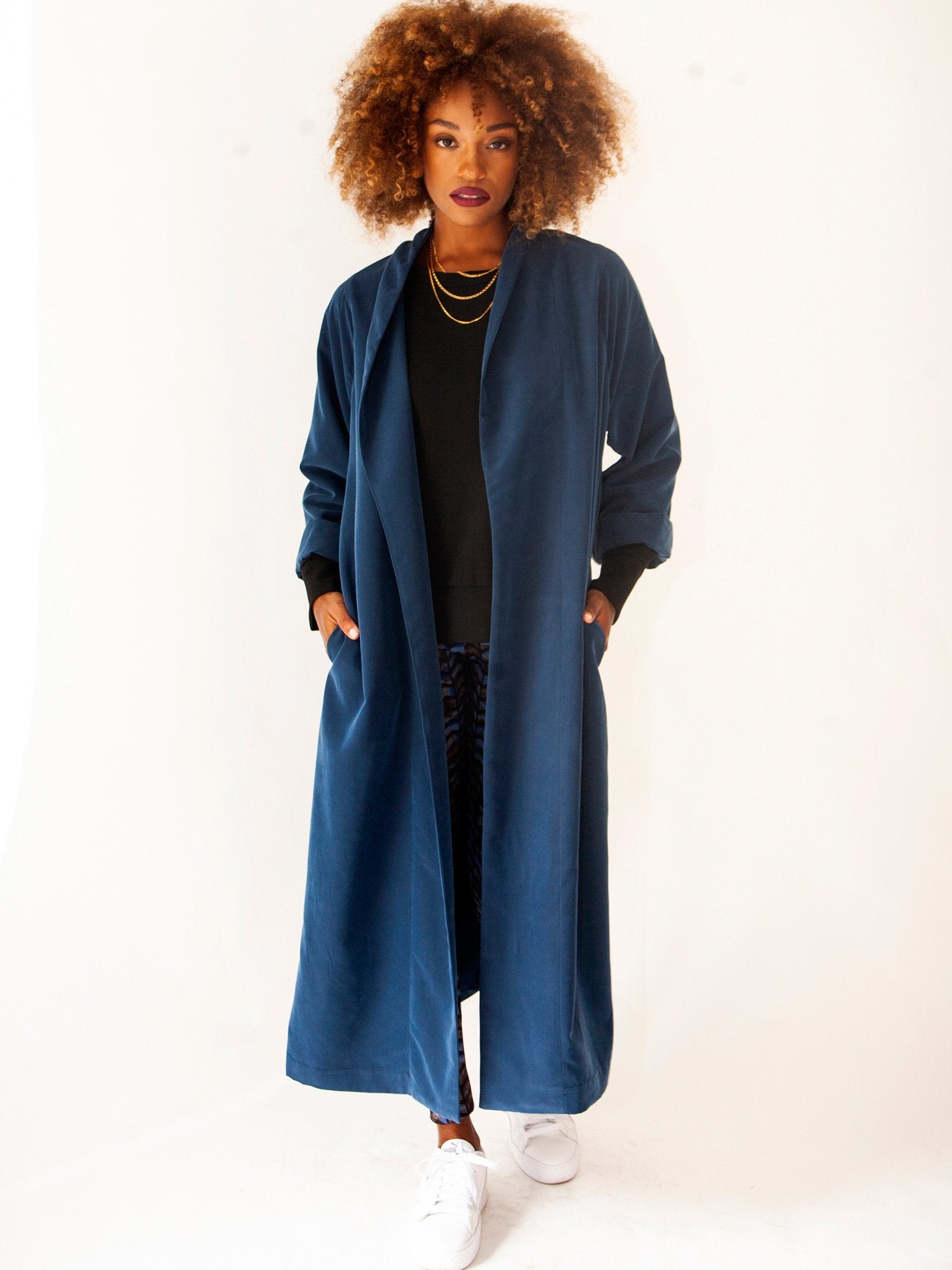 Blue Transeasonal Trench Coat
Our favourite transeasonal dressing, demands our beautiful blue trench coat, be part of your wardrobe. It is a must! Lightweight yet shielding you from the weather. In a washed cupro fabric creating a casual look with a soft and desirable texture. It feels nice to touch and to have this trench draped against your skin. Our signature kimono sleeve adds a twist to the traditional trench and officially speaks 'Samantha Sotos'. A super layering look can be achieved with this trench coat as we have done with our styling. For those on the go days, which end up relaxed over a coffee or tea, your trench will immaculately and comfortably follow you stylishly through your day.
The trench is finished inside with a quaint, petite, floral binding, which adds a bit of a surprise to your trench.

Our blue transeasonal trench coat has been styled with our black suiting sweater and our blue scuba winter leggings.

Code: 21100
Price: €230
Colour: Blue. Also available in plum.
Content: 100%polyester cupro.
Care: Hand or machine-washable.
Made In Athens, Greece. .

Necklace: Prigipo
Photography: Chris Kontos
Hair and Make-up: Katerina Mitropoulou
Model: Jasmine- D Models Agency