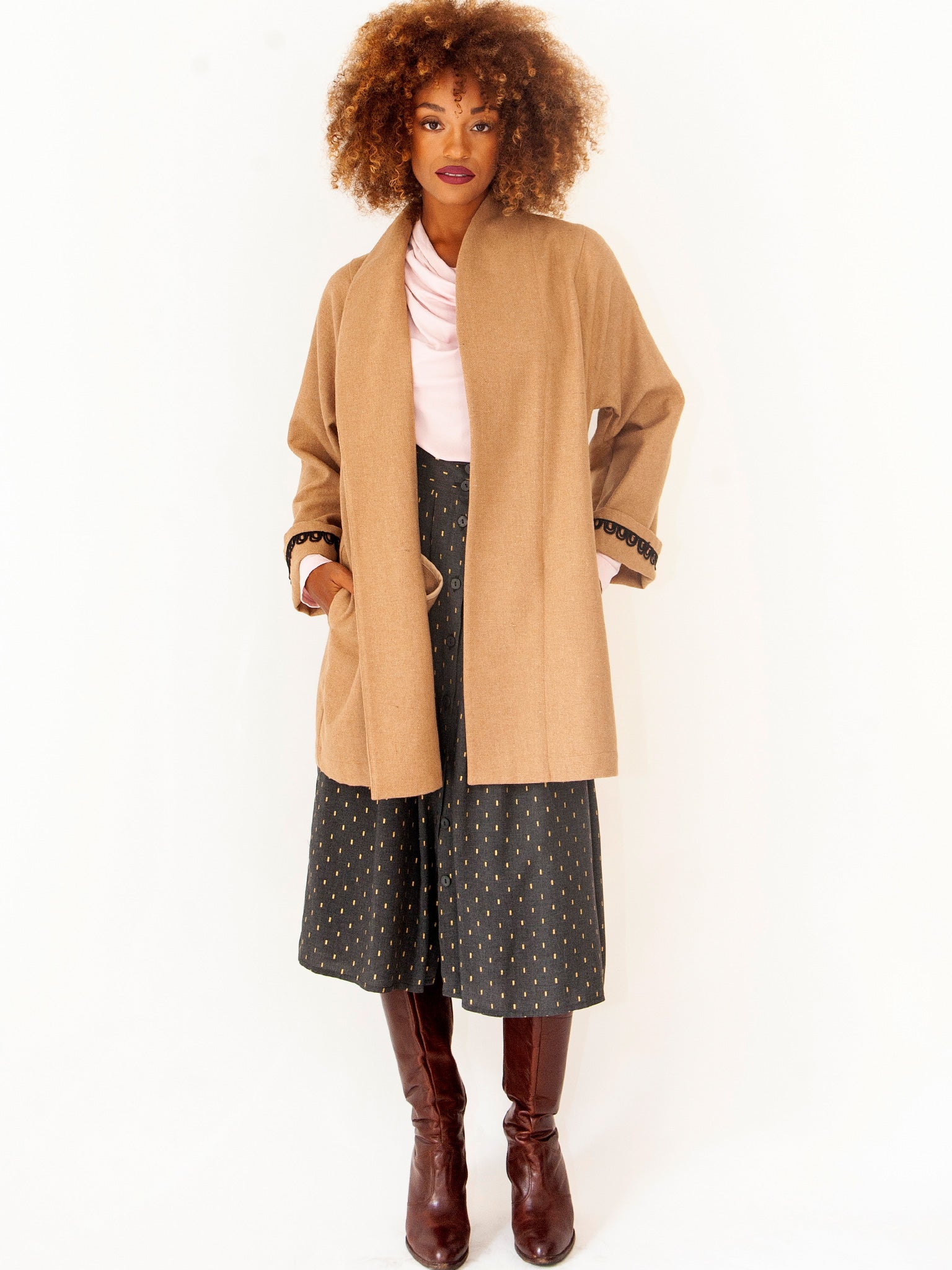 Camel Transeasonal Grecian Short Coat
Our camel wool blend short coat is perfect for our pre Winter season. When designing this coat, the length was my focus. I wanted a length that would enable us to wear a warm jacket before Winter, without it being a traditional long coat that's only suitable for cold weather. So its length is key, as it is longer than a classic blazer, shorter than a 3/4 length coat but as warm as any Winter coat.
Our signature kimono sleeve is a stylish feature on our short coat and the hem inside is secretly embellished with a beautiful guipure loop Grecian trim. When the sleeve is folded up, an elegant surprise unfolds creating discrete yet evident detailing.
The short coat inside isn't lined, a key design feature of our brand and is finished with fine cotton camel binding. This makes the jacket warmer and creates a comfy, close to your skin, casual feel.

Our short coat is worn with our soft dusty pink peach skin jersey draping top and with our grey-gold button up skirt. I have to say this is one of out favourite looks this Winter. The brown boots just tie in all the colours and create a super look.

Code: 21101
Price: €250
Colour: Camel
Content: 80%wool 20%viscose
Care: Dry clean only.
Made In Athens, Greece.

Photography: 
Chris Kontos
Hair and Make-up: 
Katerina Mitropoulou
Model: Jasmine
- 
D Models Agency