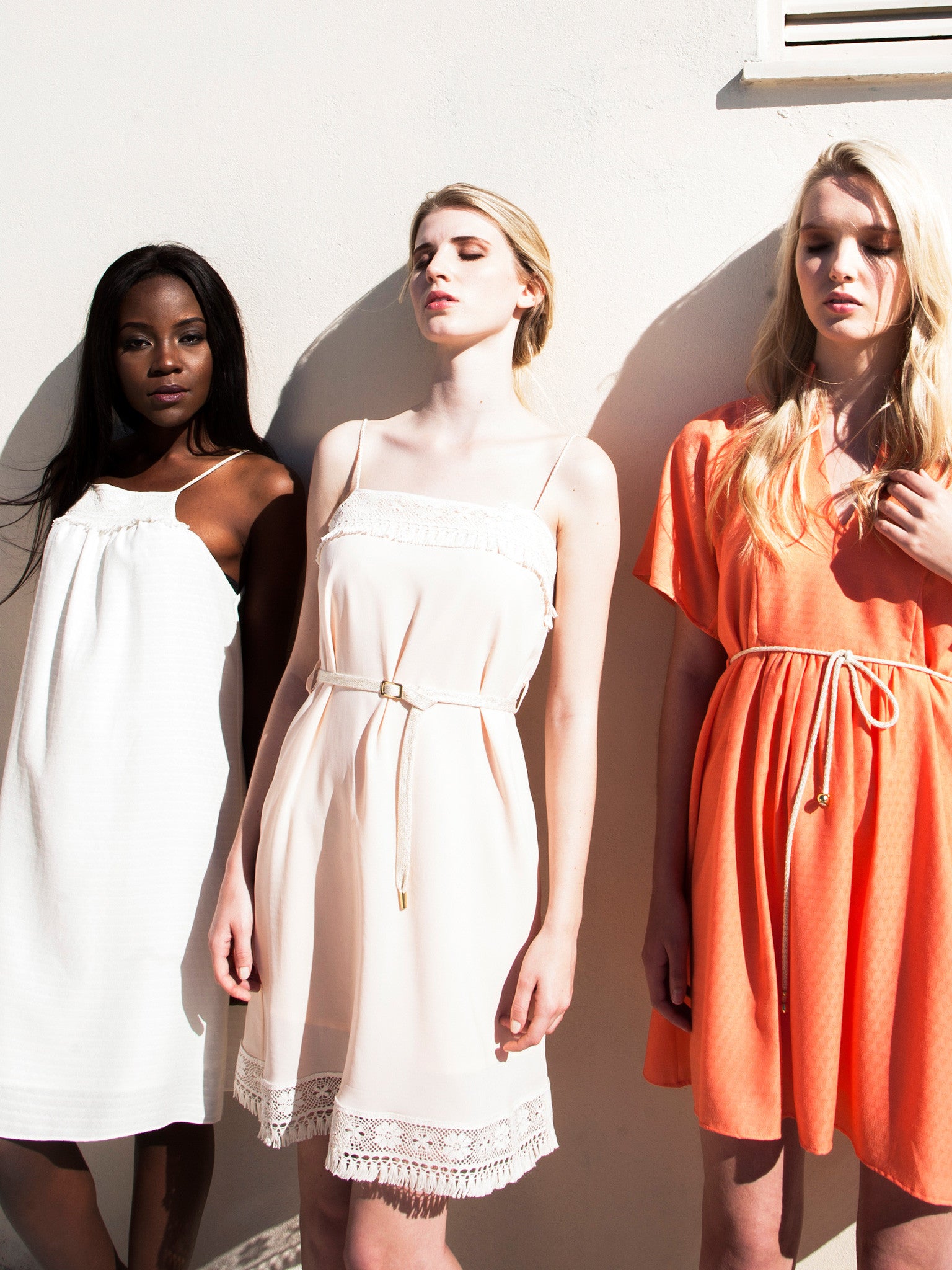 The Light In The Sun
You will shine like the sun in these gorgeous outfits. Our ecru light jacquard loose tunic dress is a must for your wardrobe. It has a great loose fit, but tailored at the top for that great balance. So iconic for the islands, cool and comfortable. This dress 16522 €170, is available in ecru, blush, coral and yellow.
Our beautiful viscose stretch crepe pm story is a must for an elegant evening outing. This French light crepe in our Grecian signature lines is a perfect combination for a classy European feel. In apricot, dress 16518 €250, is defined by top to bottom by an ecru lace cotton fringed trim creating a beautiful border like look to this straight cut dress. Available in apricot, nude, deep yellow, deep orange and ecru.
Our coral modern folklore look dress in our light jacquard viscose blend will give you a feel of Greece. Comfortable and airy, worn without the belt for a loose look or worn with the belt for a more fitted impression. Available in coral, blush, ecru and yellow. 16510 €220.