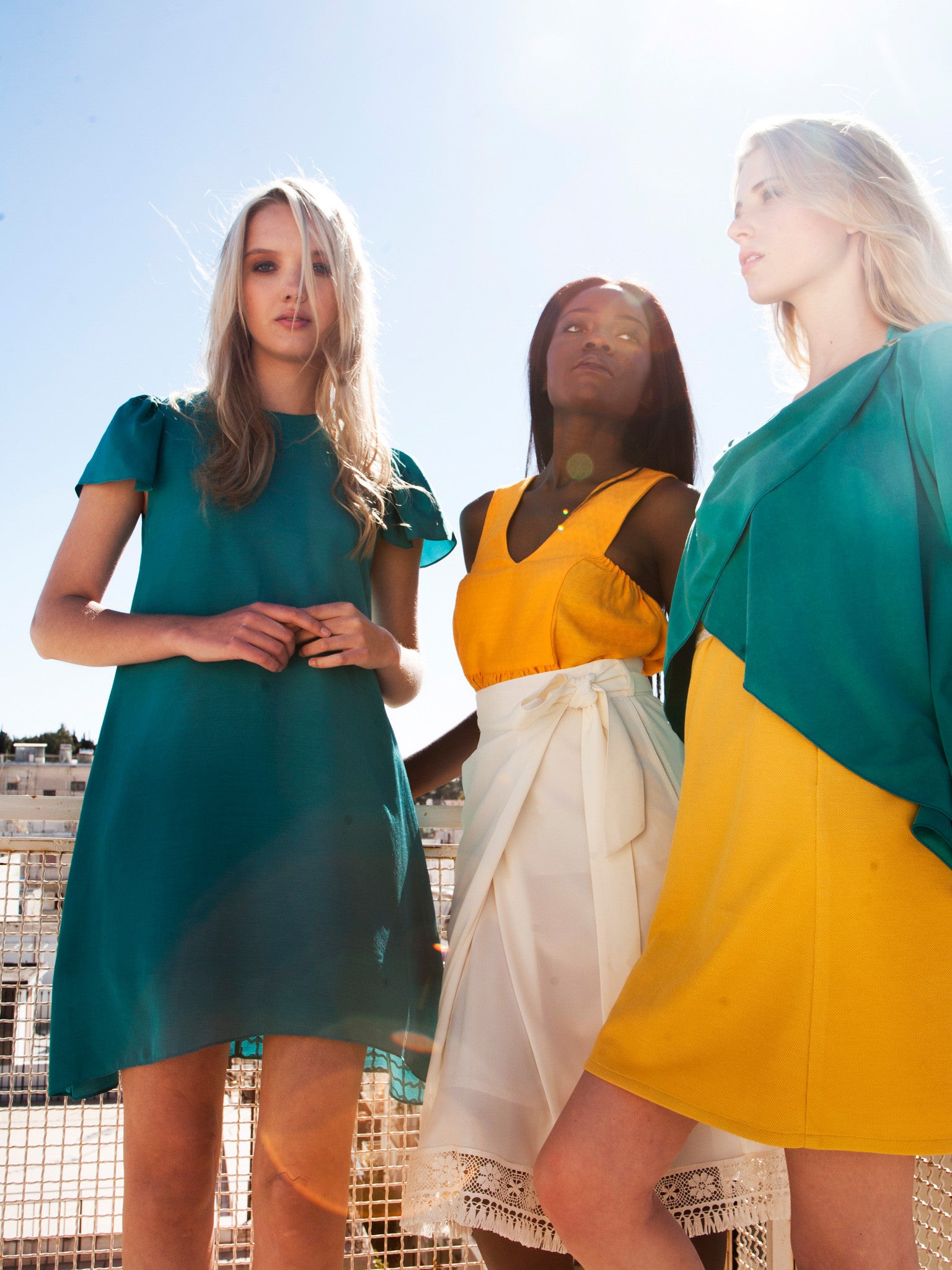 Sea And Sun
You will definitely find this shade of emerald in the waters of one of the islands you visit in Greece. Our emerald silk blend 'always a girl at heart' dress 16529 €190, suits many occasions. A strong yet fluid shape ideal for a variety of body shapes. You might want to view its mentor in our 'little ones', 'not a child not yet a lady' dress. 
Our yellow light viscose blend jacquard top suits many dressing styles. Tucked into a skirt as we photographed it, over shorts or pants, it will definitely give you options. 16212 €165, available in yellow, coral, ecru and blush. Worn with our ecu light crepe viscose blend faux wrap skirt. With an ecru cotton lace fringed trim on the hem of the skirt, adding transparency to your look. 16314 €220, available in ecru, apricot, deep orange, deep yellow and nude.
Our ecru straight cut light summer pique dress is great for day wear. 16525 €170 is available in ochre, mint, green, white, ecru, tan and black. Worn with our emerald modal blend draping wrap cardi. 16109 €155, available in emerald, peach, ecru, pistachio, tan and black.