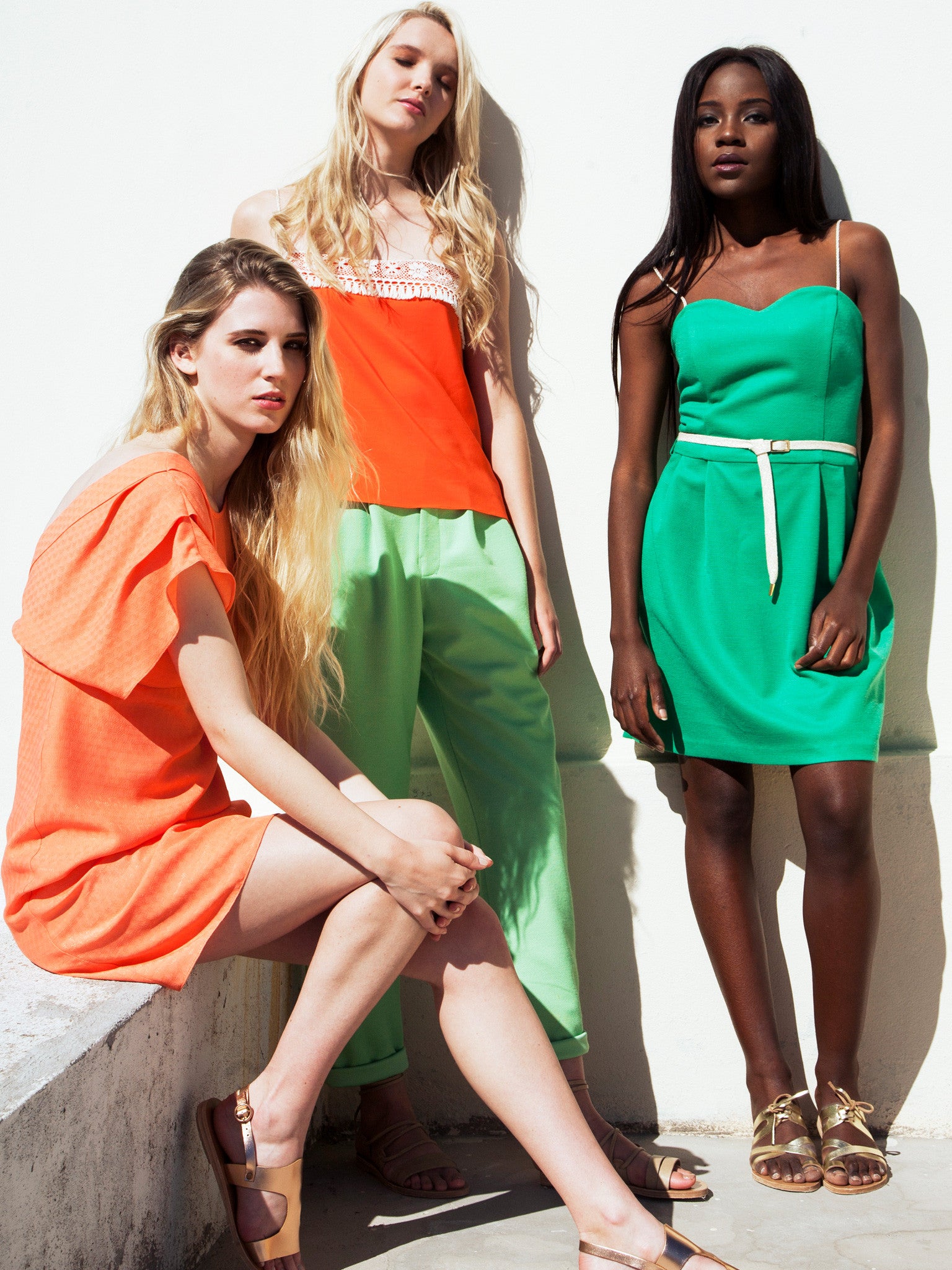 Tropical Holidays
Bright colours to show off your tan when you get back home. Our coral jacquard viscose blend dress is such an easy piece for your wardrobe. With pleat tucks on the shoulders and an A-line bottom half, a strong silhouette is created. With an open cross over back adding a nice surprise to your appearance. 16521 €185, available in coral, blush, ecru and yellow. Also available in our silk blend emerald fabric €185.
Our deep orange cami top is embellished with our ecu cotton lace fringed trim across the top. This camisole justs hangs off your shoulders with our ecru-gold rope straps adding elegance to your day and night. This top 16215 €155, is available in deep orange, deep yellow, ecru, nude and apricot. Also available in our light jacquard viscose blend fabric in coral, blush, ecru and yellow €145. 
Our cami is worn with our baggy mint summer pique pants. So comfortable and classy. Baggy in the front yet slightly more fitted at the back with a tapered silhouette towards the hem. This is a must for us. Our pant,16402 €160, is available in ochre, green, mint, white, ecru, nude and black.
Our green cocktail dress is fun and fitted. It has great shape and has boning on the bodice of the dress for that perfect fit. This dress 16524 €180, is made in our summer light cotton blend pique fabric and is available in green, mint, ochre, ecru, white, nude and black.