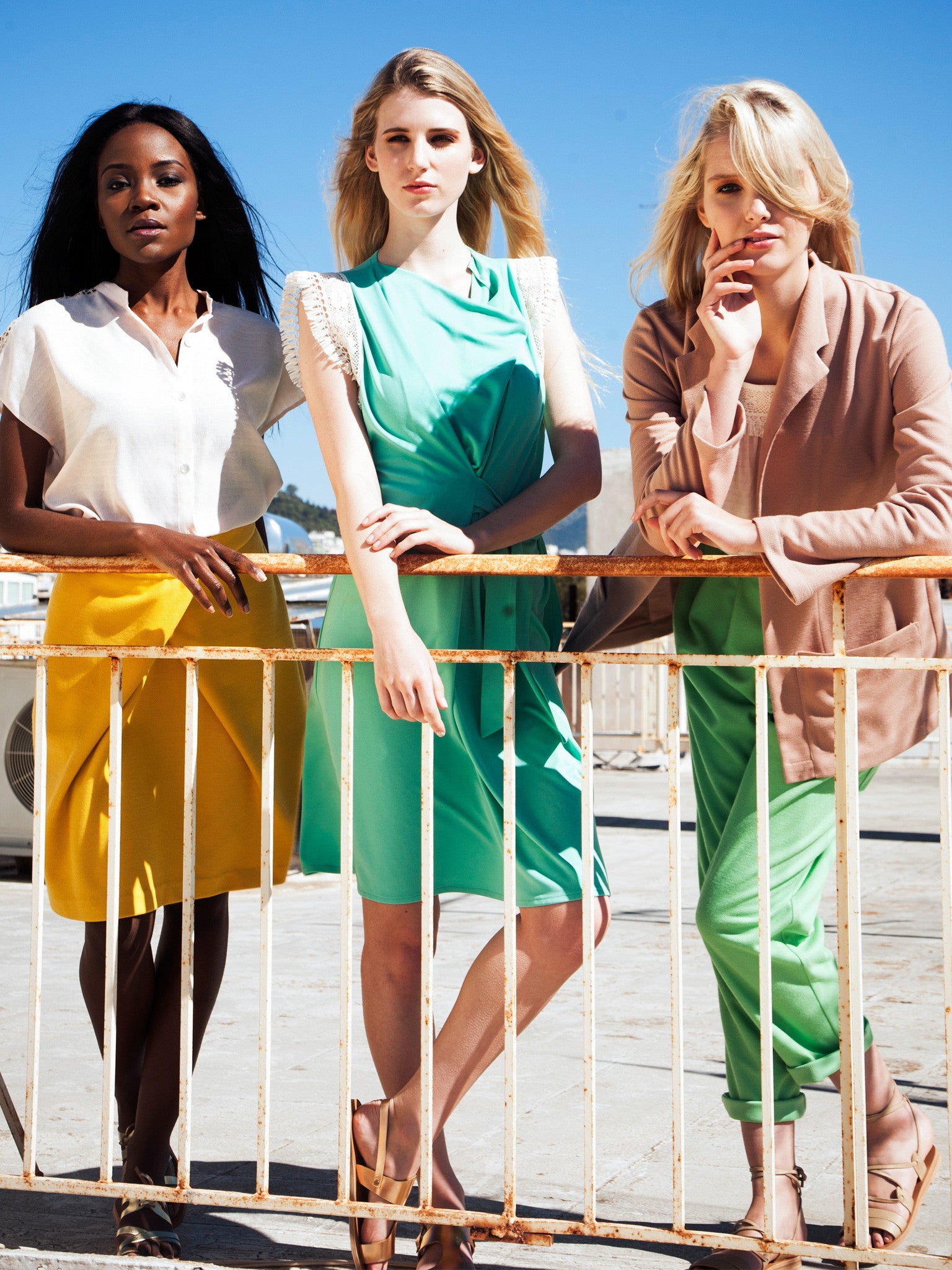 Off To Work
A mix of summer fabrics and spring colours ideal for day wear. Whether it's for the office, or an early christening you will look smart just doing what you do.
Blush and ochre. Ochre is our neutral colour for ss16. It just harmonizes beautifully with everything creating a great balance to your look. Our blush jacquard, viscose blend blouse has a cotton lattice lace trim just below the shoulder, offering abit of transparency and allowing the Aegean breeze to cool you down. Our shirt 16209 €145, is available in blush, ecru, coral and yellow. Teamed up with our ochre faux wrap skirt 16312 €140, in our summer cotton blend pique fabric available in ochre, green, mint, white, ecru, nude and black.
Our modal blend pistachio faux wrap dress has our signature lace sleeves. Our dress 16520 €190, is available in pistachio, mint, peach, ecru, emerald and black.
Our favourite transeasonal look makes its appearance here in a nude, blush, mint concoction. Our light summer pique cotton blend fabric in our tan jacket 16108 €165, is worn with our mint baggy pant 16402 €160. Both available in ochre, green, mint, white, ecru, nude and black. Under the jacket with have light jacquard viscose blend top in blush 16216 €125. Available in coral, ecru, yellow and blush.