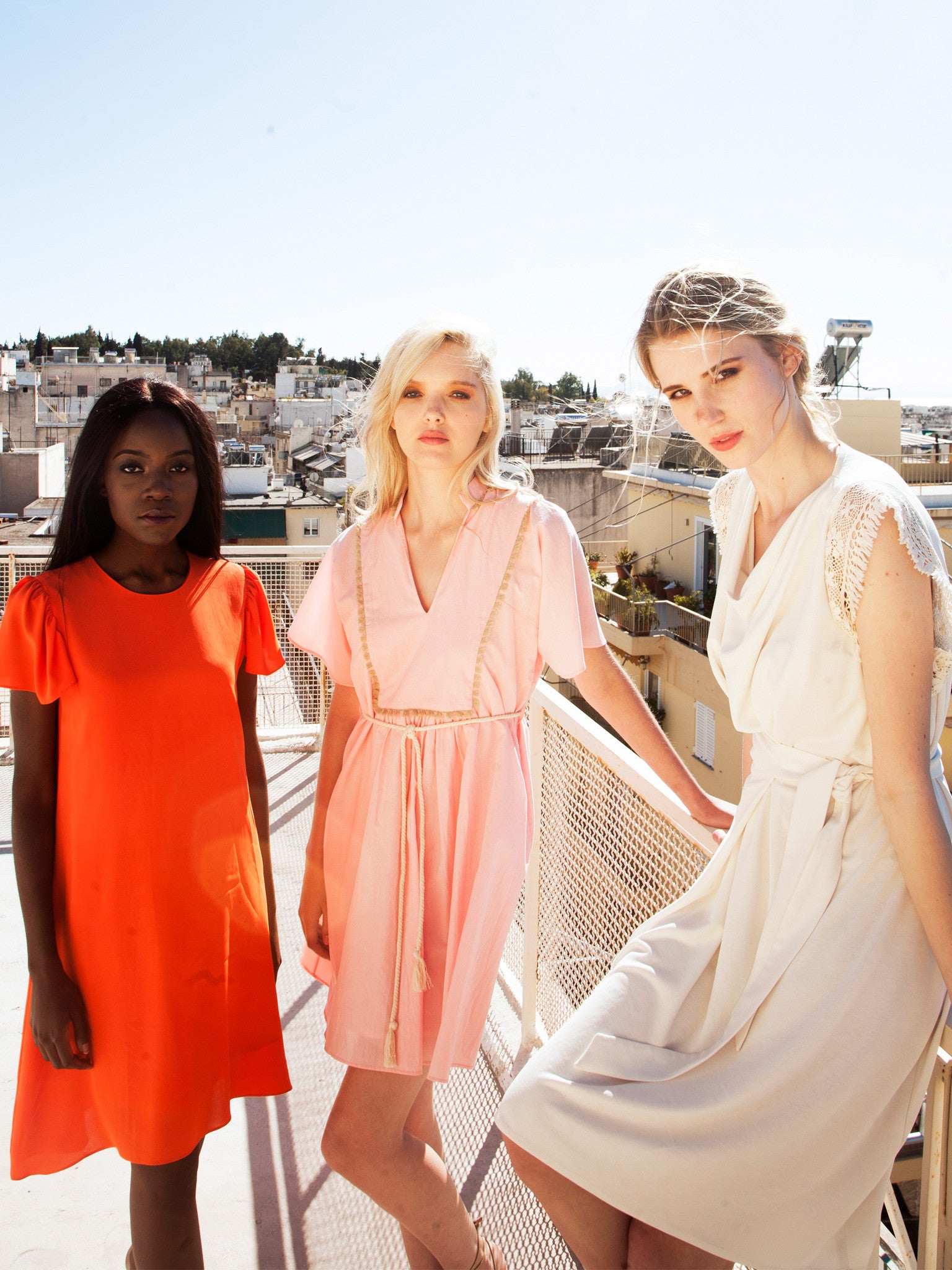 Spring Summer Dresses
Such a great selection of dresses to take you through this ss16 and more. Our deep orange viscose blend light crepe 'always a girl at heart' dress 16509 €220, suits many occasions. A strong yet fluid shape ideal for a variety of body shapes. You might want to view its mentor in our 'little ones', 'not a child not yet a lady' dress. Available in deep orange, deep yellow, nude, ecru and apricot.
Our powder pink cotton voile resort or city dress is free flowing and comfortable. 16511 €155, without lining for a resort look, 16527 with lining €160 for city wear. Available in powder pink, lemon yellow, white, mint and peach.
Our modal blend ecru faux wrap dress has our signature lace sleeves. Our dress 16520 €190, is available in ecru pistachio, mint, peach, emerald and black.