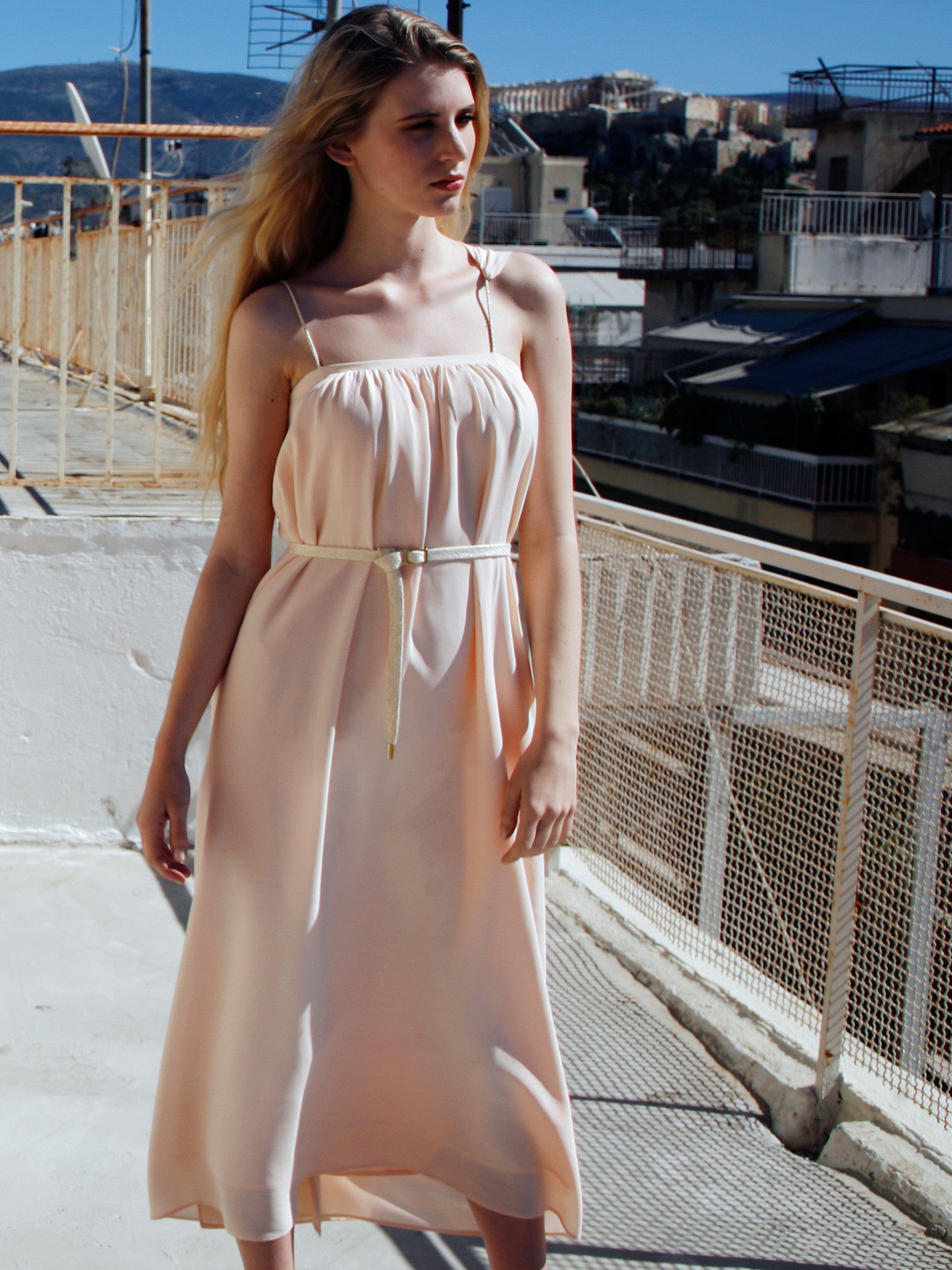 Graced With Greece
Our beautiful viscose stretch crepe pm story is a must for an elegant evening outing. This French light crepe in our Grecian signature lines is a perfect combination for a classy European feel. In apricot 16515 €295, our very special dress for this season. What's so special? This dress can be worn both ways, front and back. This way, you get two appearances in one, for the value of one. The dress comes with our ecru-gold cotton lurex belt.
Available in our light crepe quality in apricot, deep orange, deep yellow and ecru.
Also available in our light jacquard viscose blend quality in coral, yellow, ecru and blush, €260. 
Also available in our silk blend emerald fabric, €250.