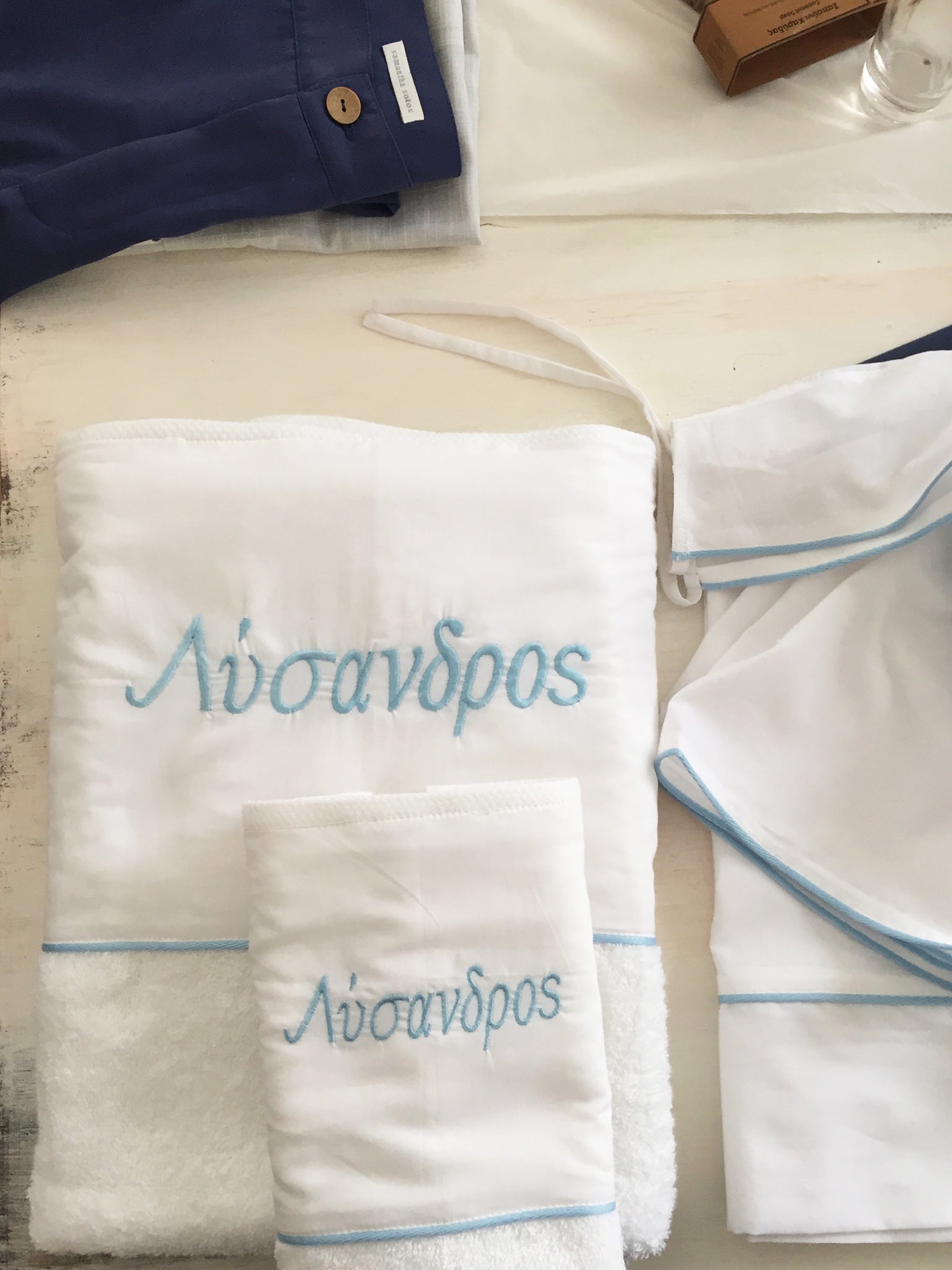 Lisandros & Yiannis
This was a special christening as Lisandros's parents and godparents were involved in choosing his clothes. We didn't only make Lisandros clothes, but they became a 'mini me' version to his godfathers clothes. We made a similar outfit for Yianni and for his wife Georgia, we followed the christening colour palette.
For Lisandros we used tones of blues and white and an interesting blue-grey linen-cotton blend for the short. We made the same shirt for Yianni. For Georgia we used our soft dusty blue tulle and it was a perfect match!
His towels were custom embroidered with his name and we had handmade soap made for the christening.