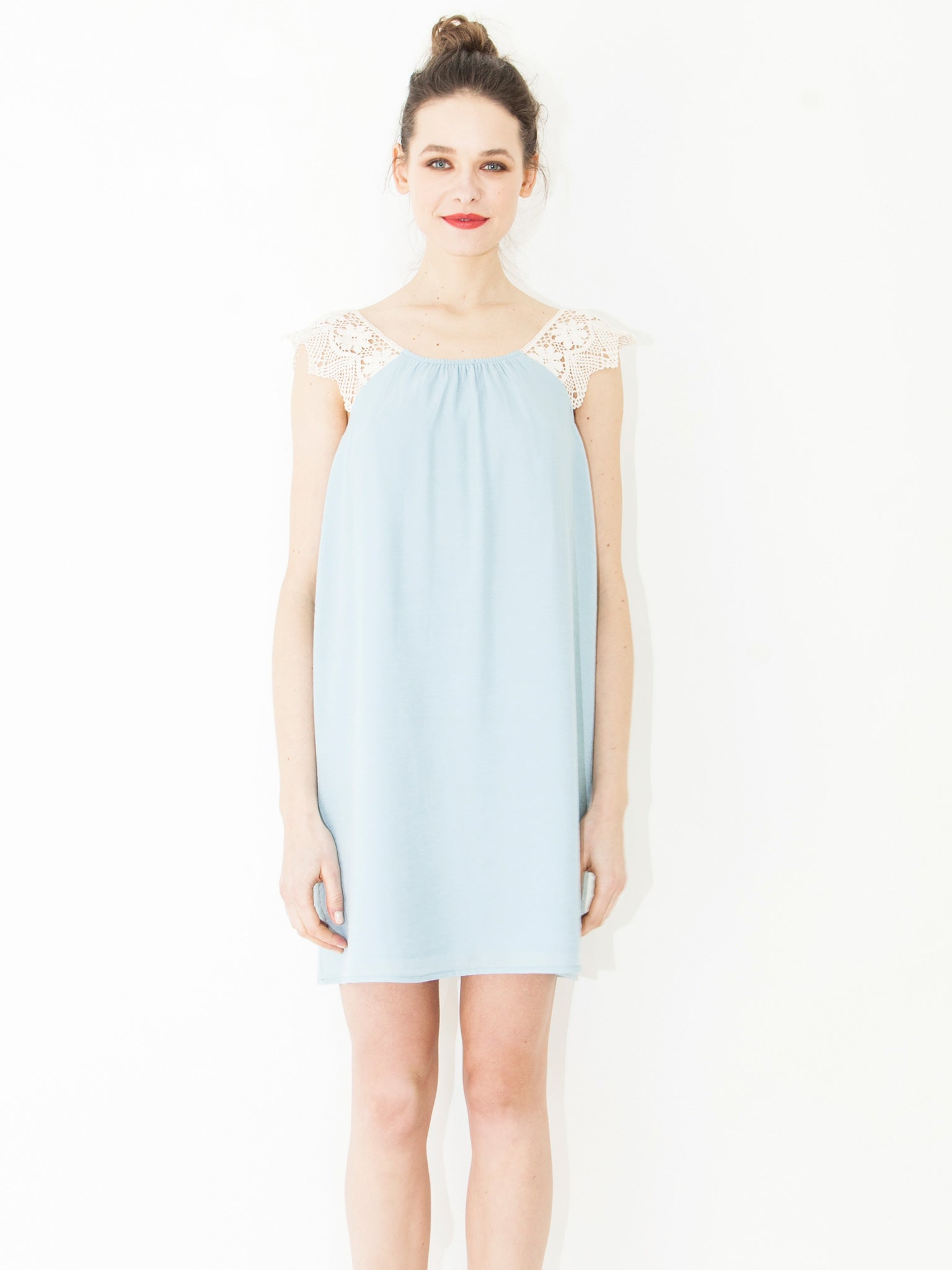 Day To Night Summer Tunic
Get ready for a great summer.  Get ready for our beautiful all day summer tunic.  We know you love this dress as it has been a favourite for many summers.  With cotton guipure sleeve detailing to add a bit of that Grecian holiday feel to your look.  For all ages, from teenagers for their first evening piece and for adults for a fun and carefree look and feel.

Dress- Code: 18519, €190. Sky blue. Also available in ivory, sand, olive.
Content: 79%viscose 21%poliamide.


Photography: Chris Kontos
Hair and Make-up: Katerina Mitropoulou
Model: Vaida Stankute - Ace Models