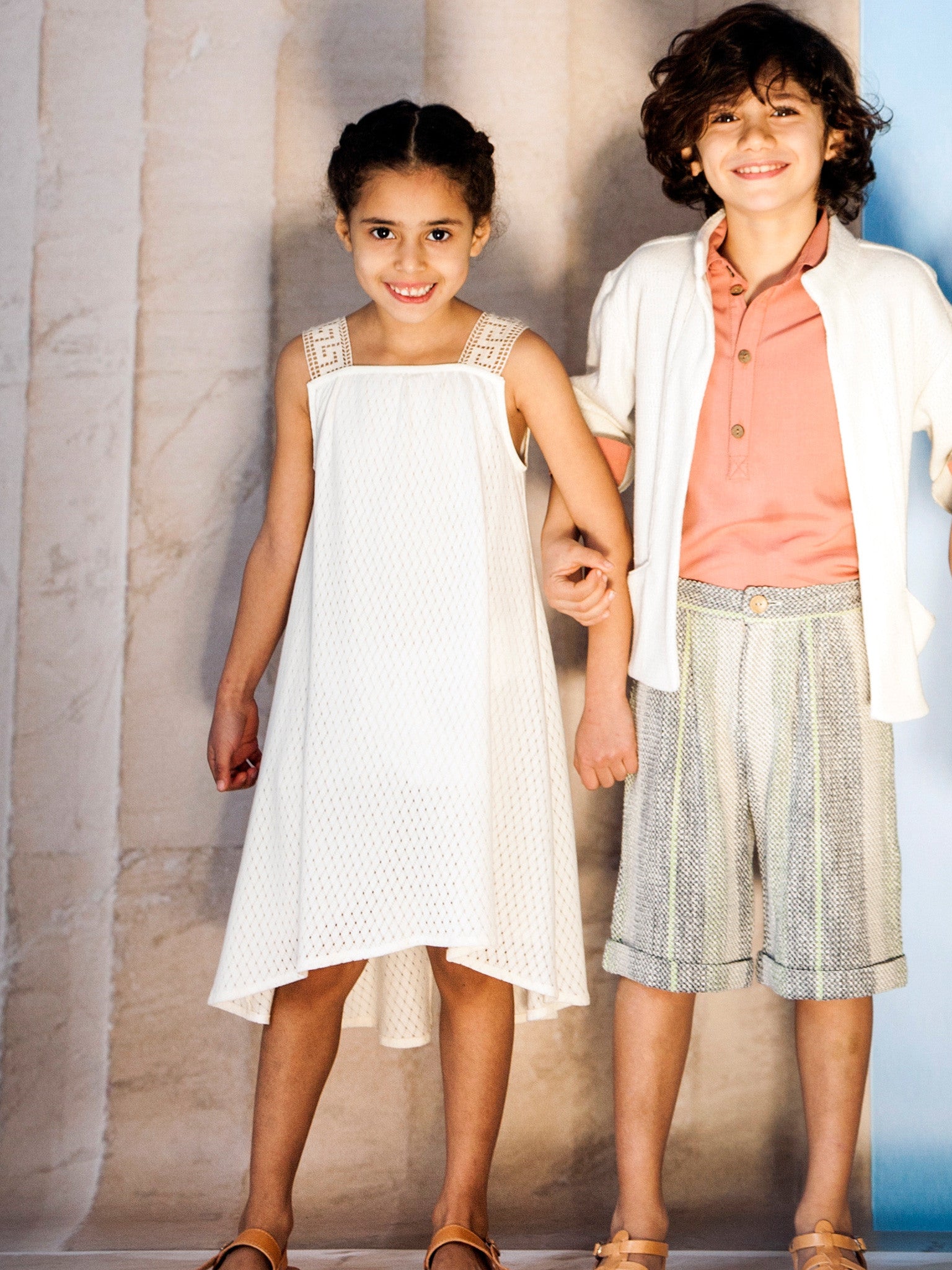 Dress Hellas
Clothes for the little ones that will make them feel special. They will feel comfortable and a little grown up but playful too. Your children will take their Summer memories back with them with these beautiful clothes.  
Our oatmeal knit dress with Grecian straps is fluid and drapes with grace for your girl. 
Dress 165080 €70. Available in oatmeal.
Our little Hercules is subtly striking in this neutral and noticeable look. His cotton unisex oatmeal cardigan is great from Spring to Autumn. Worn with our copper viscose unisex blouson and his unisex cotton striped long shorts.
Cardigan 172090 €70.  Available in oatmeal.
Blouson 172110 €75.  Available in navy, copper, dusty blue, stone, red, blue.
Shorts 174040 €80.  Available in stone-olive, stone-red.

 
Photography: Chris Kontos
Models: Nourshan, Abbas, Fatouma
Original Backdrop Photo: Michelle Young, Lantern Studio
Assistant: Sotiria Karasiotou