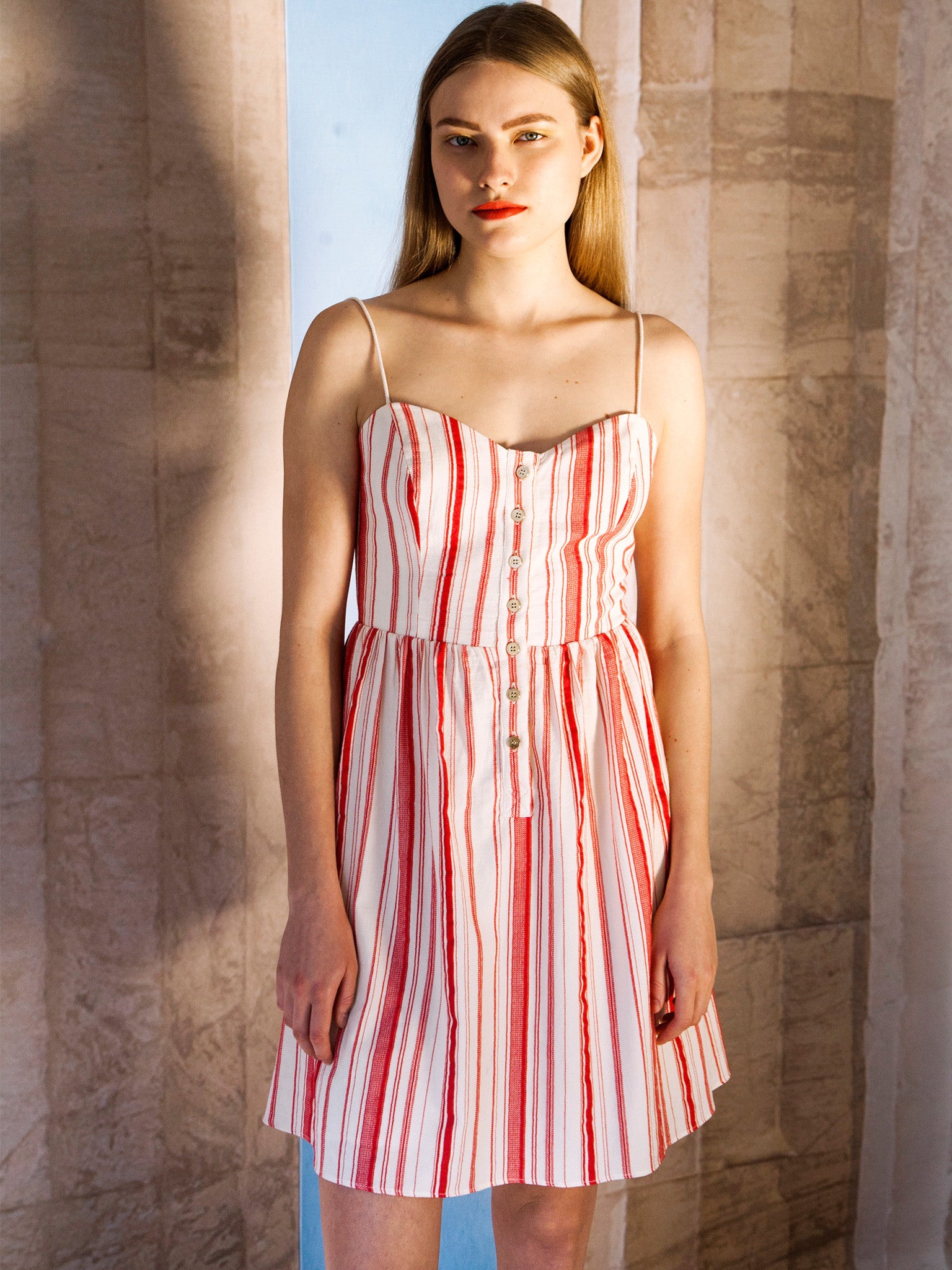 Dress Hellas Girly Dress
Remember your summer holiday in Greece when you take this dress back home. Wear it in the city and reminisce of the the sand under your feet and your long summer night strolls. With gold buttons to add a bit of elegance to a modern yet traditional Grecian stripe.
Dress 17526 €220. 
Available in navy, red.
Photography: Chris Kontos
Hair and Make-up: Katerina Mitropoulou
Model: Malwina Garstka      D Model Agency
Original Backdrop Photo: Michelle Young, Lantern Studio
Assistant: Sotiria Karasiotou