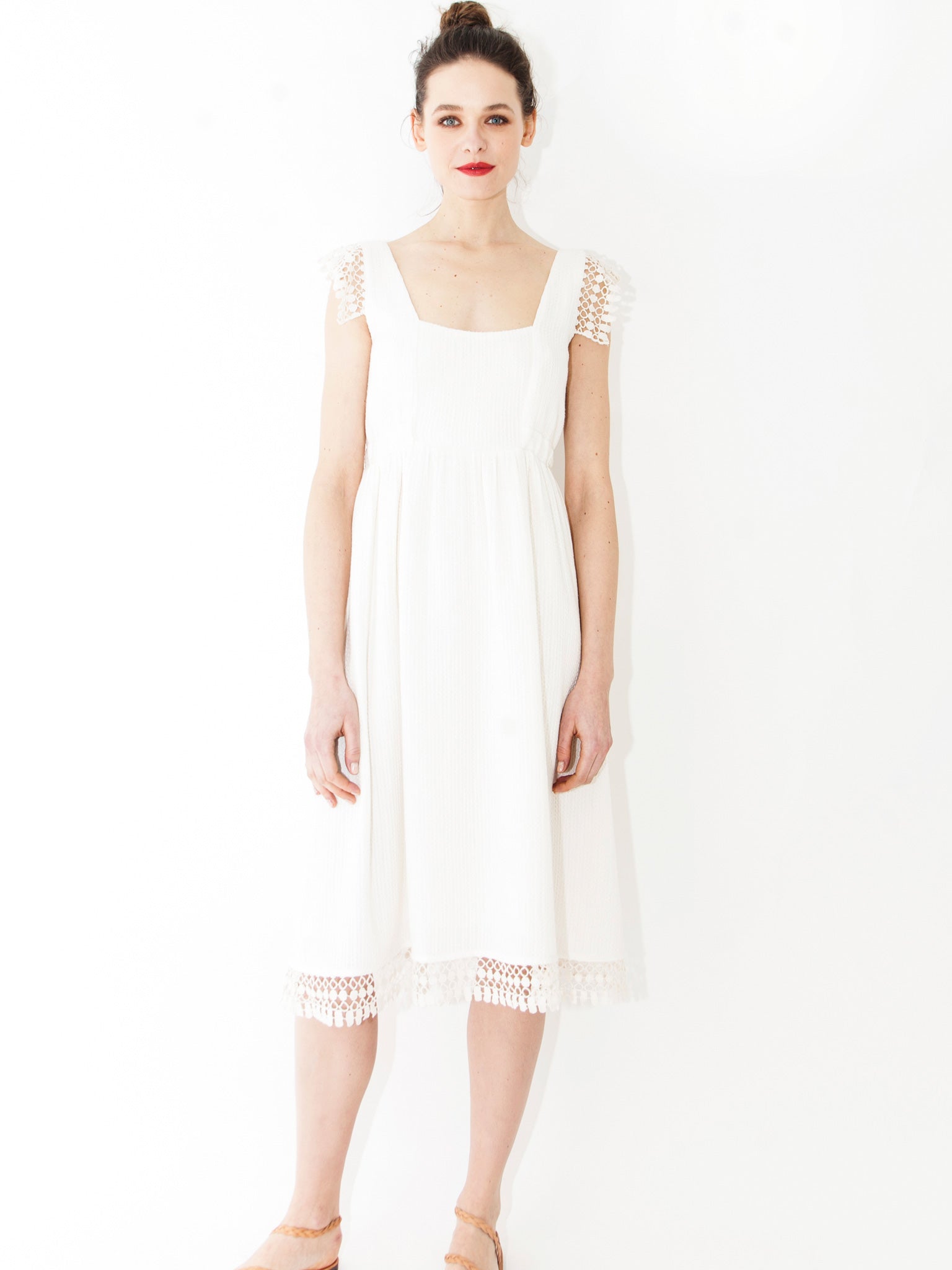 Dress Hellas Godmother Dress
Get ready for a great summer starting from spring!  Our ecru beehive weave dress is a must this season. A deep ecru texture that depicts the simplicity of the Grecian lifestyle from the feeling of island hopping to the social way of city living.  In our Victorian style silhouette, an ideal dress for the blessed godmothers on their special day with their godchildren.

Dress- Code: 18513, €250. Ecru.
Content: 55%cotton 45%viscose.


Photography: Chris Kontos
Hair and Make-up: Katerina Mitropoulou
Model: Vaida Stankute - Ace Models