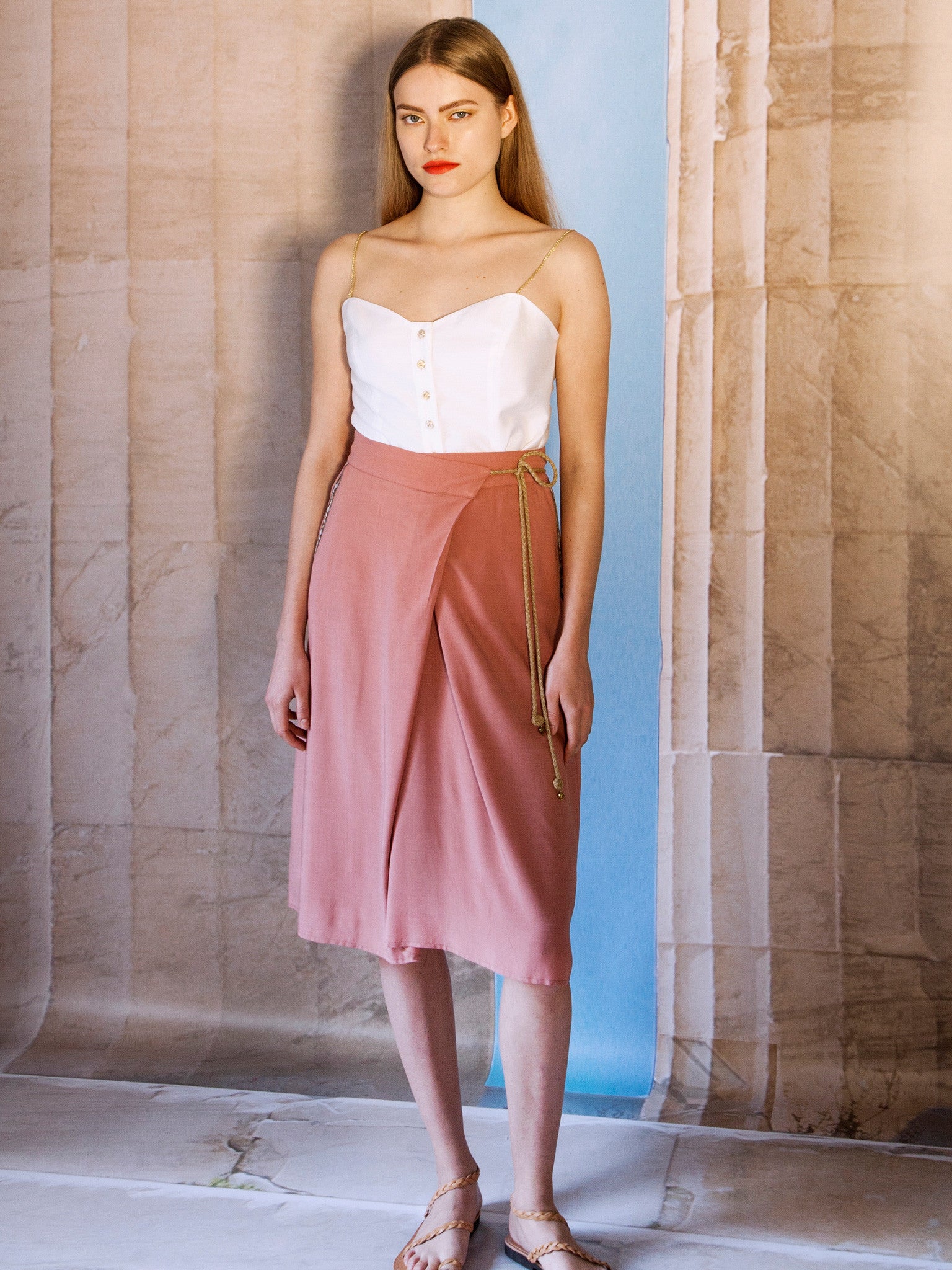 Dress Hellas Skirt
Our soft viscose dress hellas skirt, is a must for your wardrobe. One of those pieces that you will get so much wear out of, real value for money. Embellished with a mocha Grecian trim to remind you of your holidays in Greece.
Worn with our silk blend bodice top to add a bit of elegance to such a flowy skirt. We have put boning on the sides of the top to make sure when worn tucked in, it will never come out. 
Top 17211 €160. 
Available in off white, grey, ecru, mediterranean green, bronze, sunkissed.
Skirt 17305 €155.
Available in navy, copper, dusty blue, stone, red, blue.
Photography: Chris Kontos
Hair and Make-up: Katerina Mitropoulou
Model: Malwina Garstka      D Model Agency
Original Backdrop Photo: Michelle Young, Lantern Studio
Assistant: Sotiria Karasiotou