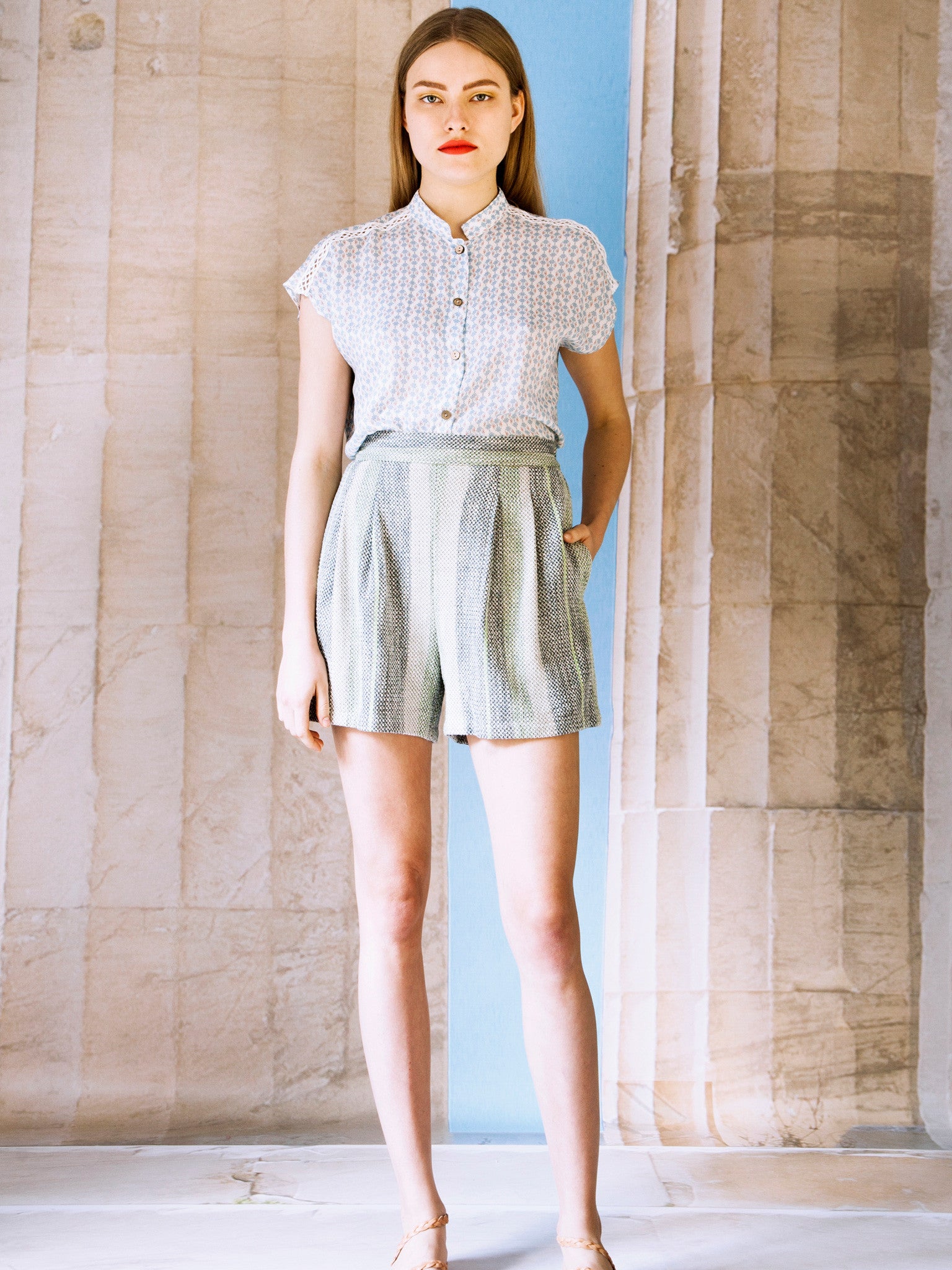 Feeling Fresh
You will feel fresh in our selection of fresco prints. Try our bold Athina's print or our victorious Niki's print. Our blouse is Niki's print, which also is embellished with a cotton lattice lace Grecian trim. Pieced with our cotton subtle neutral striped shorts, a combination unexpected yet so harmoniously balanced.  We are proud of our short pattern, as they're not the traditional shorts that we usually see.  Instead they are waisted, flare out which gives the impression that it may be a skirt and also makes a great evening short.
Shirt 17207 €150. 
Available in Athina's print, Niki's print.
Shorts 17403 €160. 
Available in stone-red, stone-olive.
Photography: Chris Kontos
Hair and Make-up: Katerina Mitropoulou
Model: Malwina Garstka      D Model Agency
Original Backdrop Photo: Michelle Young, Lantern Studio
Assistant: Sotiria Karasiotou