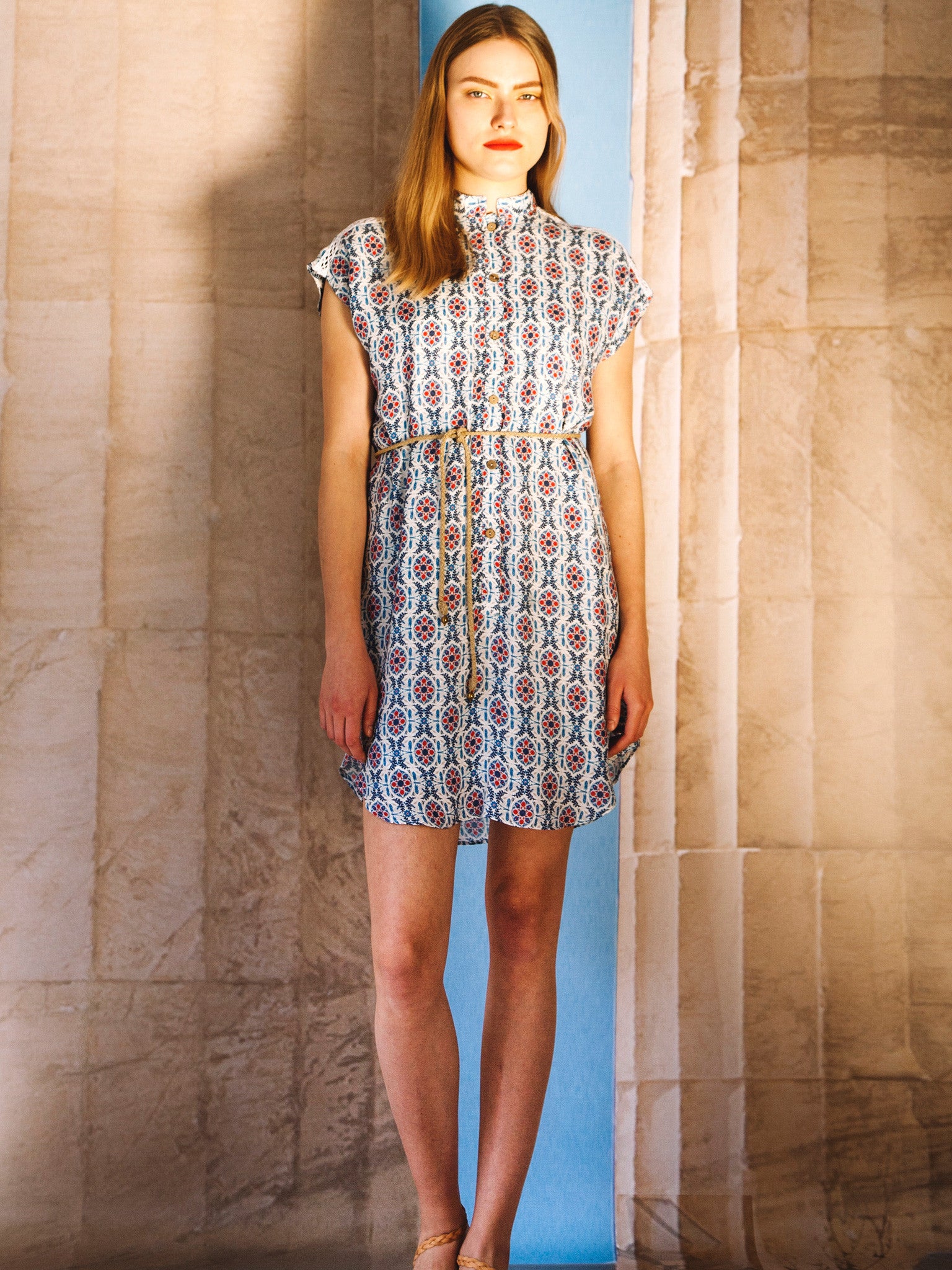 Feeling Fresh With Athina
You will feel fresh in our selection of fresco prints. Try our bold Athina's print or our victorious Niki's print. Our shirt dress, in Athina's print is such an easy piece for ss17. Worn as a tunic top over leggings or jeans, or worn as a shirt dress, you will enjoy this piece throughout the seasons. 
Dress 17515 €190. 
Available in Athina's print, Niki's print.
Photography: Chris Kontos
Hair and Make-up: Katerina Mitropoulou
Model: Malwina Garstka      D Model Agency
Original Backdrop Photo: Michelle Young, Lantern Studio
Assistant: Sotiria Karasiotou