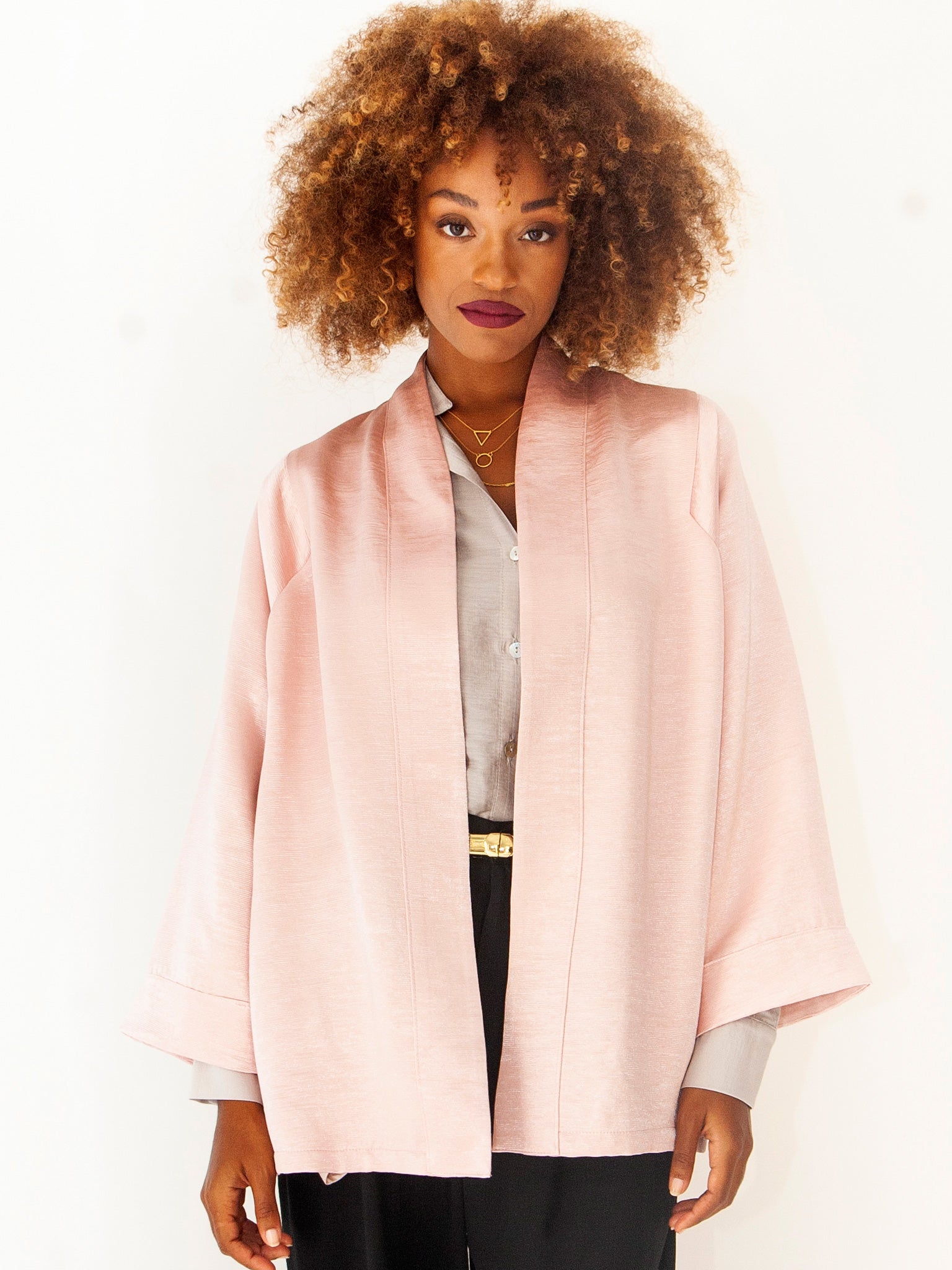 Frost PInk Shimmering Kimono Jacket
Our evening kimono jacket is a signature piece for our brand. A loose fit, allowing a medium to fit in a small too, and a large would fit in a medium. A throw over everything type of jacket for evening and for day wear.
Worn with our marble silk blend shirt and our black slick evening pant.
Code: 21105
Price: €220
Colour: Frost Pink. Also available in black and frost silver.
Content: 69%viscose 31%polyester
Care: Hand Wash
Made In Athens, Greece.

Necklace: Prigipo
Photography: Chris Kontos
Hair and Make-up: Katerina Mitropoulou
Model: Jasmine- D Models Agency