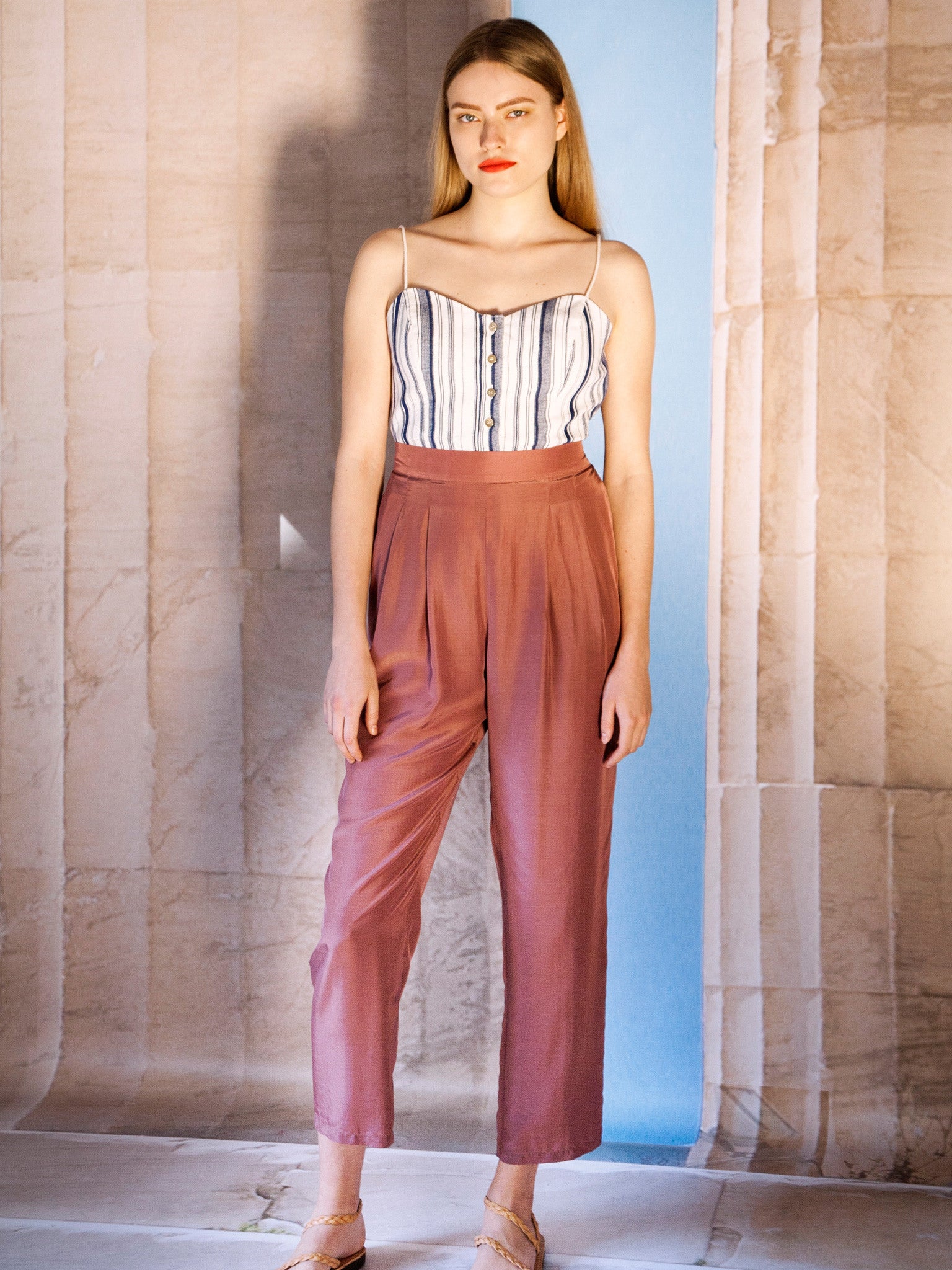 Get The SS17 Look!
This is the look for ss17. Our navy cotton striped bodice top, has boning on the sides of it to make sure when worn tucked in, it will never come out. Our pants and our top, are the look for ss17. A nicely waisted pant in a silk blend fabric, which allows you to dress it up or down. We love it! 
Top 17210 €165. 
Available in navy, red.
Pants 17404 €210.
Available in mediterranean green, bronze.
Photography: Chris Kontos
Hair and Make-up: Katerina Mitropoulou
Model: Malwina Garstka      D Model Agency
Original Backdrop Photo: Michelle Young, Lantern Studio
Assistant: Sotiria Karasiotou