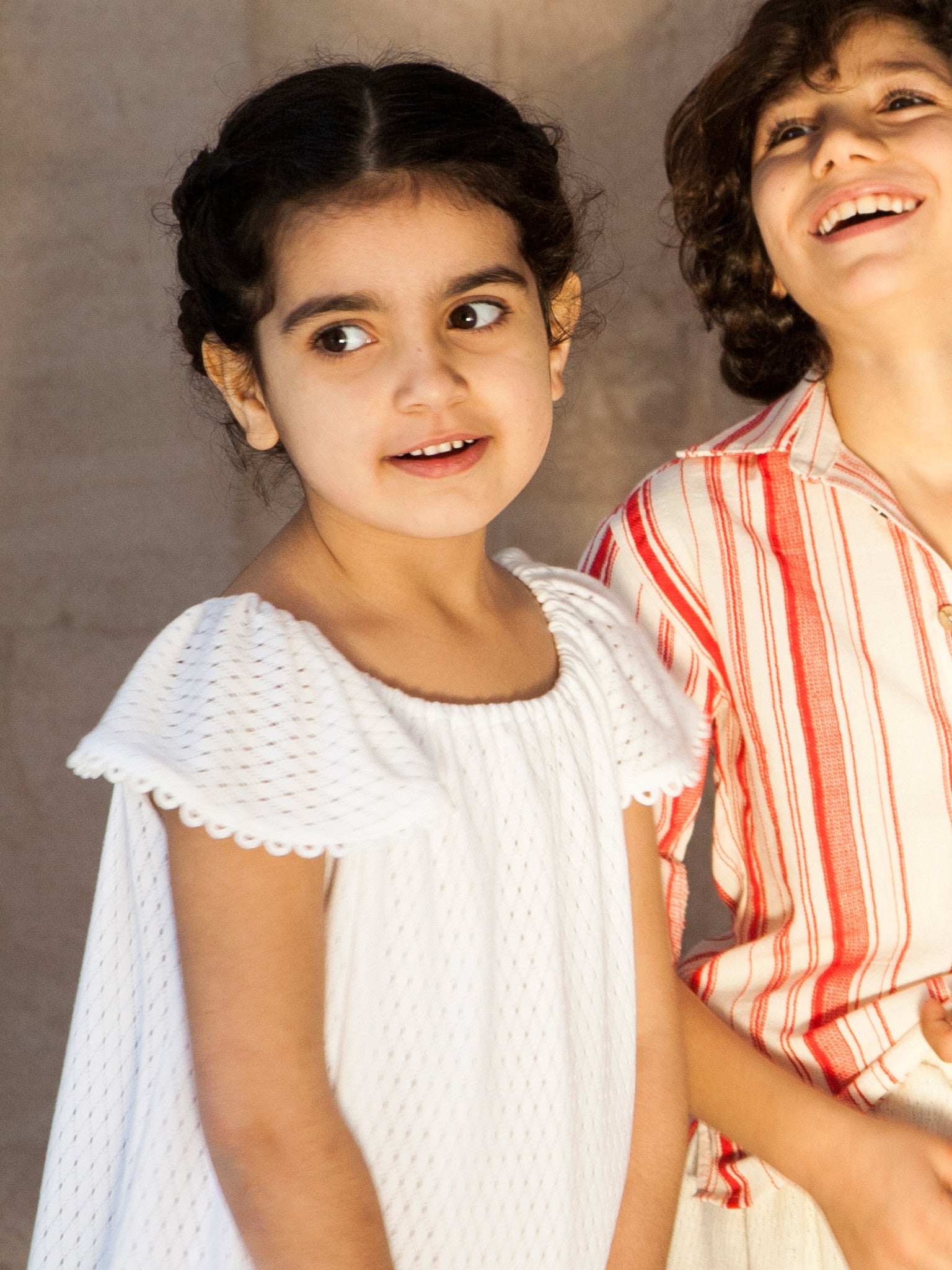 Golden Age
They are in the Golden Age and we want to make clothes for the little ones that will make them feel special and golden. They will feel comfortable and a little grown up but playful too. Your children will take their Summer memories back with them with these beautiful clothes.   
Our diamond knit comfy cotton tunic dress is a must for your girl and is here to stay because you requested it! Is great that, as she gets older she can wear this tunic dress as a top. 
Dress 175130 €80.  Available in white, mint, ecru.
He will cause strife in his stripes! Our unisex striped cotton striped blouson is worn with our unisex comfy cotton oatmeal elegant trackpants.  It is surprising how much the kids love these pants! 
Blouson 172100 €80.  Available in red, navy.
Pants 164070 €55.  Available in oatmeal.


Photography: Chris Kontos
Models: Nourshan, Abbas, Fatouma
Original Backdrop Photo: Michelle Young, Lantern Studio
Assistant: Sotiria Karasiotou