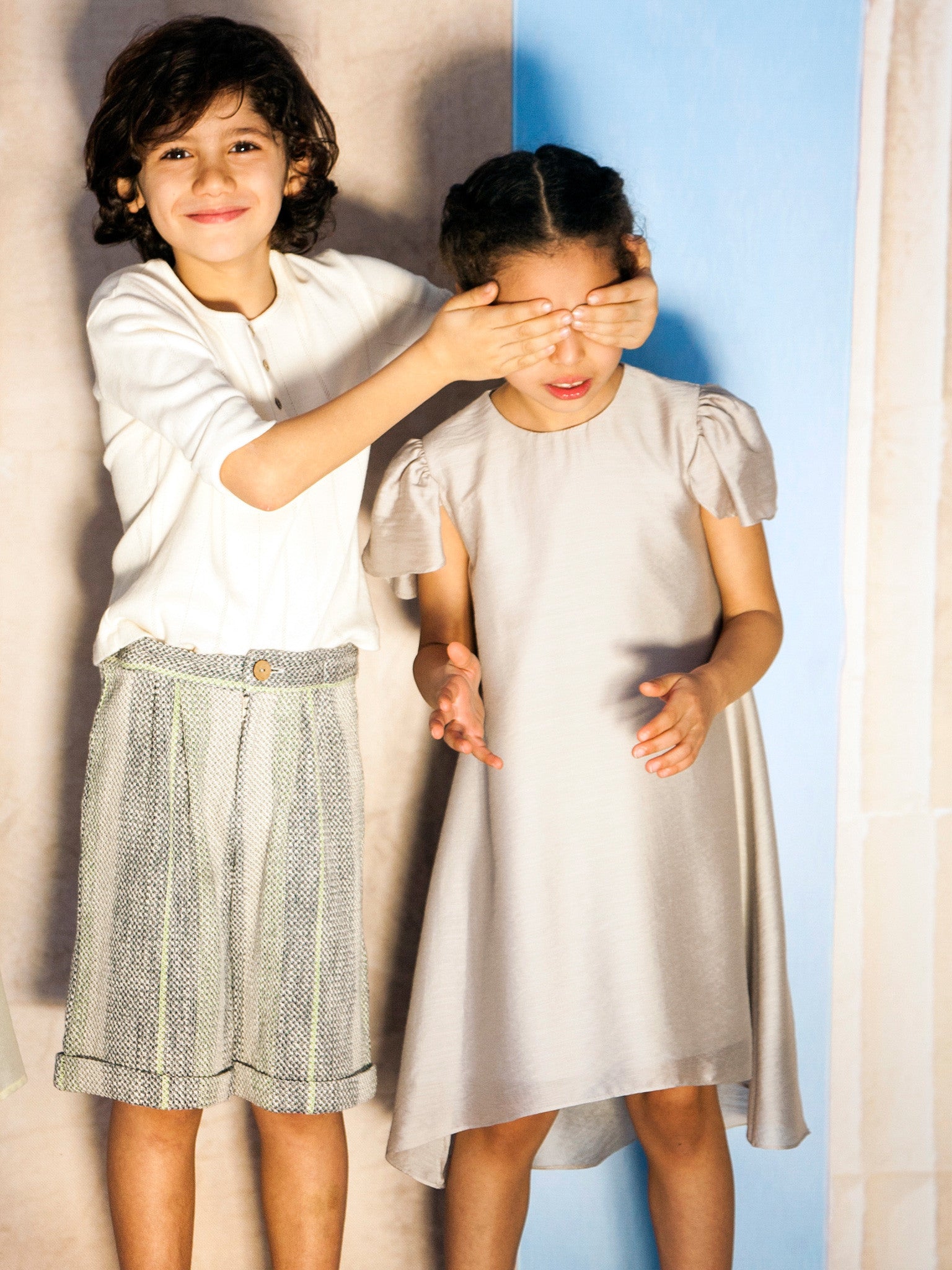 Grecian Grace
We want to make clothes for the little ones that will make them feel special. They will feel comfortable and a little grown up but playful too. Your children will take their Summer memories back with them with these beautiful clothes.  We want a bit of elegance and fun for ours and your little ones.   
Our little man oozes style. We are sure you would agree with this. In our ecru unisex cotton fitted grandpa top worn with our cotton unisex long striped shorts for a smart casual look
Top 152170 €70.  Available in ecru.
Shorts 174040 €80.  Available in stone-olive, stone-red.
Our 'not a child not yet a lady dress' makes its appearance again this summer.  In a silky grey that will show your girls natural glow.
Dress 175130 €100.  Available in grey, off white, ecru, mediterranean green, bronze, sunkissed. 
Photography: Chris Kontos
Models: Nourshan, Abbas, Fatouma
Original Backdrop Photo: Michelle Young, Lantern Studio
Assistant: Sotiria Karasiotou