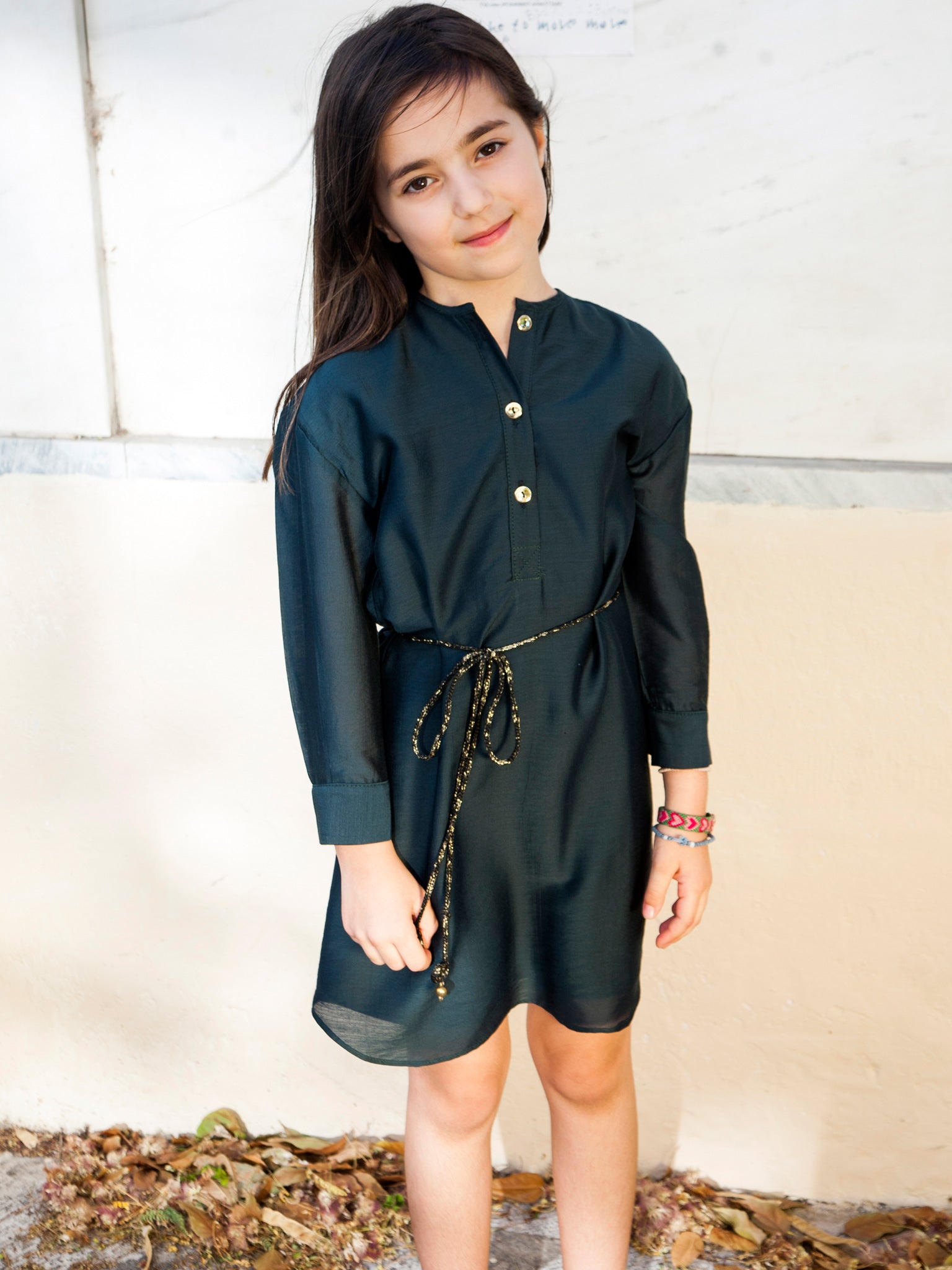 Icarus & Friends
We always enjoy making our collection for your little ones. We want pieces that honour our philosophy behind our brand and that exist in our womenswear collection.  Clothes that will take you through from day to night, good quality fabric and clothes that will make your little ones feel special, comfortable and sophisticated.
We love our silk blend forest green shirt dress with a black lurex gold belt.  We know your little girl will love it too.
We would love to see how you have styled these pieces.  Feel free to send us pics!
Dress- Code: 185020. Forest green. Also available in violet, navy, black, ecru.
Content: 12%silk 67%micromodal 21%poliamide
Photography: Chris Kontos
Models: Christianna, Abbas, Eva  
Assistant: Audrey Florette