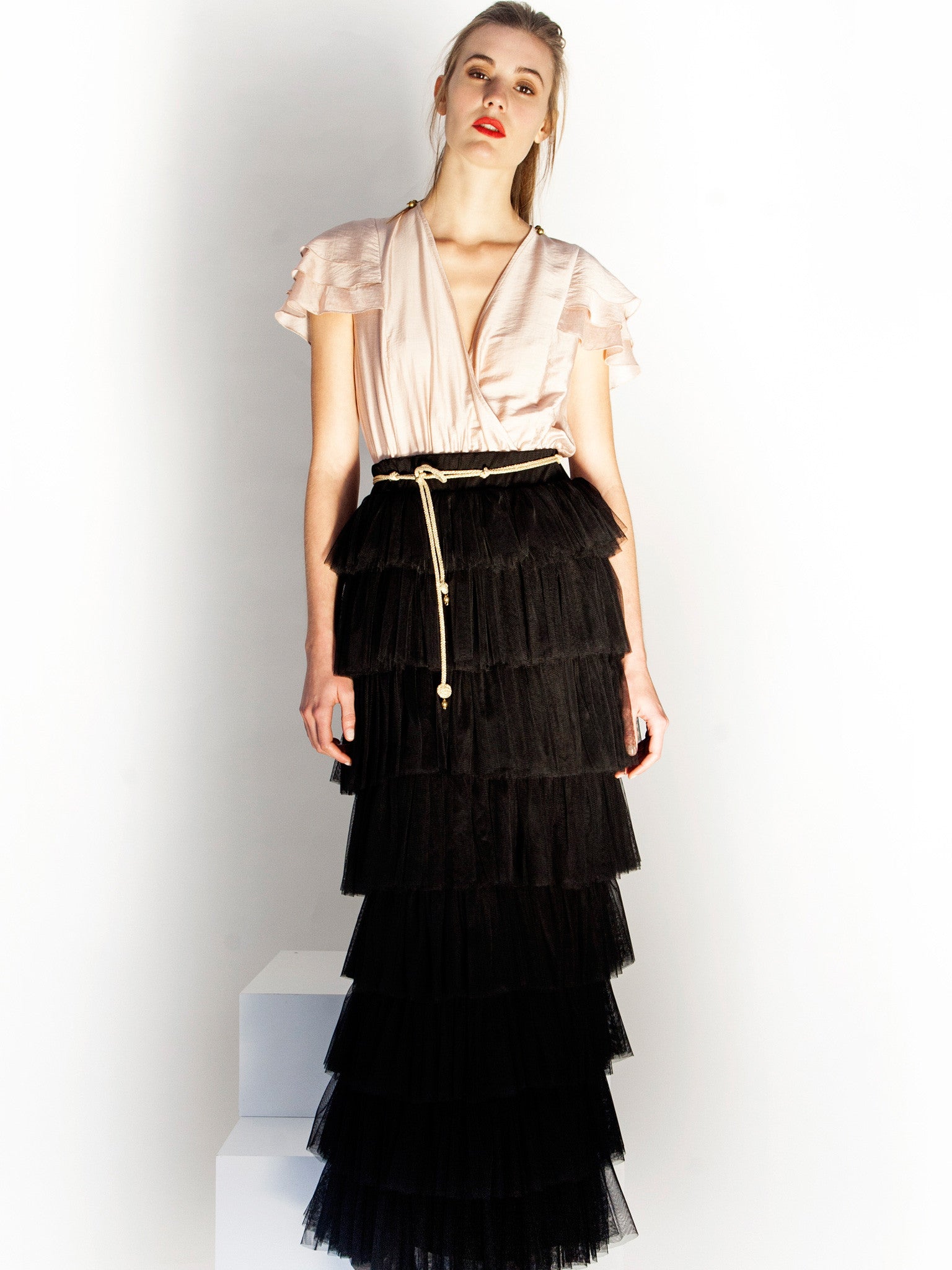 If Statues Could Walk, Irini Would.
We are thrilled with our frills and are sure that you will be too! Our blush soft silk blend blouse floats on your shoulders as you walk. The frills captivate all that you pass, and leaves a sense of lightness and adornment. Worn with our layer upon layer soft tulle 'if statues could walk' skirt creating a unique and desirable silhouette. Our skirt is like no other and needs to be tried to understand this unique design. 
Blouse- Code: 17202, €165. Available in greige, blush, beige and black.
Skirt- Code: 15301, €230. Available in black, nude, deep pink, blush, vintage rose, lavender, emerald.