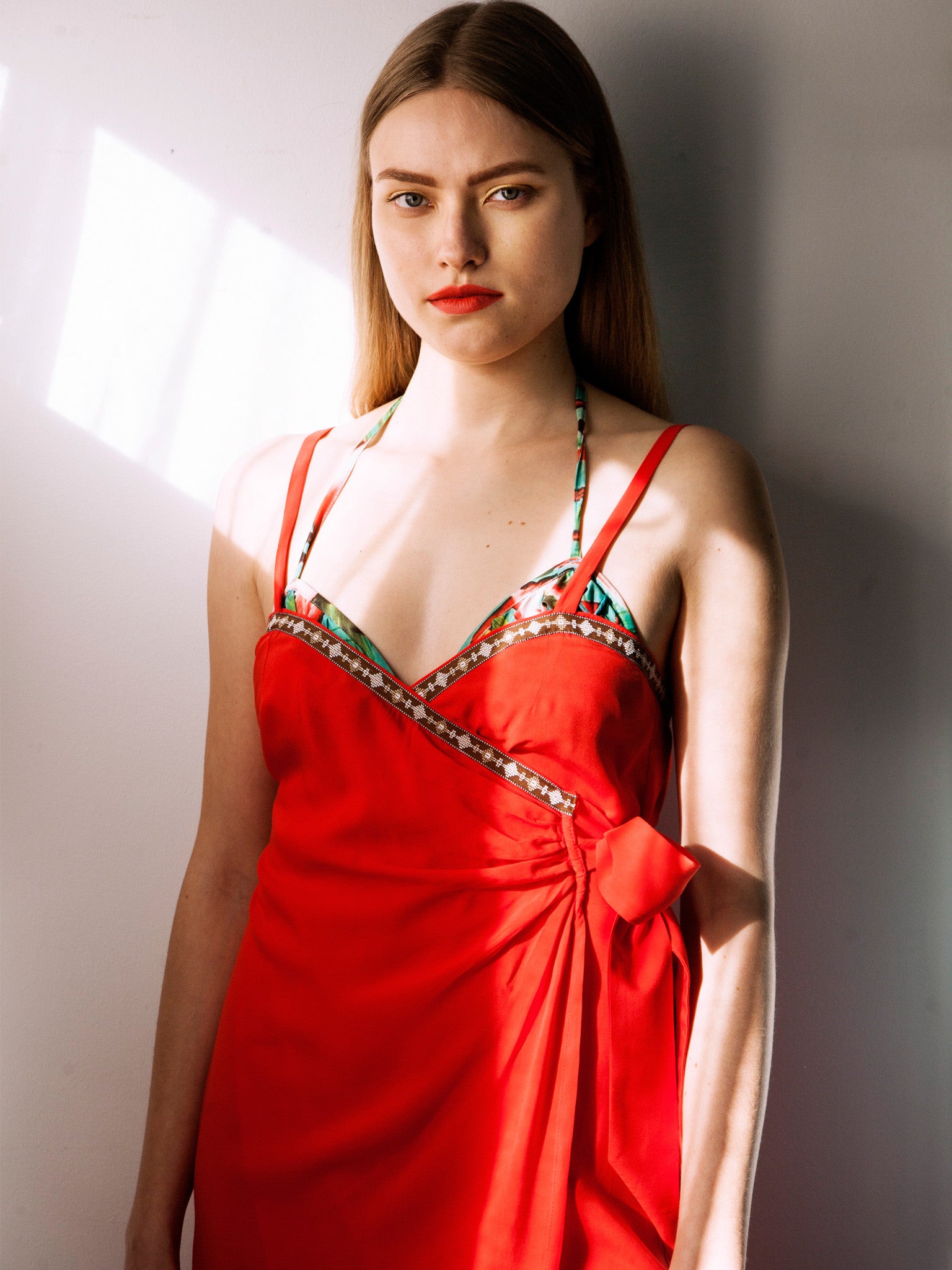 Island Wrap Dress
Our beautiful wrap island dress, in a summer red, will be taken with you everywhere for your summer holidays.  Thankfully it doesn't take up too much space! Embellished with a mocha Grecian trim to remind you of your holidays in Greece. Perfect for the beach or as an island dinner dress that you can just throw on.  The great thing about this viscose wrap dress is that it can be worn as a city wrap dress or as island wear, which enables you to get multi use from this comfortable dress. 
Wrap Dress 17531 €130.
Available in navy, copper, dusty blue, stone, red, blue.
Photography: Chris Kontos
Hair and Make-up: Katerina Mitropoulou
Model: Malwina Garstka      D Model Agency
Original Backdrop Photo: Michelle Young, Lantern Studio
Assistant: Sotiria Karasiotou