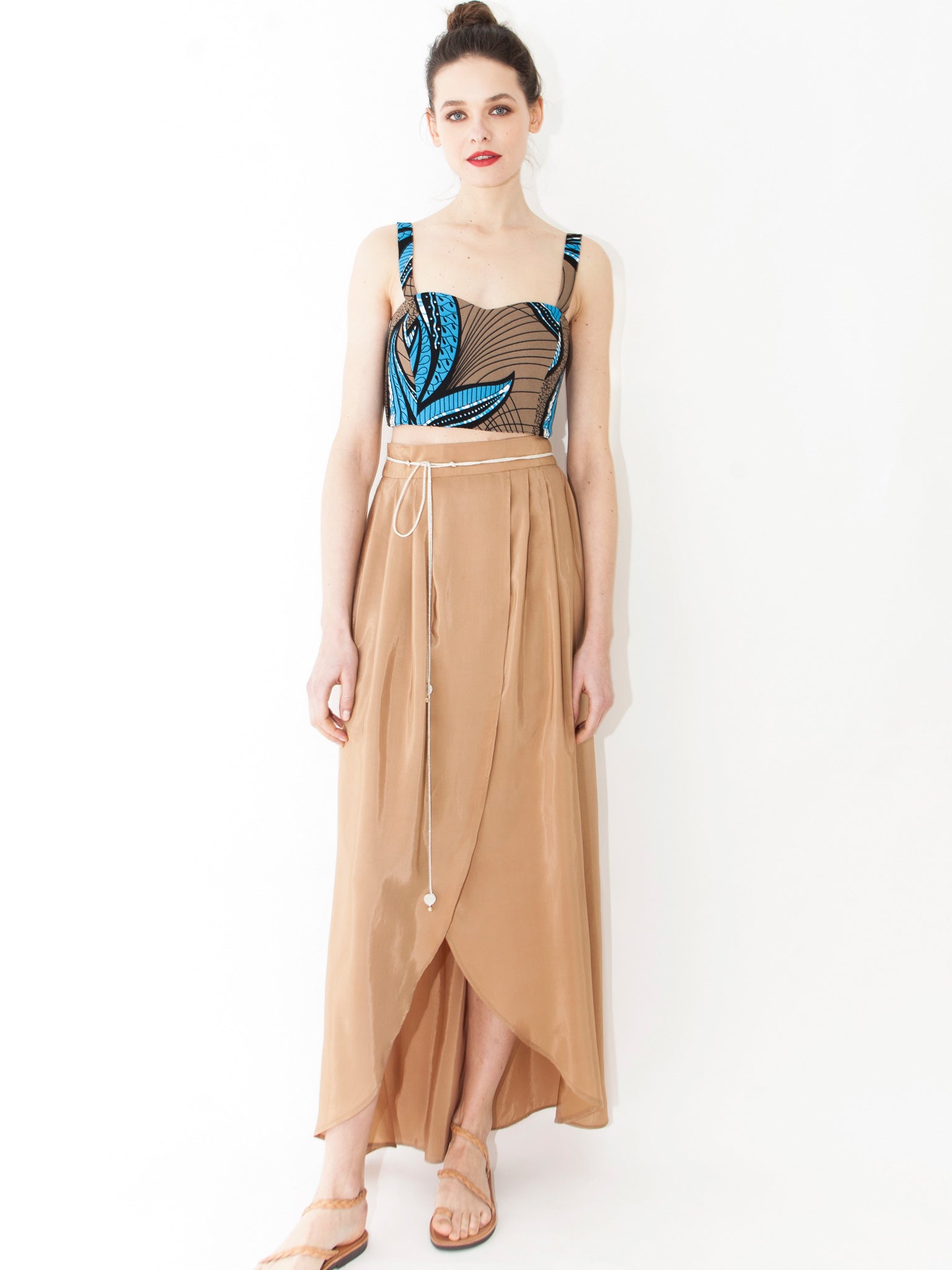 Island Look
Get ready for a great summer.  Get ready for our beautiful ss18 wrap skirt and jungle crop top.  Soft, fluid and feminine.  Comfortable and sophisticated which will be ideal for many occasions.  With elastic on the back waist on the skirt, we achieve the perfect fit. Accessorised with our ecru-gold rope belt to add a delicate look to such a voluminous silhouette.  Our jungle crop top has a bustier fit achieving a nice fit yet comfortable too. 

Top- Code: 18208, €130. Blue-tan. Also available in apricot-green.
Content: 100%polyester. 
Skirt- Code: 18307, €250. Tan. Also available in ecru, mustard, purple.
Content: 7%silk 53%viscose 40%micromodal.  



Photography: Chris Kontos
Hair and Make-up: Katerina Mitropoulou
Model: Vaida Stankute - Ace Models