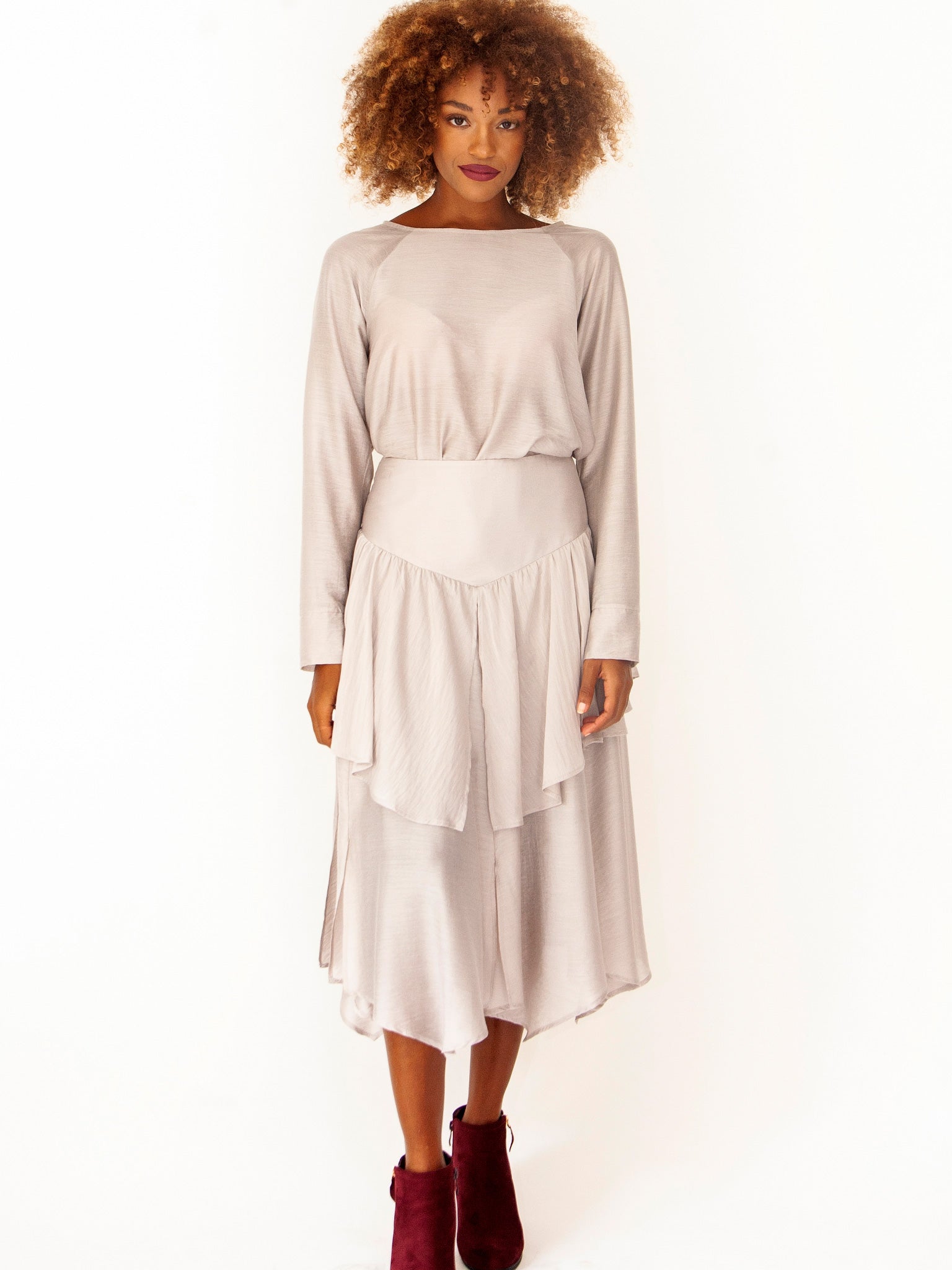 Layer Upon Layer Grace Skirt
Our layer upon layer panelled silk blend skirt is feminine, expressive, flowing, you name it we love it! With so much movement when you walk, this eye catching design suits many body shapes and occasions. A truly gracefully look.
In a silk blend micromodal fabric, a soft texture and sophisticated look is achieved. Micromodal, is a new fabric. Thin cotton fibres woven together with a soft finish. If you feel this fabric, you will fall in love with it. It's not the silk that creates this soft sheen, its the cotton micromodal. 

We have styled it with our athletic style evening blouse, which creates a one piece dress look and our signature grey faux fur 'Hand Warmer Bag'.

Code: 21304
Price: €250
Colour: Marble
Content:
Outer Shell: 12%silk 67%micromodal 21%poliamide
Inner Shell: 35%viscose 65%acetate
Care: Hand Wash. A very mild and cool iron is suggested.
Made In Athens, Greece.

Photography: Chris Kontos
Hair and Make-up: Katerina Mitropoulou
Model: Jasmine- D Models Agency