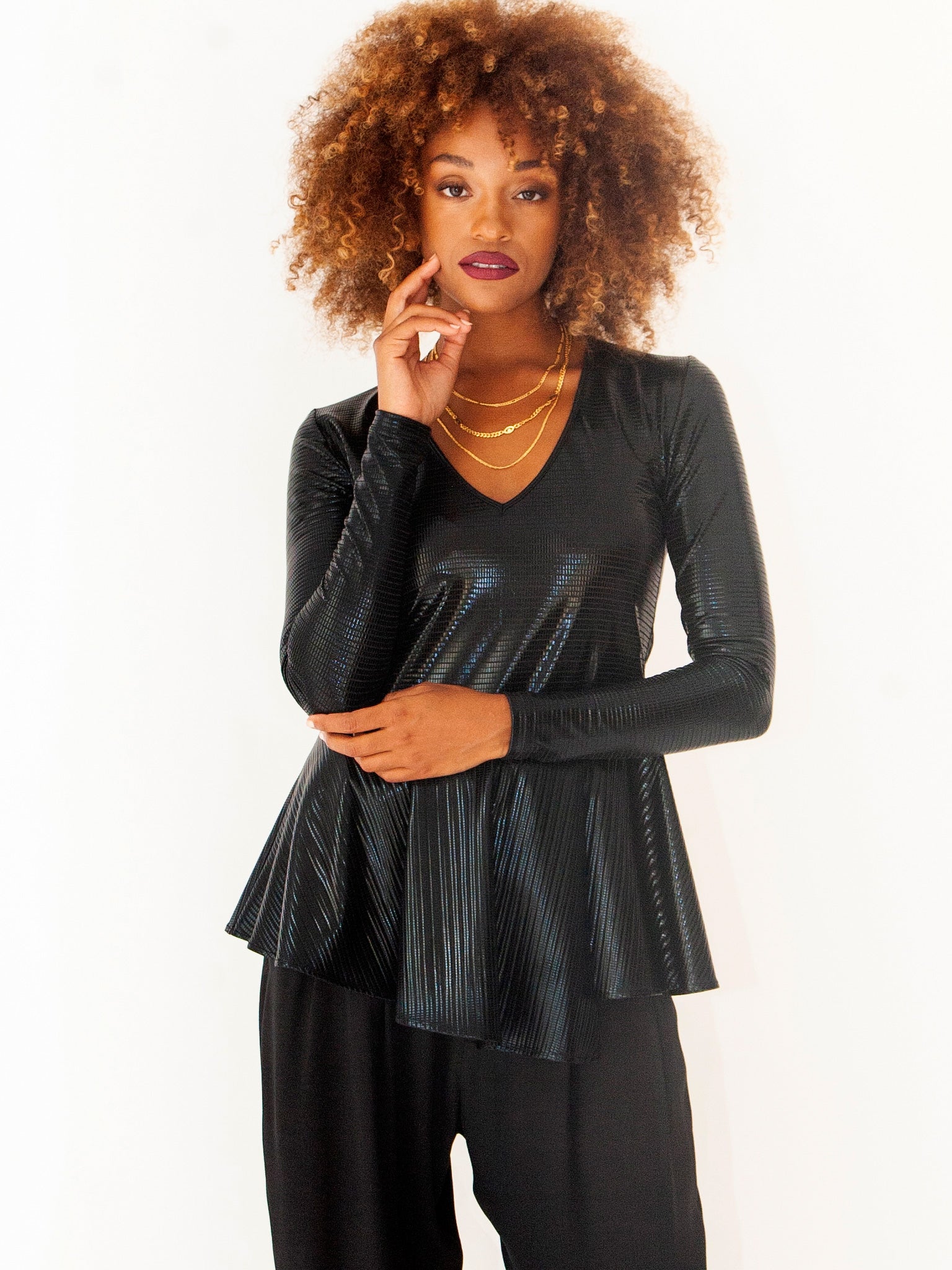 Liquid Black P.M Top
Our liquid black p.m jersey top is perfect for your evening outings. Fitted nicely, with elasticity in the fabric to achieve that comfortable fit. Voluminous frills on the bottom of the top, emphasises a narrowing waist and leave the rest to the imagination! Looks great with a belt too and gold chains to dress up the neckline.

Worn with our black slick evening Gatsby pant.
Code: 21208
Price: €150
Colour: Black
Content: 95%polyester 5%spandex
Care: Hand Wash. 
Made In Athens, Greece.

Necklace: Prigipo
Photography: Chris Kontos
Hair and Make-up: Katerina Mitropoulou
Model: Jasmine- D Models Agency