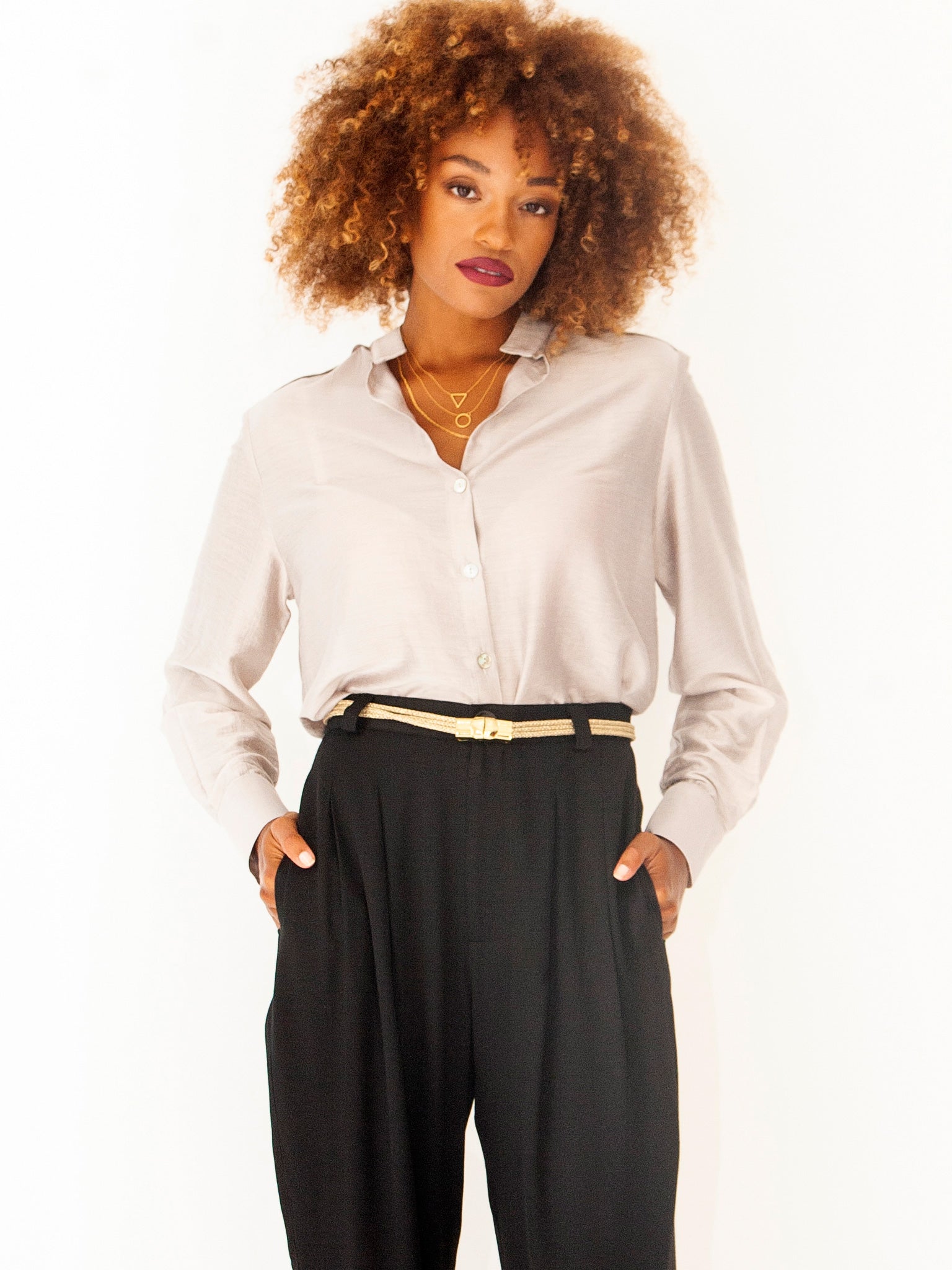 Marble Elegant Evening Shirt
Our signature shirt looks stunning in this marble silk blend fabric. Our shirt design is a favourite amongst our customers, we are told. A simple mandarin upright collar, defines your neck, which worn buttoned up brings emphasis to your face. Try a bright red or cherry lipstick for a bit of femininity to are strong look. When worn with the buttons open, a more relaxed sensual look is achieved. Try a gold necklace with this version or layers of gold, which is a nice contrast to the marble shirt.
In a silk blend micromodal fabric, a soft texture and sophisticated look is achieved. Micromodal, is a new fabric. Thin cotton fibres woven together with a soft finish. If you feel this fabric, you will fall in love with it. It's not the silk that creates this soft sheen, its the cotton micromodal. 

We have styled it with our black Gatsby slinky cocktail pant and our black slick frill skirt.

Code: 21207
Price: €160
Colour: Marble
Content: 12%silk 67%micromodal 21%poliamide
Care: Hand Wash. A very mild and cool iron is suggested.
Made In Athens, Greece.

Necklace: Prigipo
Photography: Chris Kontos
Hair and Make-up: Katerina Mitropoulou
Model: Jasmine- D Models Agency