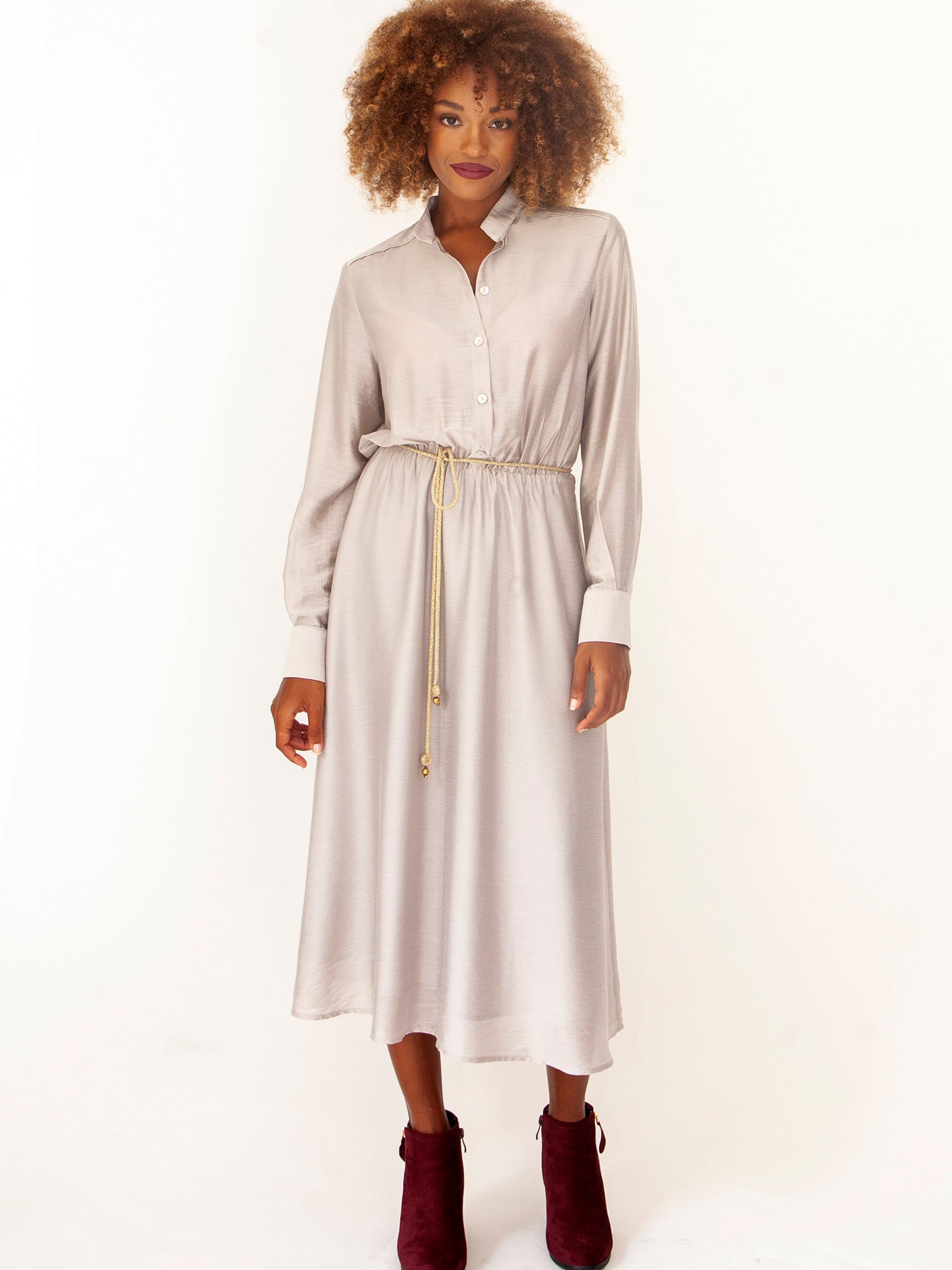 Marble Evening Shirt Dress
Our shirt dress has a comfortable yet classy look. Our signature shirt design looks stunning in this marble silk blend fabric. Our shirt design is a favourite amongst our customers, we are told. A simple mandarin upright collar, defines your neck, which worn buttoned up brings emphasis to your face. Try a bright red or cherry lipstick for a bit of femininity to are strong look. When worn with the buttons open, a more relaxed sensual look is achieved. Try a gold necklace with this version or layers of gold, which is a nice contrast to the marble colour and ties in with the gold Grecian rope belt that comes with the dress. 
In a silk blend micromodal fabric, a soft texture and sophisticated look is achieved. Micromodal, is a new fabric. Thin cotton fibres woven together with a soft finish. If you feel this fabric, you will fall in love with it. It's not the silk that creates this soft sheen, its the cotton micromodal. 

Code: 21505
Price: €270
Colour: Marble
Content:
Outer Shell: 12%silk 67%micromodal 21%poliamide
Inner Shell: 35%viscose 65%acetate
Care: Hand Wash. A very mild and cool iron is suggested.
Made In Athens, Greece.

Photography: Chris Kontos
Hair and Make-up: Katerina Mitropoulou
Model: Jasmine- D Models Agency