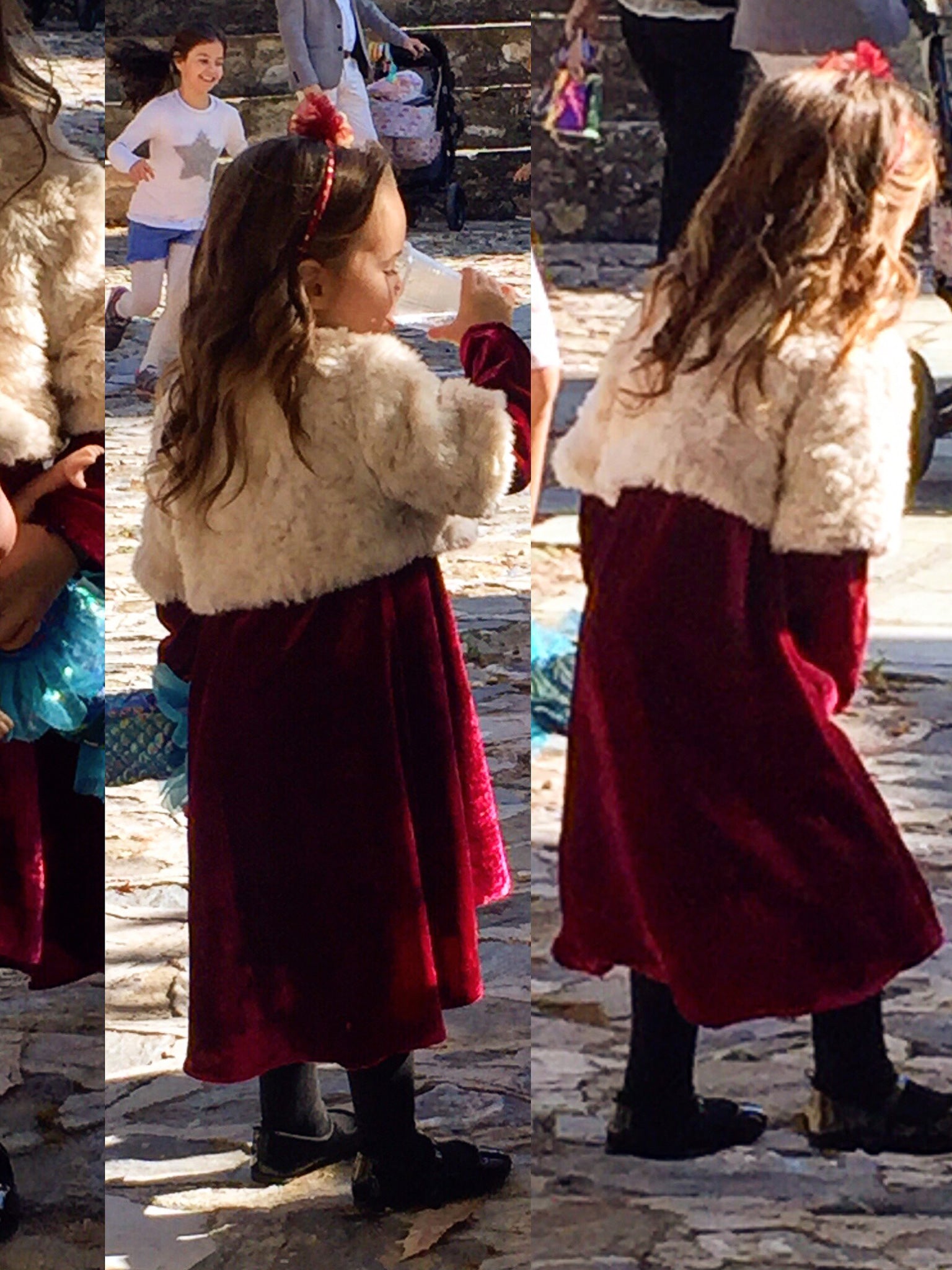 Mirsini & Panayioti
We dressed Panayioti's older sister Mirsini in our silk blend velvet 'not a child, not yet a lady' dress. In cherry she looked majestic and just like a royal.
We were happy to dress his mother Maria as well. His christening theme was the little prince, so Maria fell in love with our mustard gold skirt, which tied in with the Prince theme. She looked stunning! 
For an Autumn christening, Panayiotis had to be warm and look good too. With his mother Maria and godmother to be Marie, we chose tones of blue in shades from jean, dusty blue and navy. We custom embroidered his name on his towels for that extra special touch.