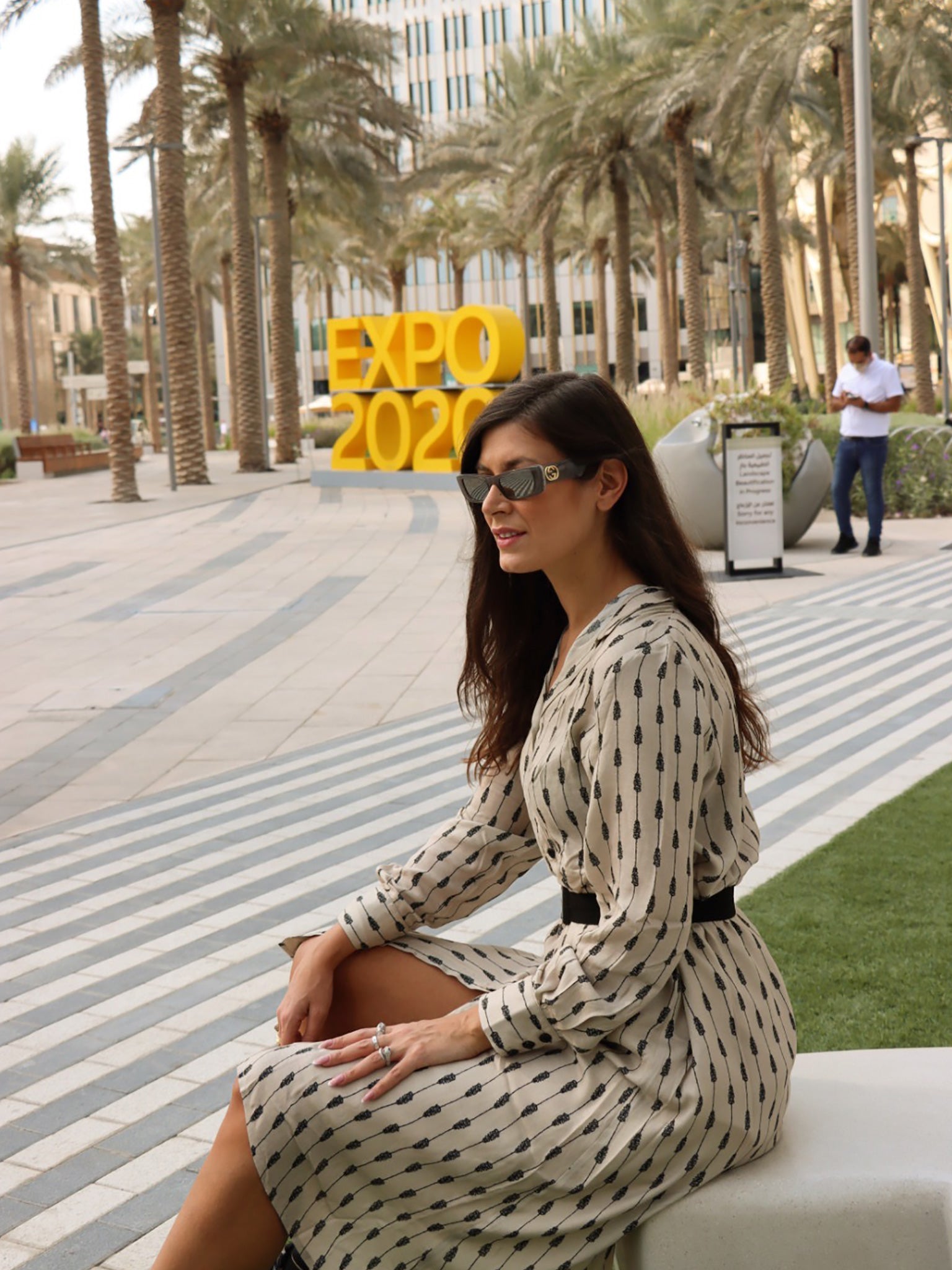 Natural In Nude
Nude Shirt Dress
Our shirt dress has a comfortable yet classy look. Our signature shirt design looks stunning in this nude viscose print fabric. Our shirt design is a favourite amongst our customers, we are told.
A simple mandarin upright standing collar, defines your neck, which worn buttoned up brings emphasis to your face. Try a bright red or cherry lipstick for a bit of femininity to are strong look. When worn with the buttons open, a more relaxed sensual look is achieved. Try a gold necklace with this version or layers of gold, which is a nice contrast to this nude print.
Our new designer nude shirt dress for women, is for the office or evening. This long sleeve shirt dress, has a good and easy fit and suits many body types. In a midi long length for ladies in a viscose fabric, it is the best nude shirt dress for a smart casual style. 

In a French viscose fabric, a soft texture and sophisticated look is achieved. If you feel this fabric, you will fall in love with it. It has a great weight which shows in your movement. The dress is lined for that extra comfort.
Our gorgeous nude dress comes with our black belt to complete your look.
Code: 22501
Colour: Nude
Content:
Outer Shell: 100%viscose 
Inner Shell: 35%viscose 65%acetate
Care: Hand Wash. A very mild and cool iron is suggested.
Made with ❤️ in Athens

Need help? E-mail us at info@samanthasotos.com or call us +30 210 324 2517
Who you are helping
At Samantha Sotos, we believe in community. A percentage of our online sales go towards aiding families in need. We are proud that through our product we are able to offer this assistance, and we want you to know, that your purchase has contributed in making someone's life a little easier. 
Thank you for your support and for being part of a community that believes that, only together can we create a better tomorrow.
Thanking you
Samantha
x 
🙏
Read more on our community values.