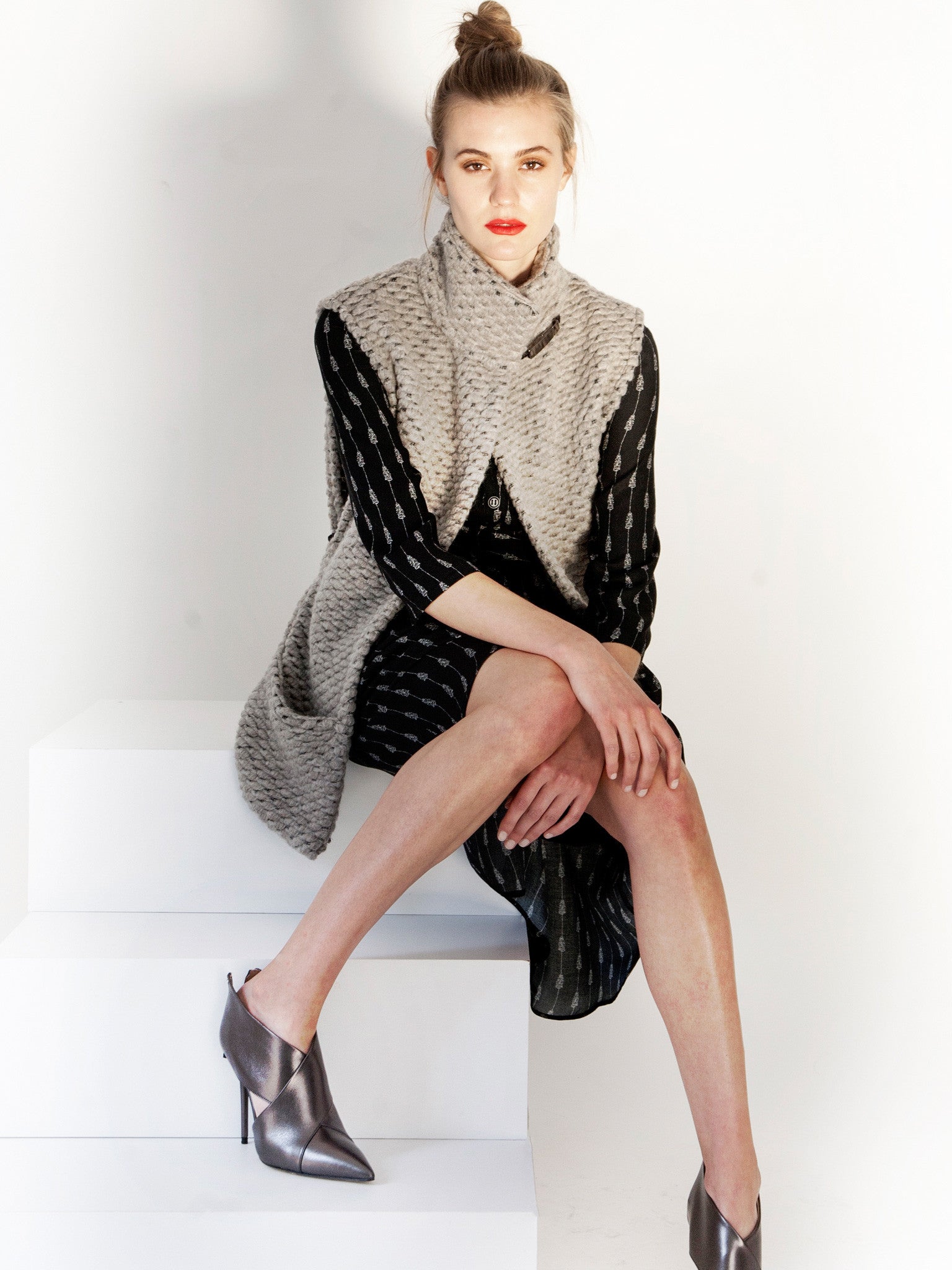 Nowhere Without My Mohair
You won't be going nowhere without your mohair, literally! A favourite piece, just so warm, practical, stylish, comfortable...we could just go on! Just get it and you will see! Worn with our fitted shirt look dress, in our viscose black print, you will feel warm and cool in this look.
Vest Code: 17103, €165. Available in greige and mocha.
Dress- Code: 17508, €220. Available in black and nude.