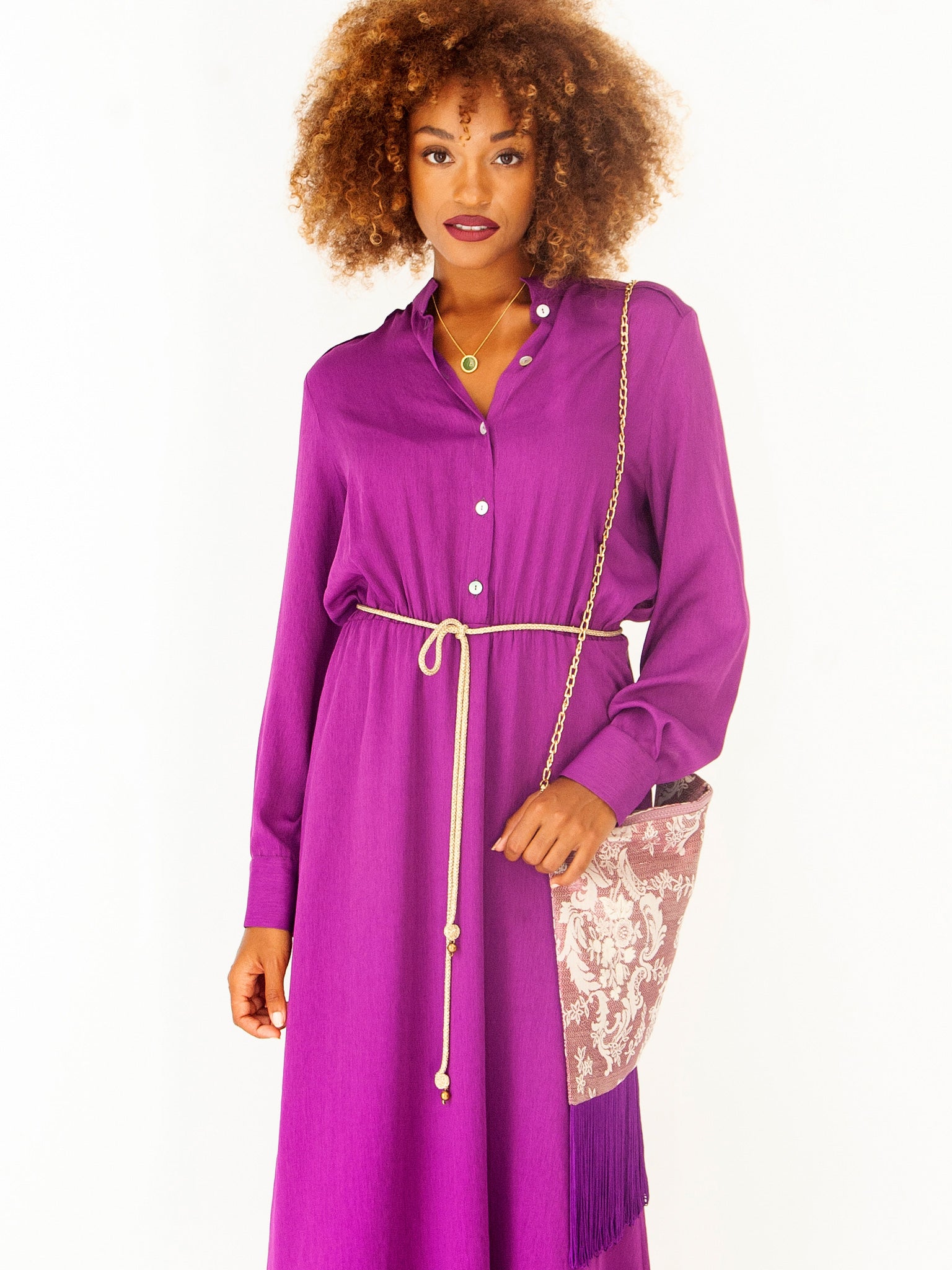 Pink-Ecru Parisian Bag
Our signature Parisian bag is a unique and stylish bag. It comes with a chain so you can carry it off your shoulder, or diagonally. You can also remove the chain and carry it like a clutch or loosely to your side. Either way it's an original just like you! With fringing detail at the bottom a fringing fiesta is created when you walk around.
Worn with our explosive violet evening shirt dress.
Code: 20902
Price: €65
Colour: Pink-Ecru
Content:
Outer Shell: viscose/acetate/polyester
Inner Shell: 35%viscose 65%acetate
Care: Dry Clean.
Made In Athens, Greece.

Necklace: Prigipo
Photography: Chris Kontos
Hair and Make-up: Katerina Mitropoulou
Model: Jasmine- D Models Agency