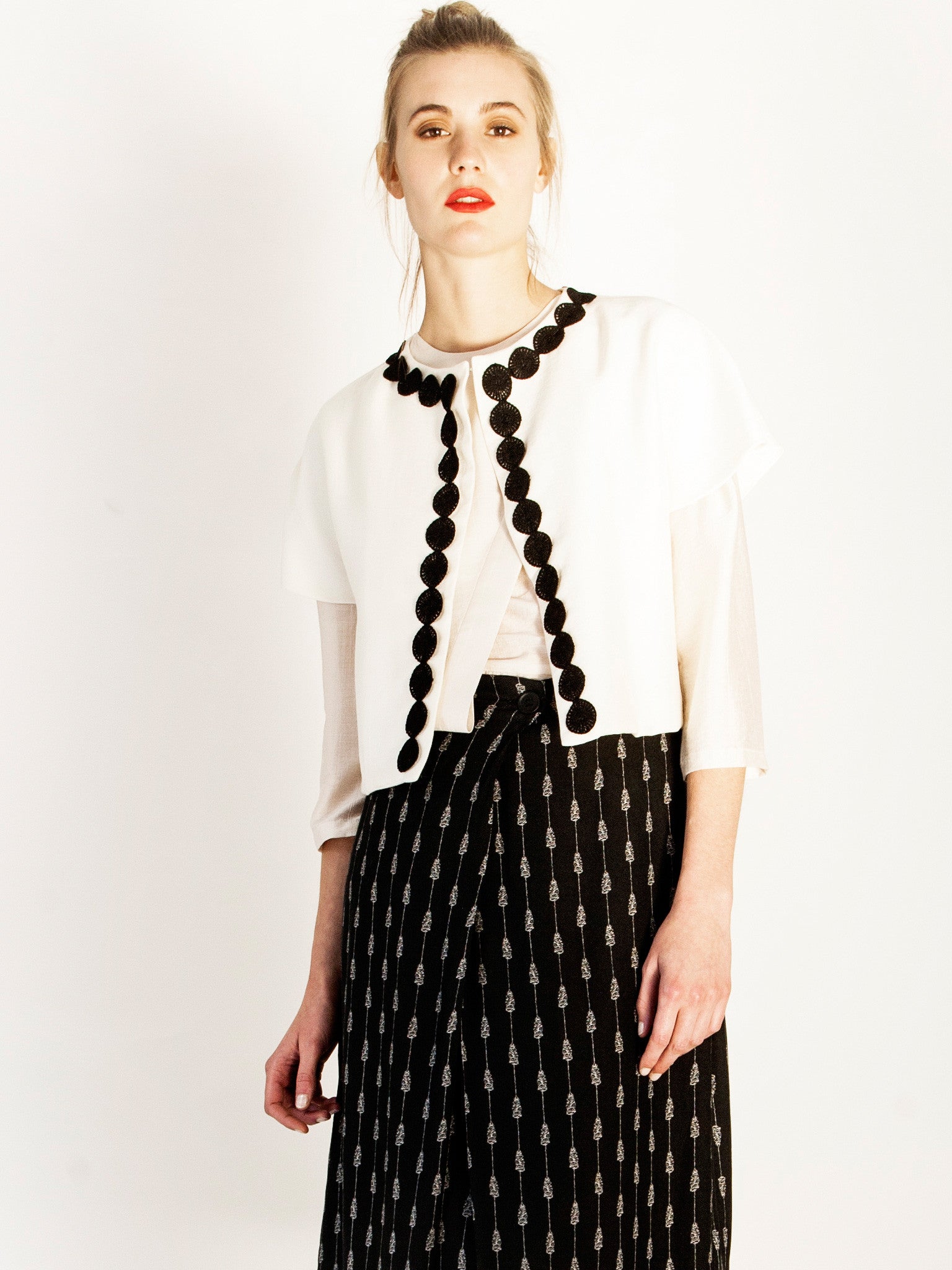 Robe Jacket
Our signature piece robe jacket makes its appearance in ecru, in a wool blend fabric. Embellished with a black trim to create a nice contrast to the base and to also define this jackets silhouette. Worn with our beige 2 layer fitted blouse, which creates a different look from whatever angle you are admired from. In a silk and micromodal blend fabric, this piece enables you to wear it from day to night. Pieced with our black Irini print skirt to add a bit of flow to your look. Our skirt has a faux wrap fastening which allows for an easy fit and striking detail. 
Robe jacket- Code: 17102, €150. Available in ecru and black.
Blouse- Code: 17201, €165. Available in beige, greige, blush & black.
Skirt- Code: 17301, €150. Available in black & nude.