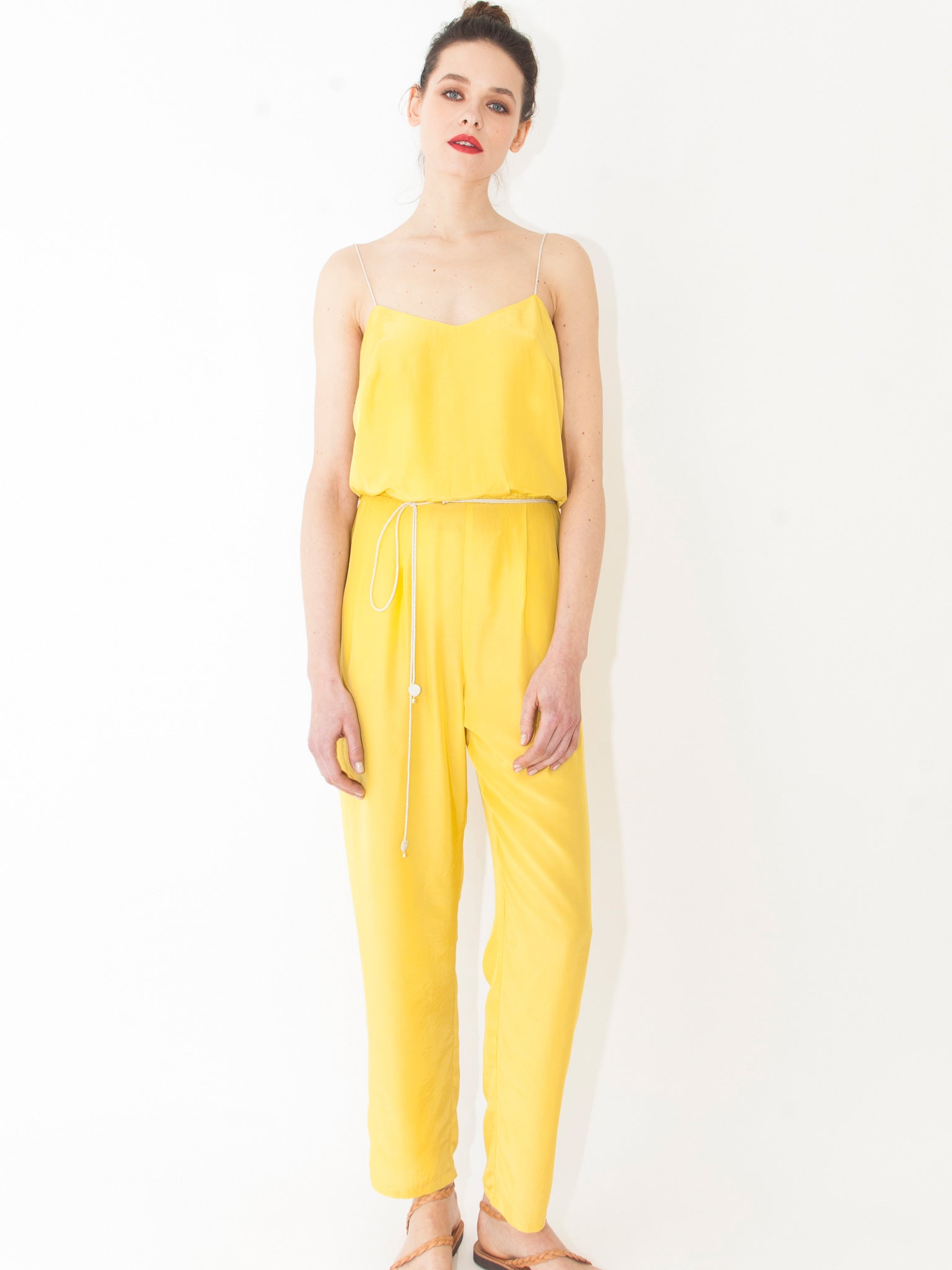 Silky Jumpsuit
Get ready for a great summer.  Get ready for our beautiful silky jumpsuit. Our slinky camisole unites with our fabulous pant to create the perfect jumpsuit!  You will love this pattern and are especially proud of it.  A great fit and a great look.  With gold buttons at the back and a back opening for a subtle sensual feminine feel.

Jumpsuit- Code: 18601, €270. Mustard. Also available in purple, tan.
Content: 7%silk 53%viscose 40%micromodal.


Photography: Chris Kontos
Hair and Make-up: Katerina Mitropoulou
Model: Vaida Stankute - Ace Models