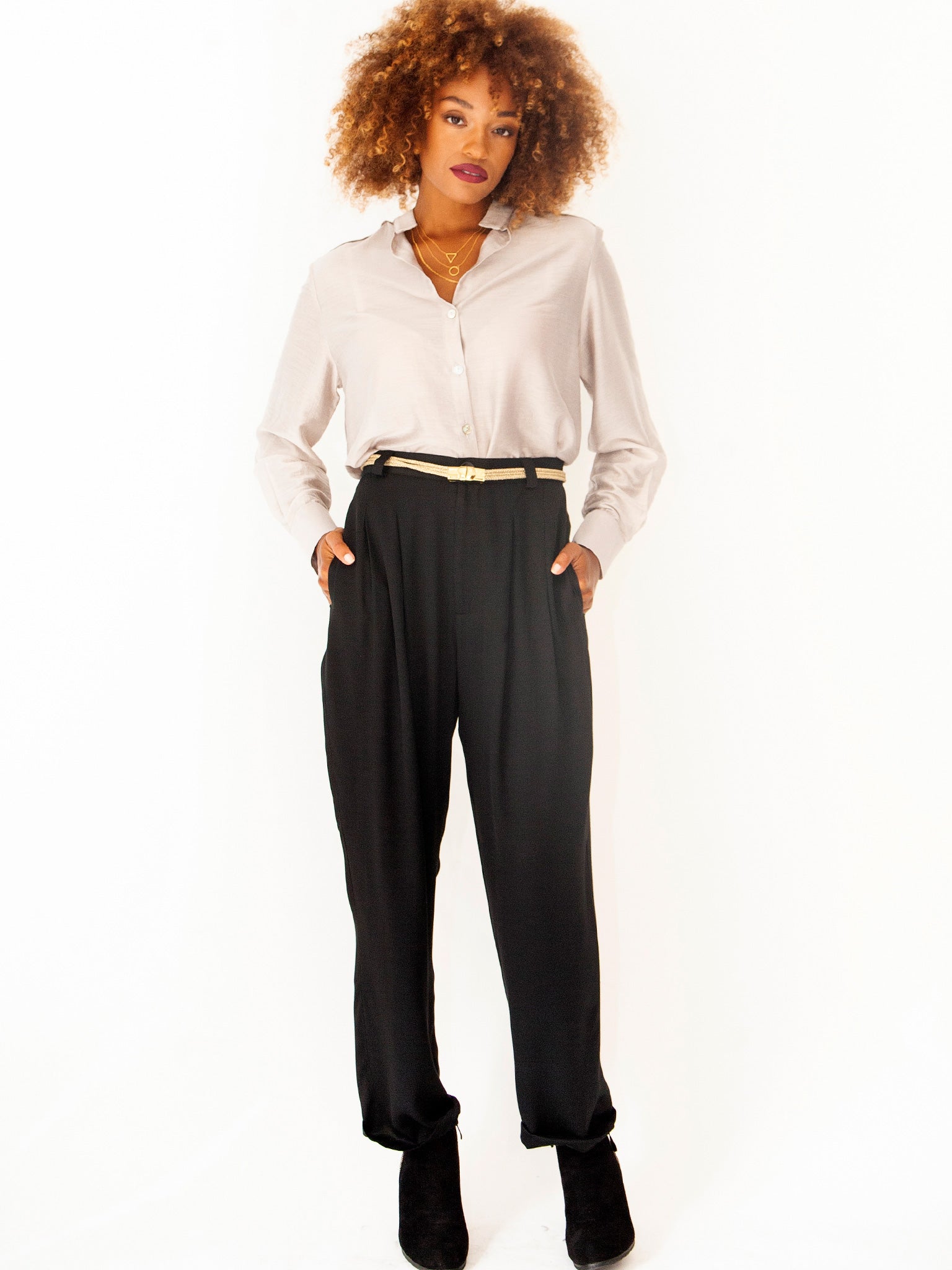 Slick Evening Cocktail Pant
Our evening slick black pant, is a trouser for all the year. In a quality that allows you to wear from Winter to Summer. Our pant design is a favourite amongst our customers, we are told as it also suits many body shapes. A baggy pleat look in front with tailored darts on the back, creating a perfect balance and a great fit. With side pockets for comfort and ease for cool look.
Worn with our marble silk blend shirt, slick black jersey top and our frosted kimono jackets in frost pink, silver and black.
Code: 21402
Price: €220
Colour: Black
Content: 50%viscose 50%acetate
Care: Hand Wash. 
Made In Athens, Greece.

Necklaces: Prigipo
Photography: Chris Kontos
Hair and Make-up: Katerina Mitropoulou
Model: Jasmine- D Models Agency