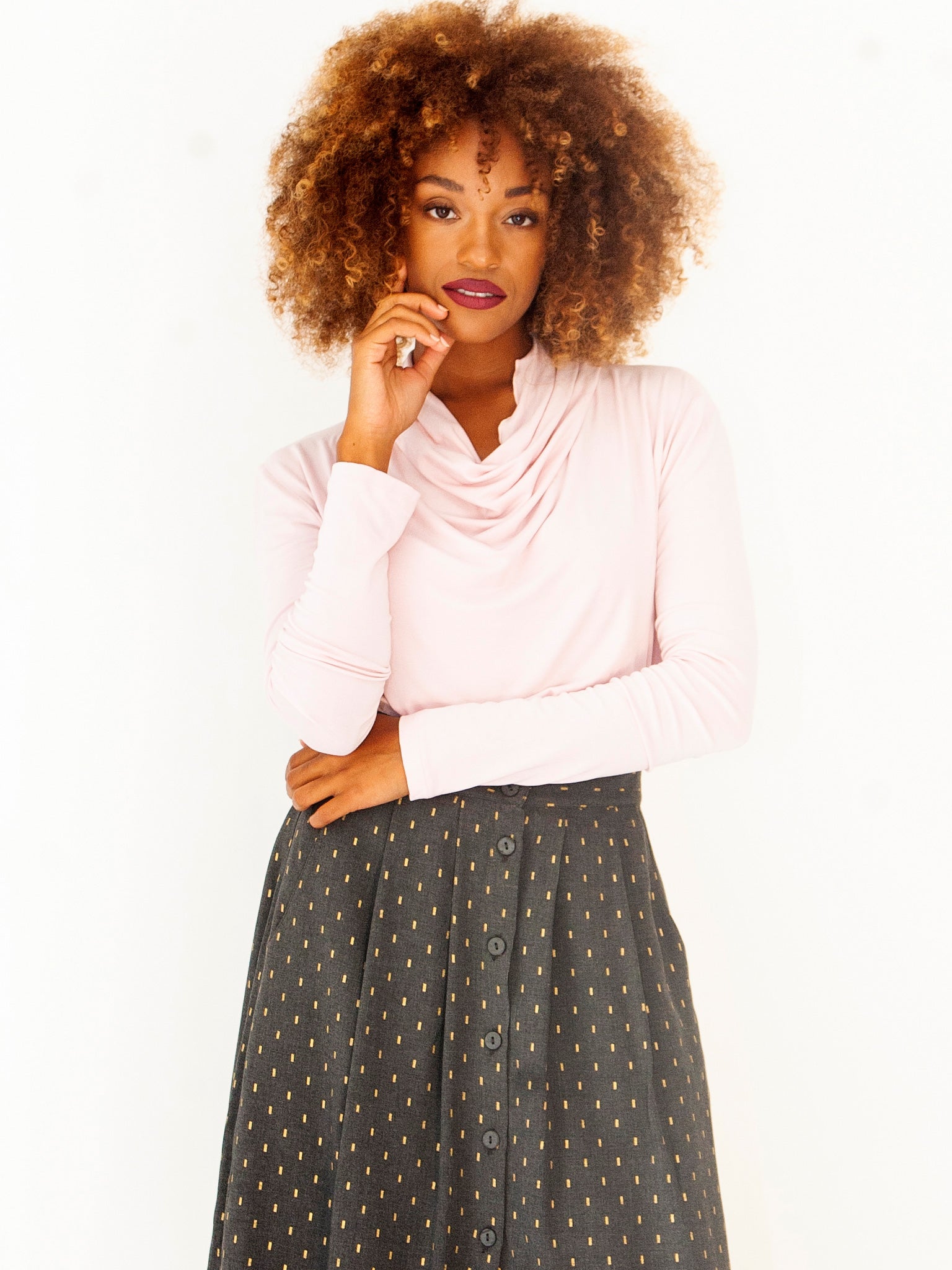 Soft Draping Peach Skin Jersey Top
Our soft, draping, peach skin jersey top feels great against your skin. It's soft, and has a velvet touch. People won't stop hugging you! You will feel cosy,comfortable and sophisticated in this top due to the fabric and design.
Its beautiful, surprise, open draping back will definitely be a head turner. If you're someone who needs to wear  a bra with your clothes, you can wear a halter neck bra with this. By simply lowering the bra strap behind, you can hide it, but still get your full support from the halter strap and leave the impression of a sensual bare, open back. This top has a straight silhouette when worn outside of your bottom garment.  When worn this way, it looks extra nice when worn with a skinny jean or slim pant. When tucked in as we have done with this skirt, make sure to release the draping at the back for extra style.

Worn with our grey-gold button up day skirt and wool blend camel long jacket. Is one of my favourite looks for aw21.

Code: 21209
Price: €120
Colour: Dusty Pink
Content: 90%viscose 10%elastane
Care: Hand or machine-washable.
Made In Athens, Greece.

Photography: Chris Kontos
Hair and Make-up: Katerina Mitropoulou
Model: Jasmine- D Models Agency