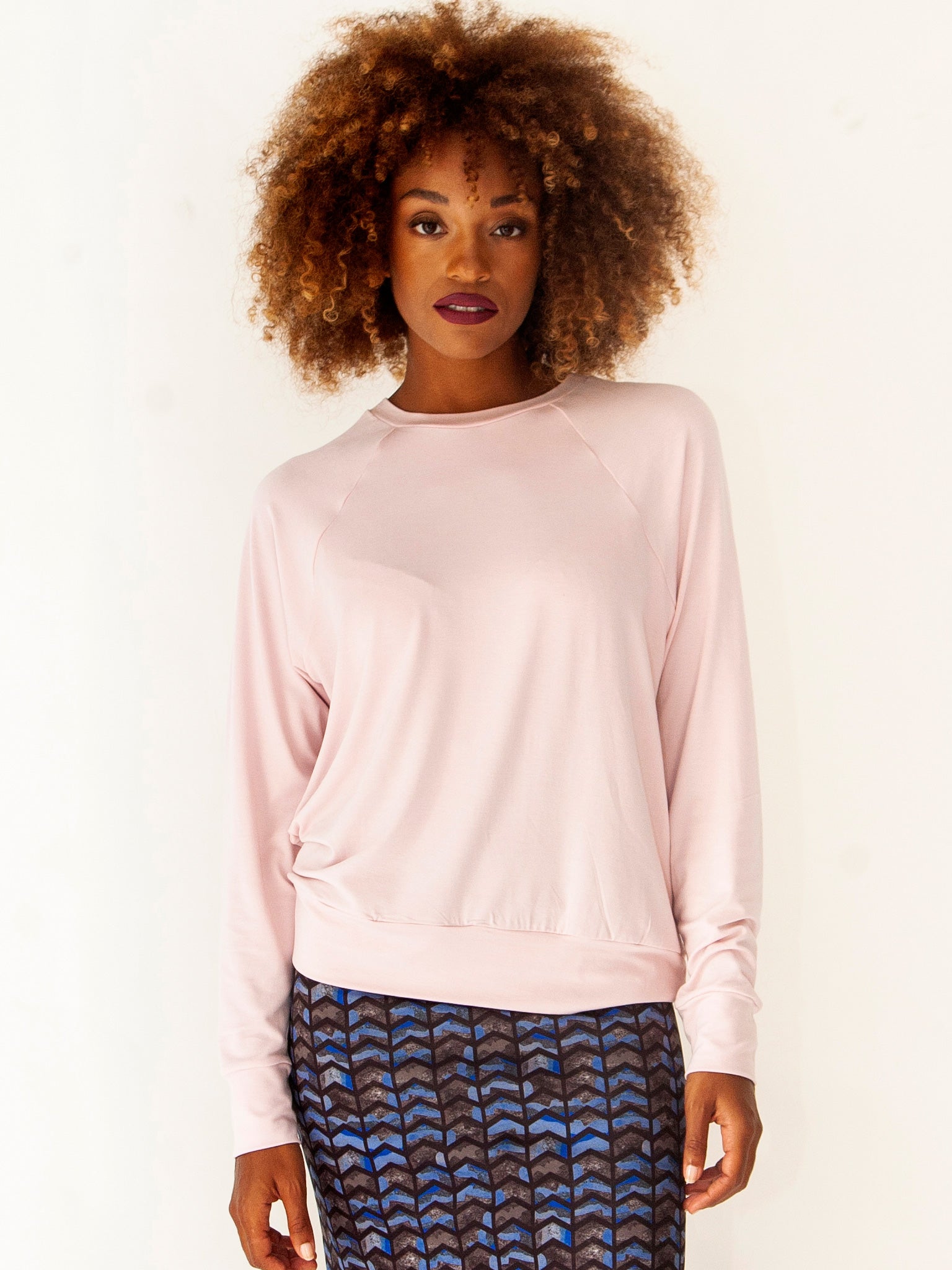 Soft Peach Skin Jersey Sweater
I am in love with our new athletic pieces. We decided to design a few sporty pieces for you this autumn/winter, to cater for us 'on the go women' and our energetic lifestyle. Our soft peach skin jersey sweater feels great against your skin. It's soft, and has a velvet touch. People won't stop hugging you! Its feels cosy and comfortable and can be worn in a casual way or in a more minimal way even with office wear. 

Worn with our blue scuba tube skirt or with our slick black layered skirt, adding extra comfort and sophistication to your look.

Code: 21203
Colour: Dusty Pink
Content: 90%viscose 10%elastane
Care: Hand or machine-washable.
Made In Athens, Greece.

Photography: Chris Kontos
Hair and Make-up: Katerina Mitropoulou
Model: Jasmine- D Models Agency