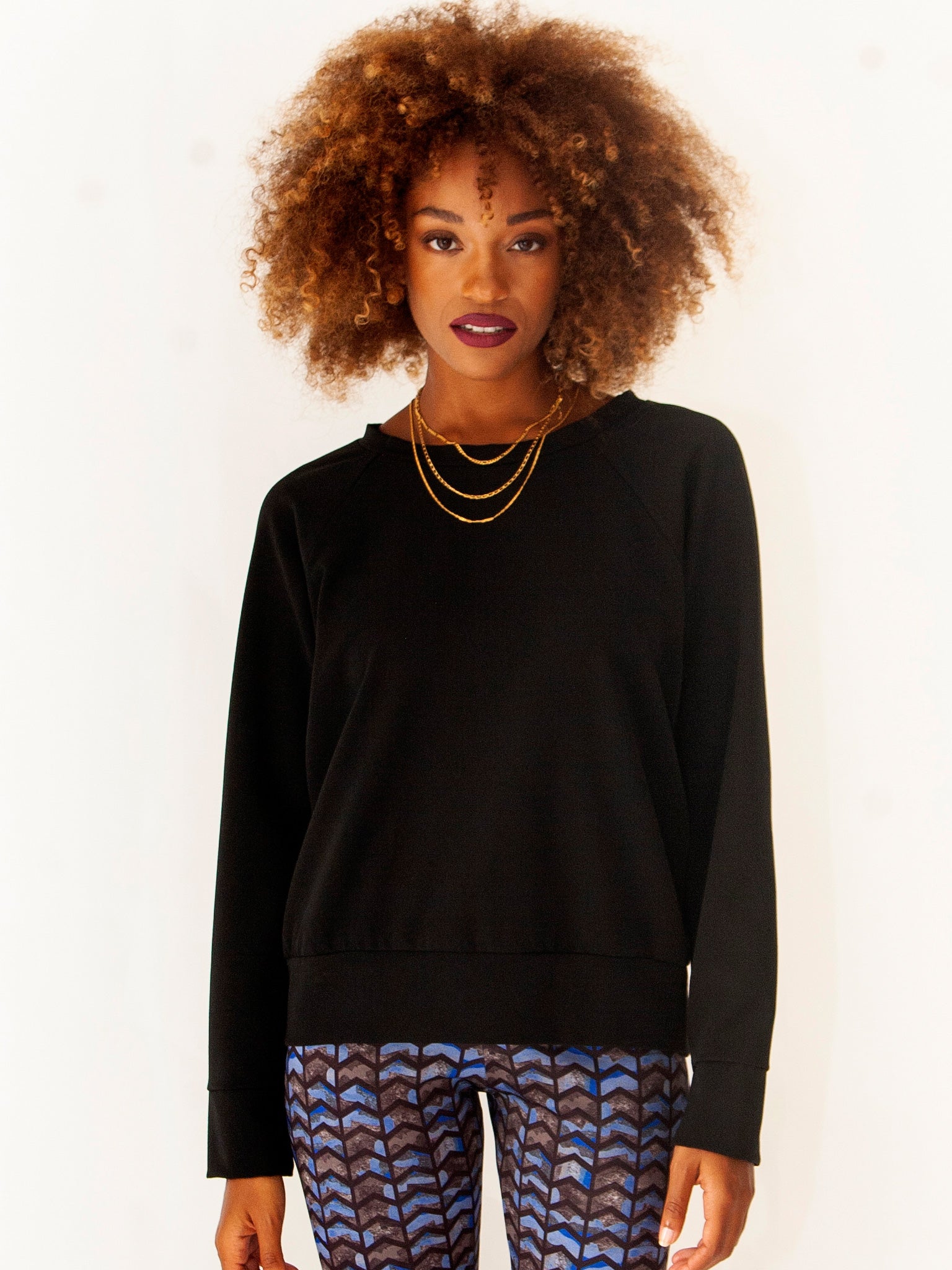 Suiting Sweater
I am in love with our new athletic pieces. We decided to design a few sporty pieces for you this autumn/winter, to cater for us 'on the go women' and our energetic lifestyle.
This black sweater, is made from a slight stretch suiting fabric, which would traditionally be used for pants, jackets and dresses ideally for office wear. But we preferred to add a twist to the design and create a more sporty style. As a result, a minimal pullover has been created which can be teamed up with our leggings as in this photo or with your office wear, to create a modern feel to your look.

Worn with our blue scuba leggings, kimono sport jacket or blue trench coat for a cool, sophisticated, casual look. 

Code: 21204
Price: €110
Colour: Black
Content: 33%viscose 62%polyester 5%elastane
Care: Hand or machine-washable.
Made In Athens, Greece.

Necklace: Prigipo
Photography: Chris Kontos
Hair and Make-up: Katerina Mitropoulou
Model: Jasmine- D Models Agency