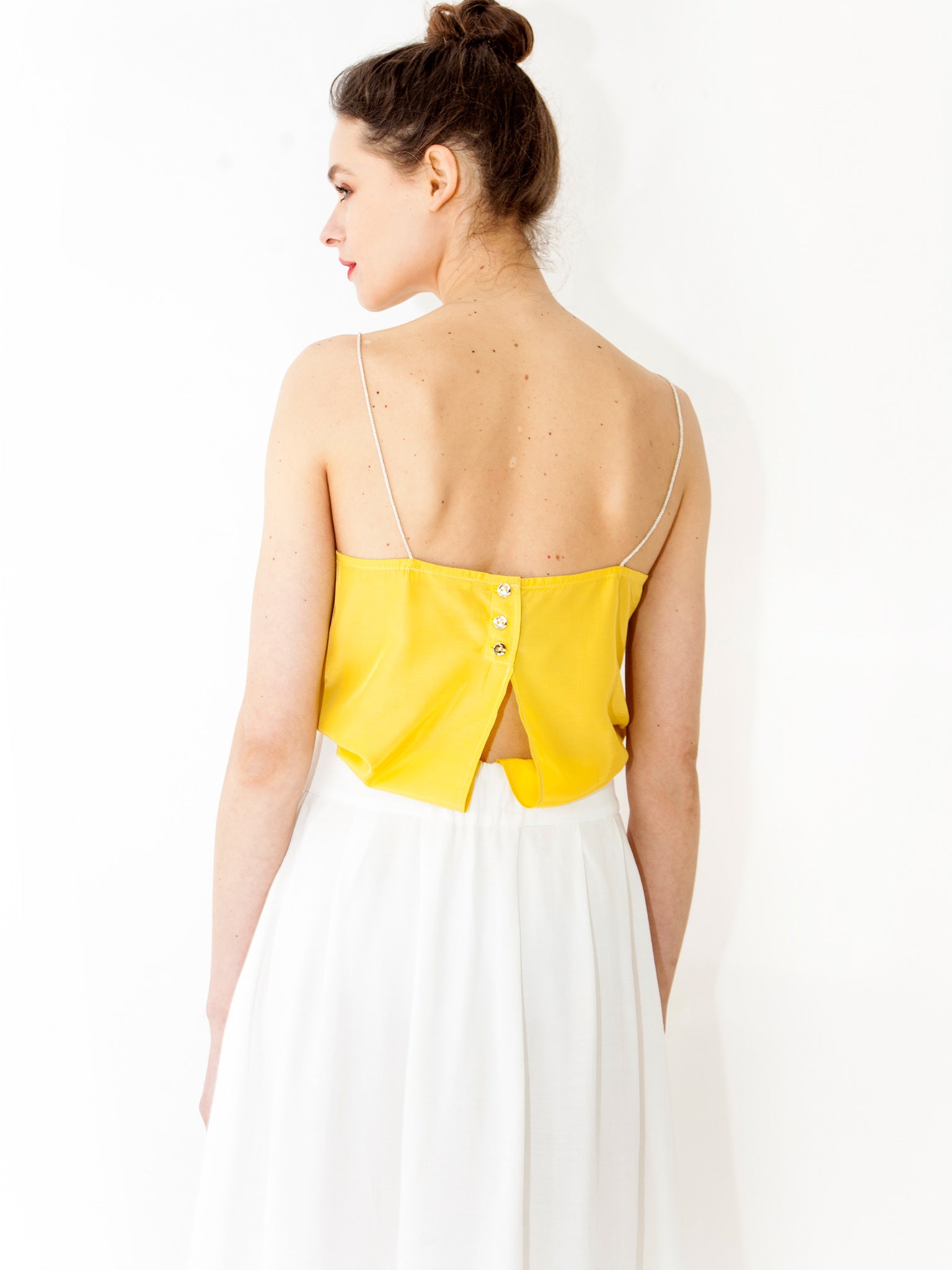 Summer Days
Get ready for a great summer.  Get ready for our beautiful silky camisole and day skirt. OUr camisole has an open back with gold buttons to add a bit of glamour to such a comfortable top.  Our skirt has elastic on the back if the waist to achieve the perfect fit. 

Top- Code: 18206, €135. Mustard. Also available in ecru, purple, tan.
Content: 7%silk 53%viscose 40%micromodal.
Skirt- Code: 18306, €190. Ivory. Also available in sand, sky blue, olive.
Content: 79%viscose 21%poliamide.


Photography: Chris Kontos
Hair and Make-up: Katerina Mitropoulou
Model: Vaida Stankute - Ace Models