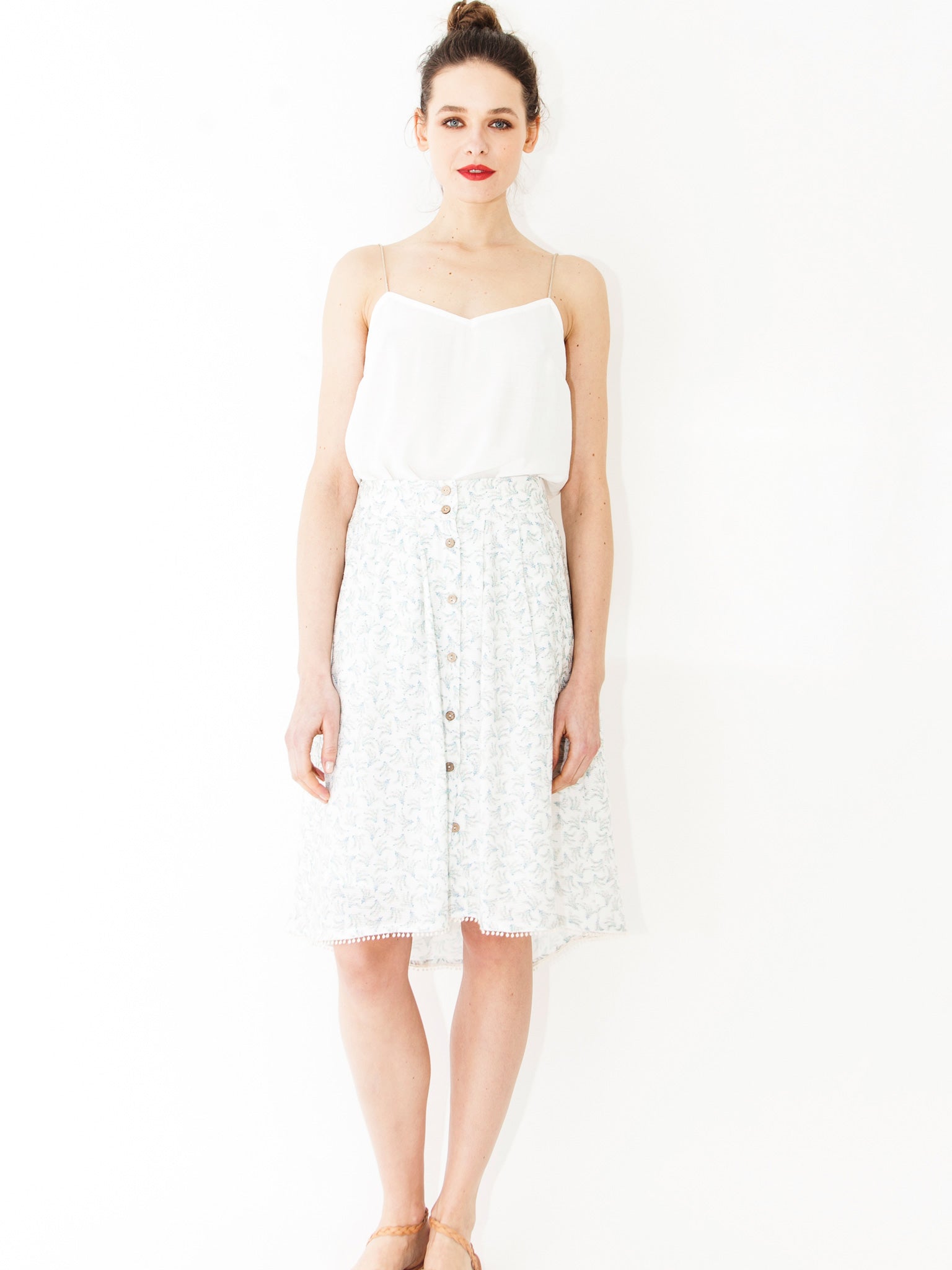 Summer Lovin'
Get ready for a great summer starting from spring!  Our feather print is a must this season. A soft and flowing print that will put the spring back into your walk. Pieced with our ivory camisole for a summer look. 

Top- Code: 18207, €130. Ivory. Also available in sand, olive, sky blue.
Content: 79%viscose 21%poliamide.
Skirt- Code: 18305, €220. Feather print.
Content: 67%cotton 37%viscose.


Photography: Chris Kontos
Hair and Make-up: Katerina Mitropoulou
Model: Vaida Stankute - Ace Models