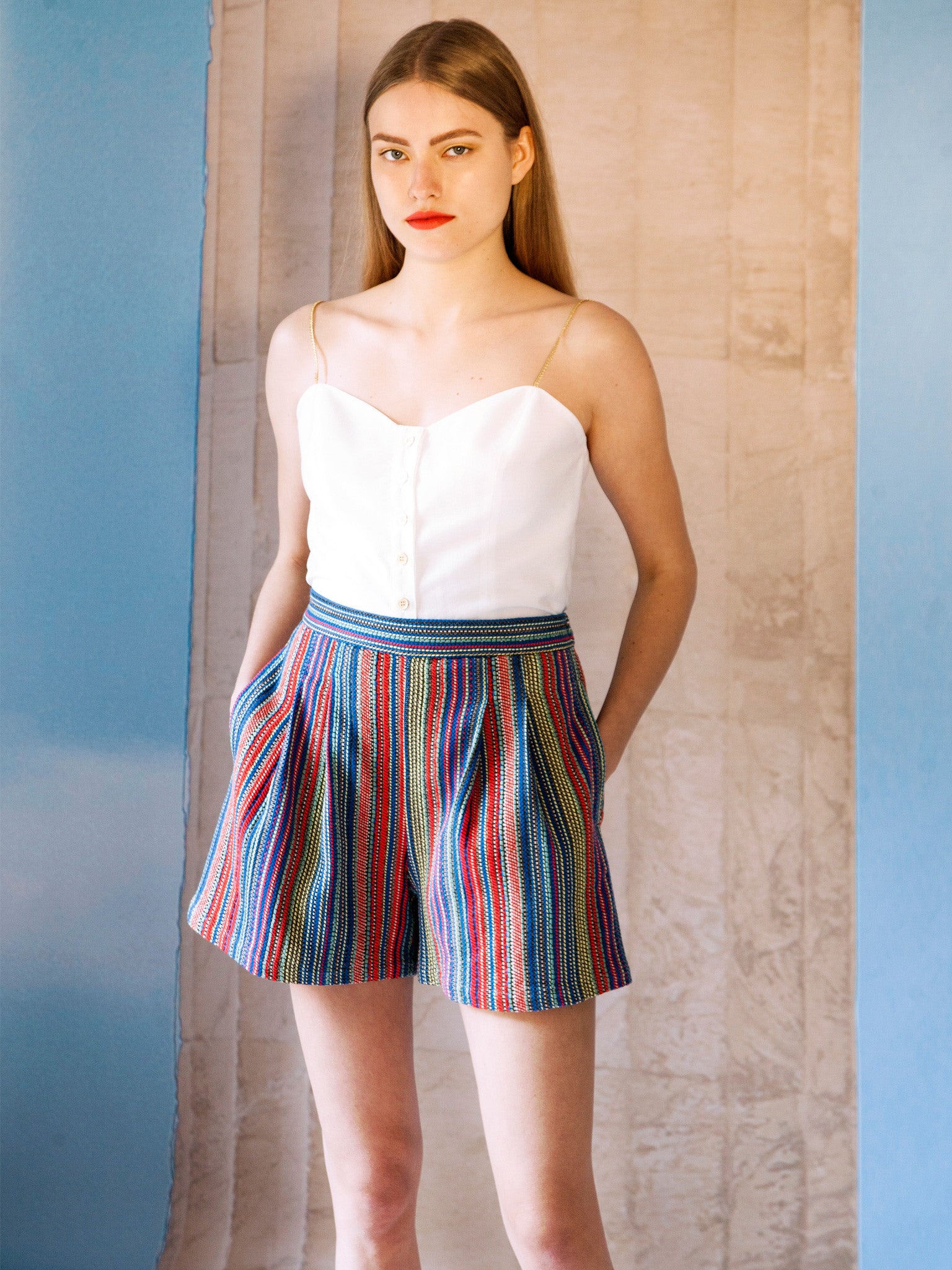 Sunset Hellas Shorts
Our silk blend bodice top, adds a bit of elegance to our multi coloured shorts.  We have put boning on the sides of the top to make sure when worn tucked in, it will never come out. Our shorts have all colours of the sunset that you will see from whatever beautiful summer spot you are holidaying in.  We are proud of our short pattern, as they're not the traditional shorts that we usually see.  Instead they are waisted, flare out which gives the impression that it may be a skirt and also makes a great evening short.  
Top 17211 €160. 
Available in off white, grey, ecru, mediterranean green, bronze, sunkissed.
Shorts 17402 €160.
Available in multi.
Photography: Chris Kontos
Hair and Make-up: Katerina Mitropoulou
Model: Malwina Garstka      D Model Agency
Original Backdrop Photo: Michelle Young, Lantern Studio
Assistant: Sotiria Karasiotou