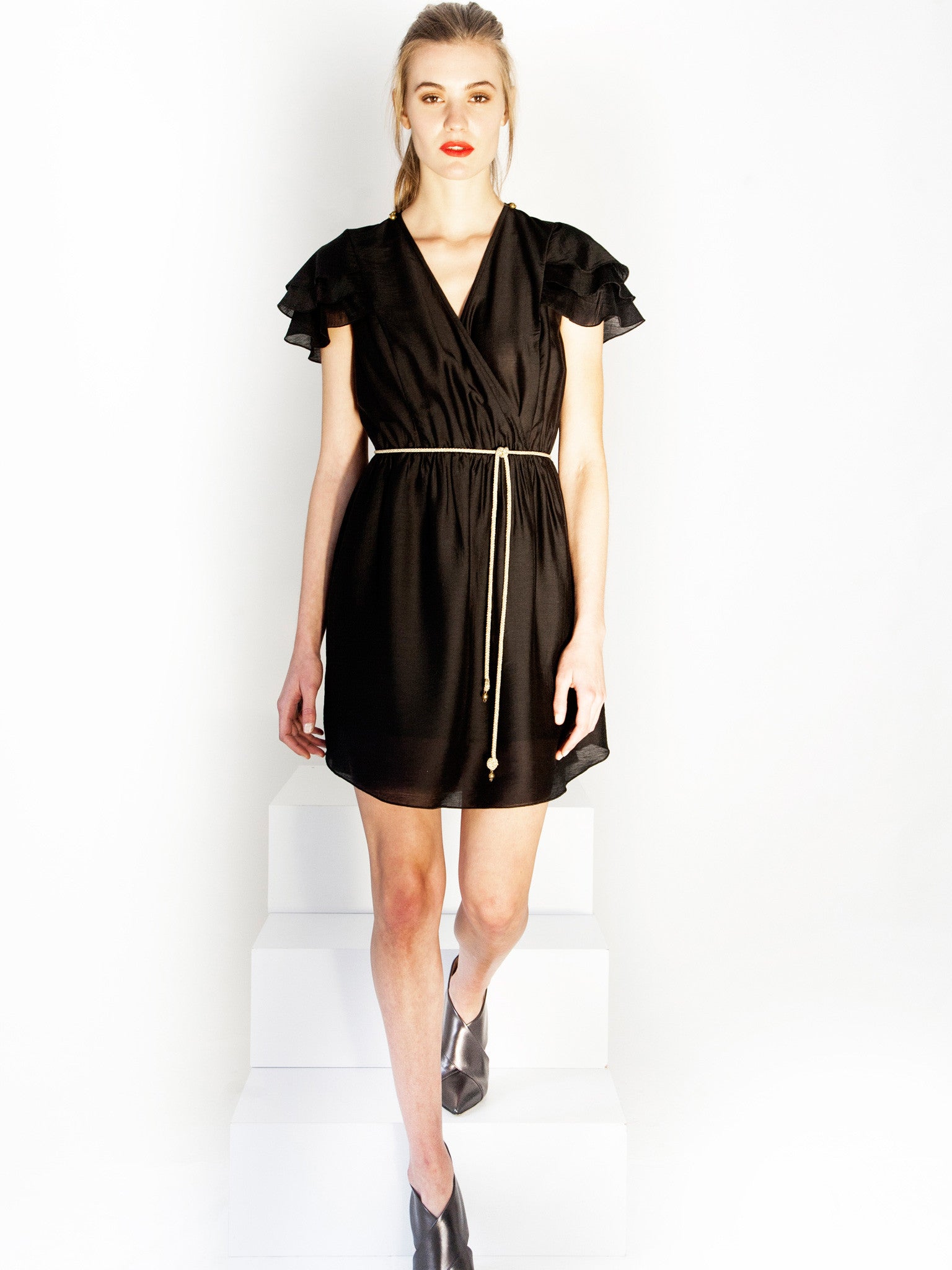 Thrilled With Frills
We are thrilled with our frills and are sure that you will be too! Our black soft silk blend dress floats on your shoulders as you walk. The frills captivate all that you pass, and leaves a sense of lightness and adornment. With a fluid shirting style hemline, we know that you will love this cocktail style dress and that it will save you on many occasions over the holiday season.
Dress- Code: 17506, €220. Available in greige, blush, beige and black.