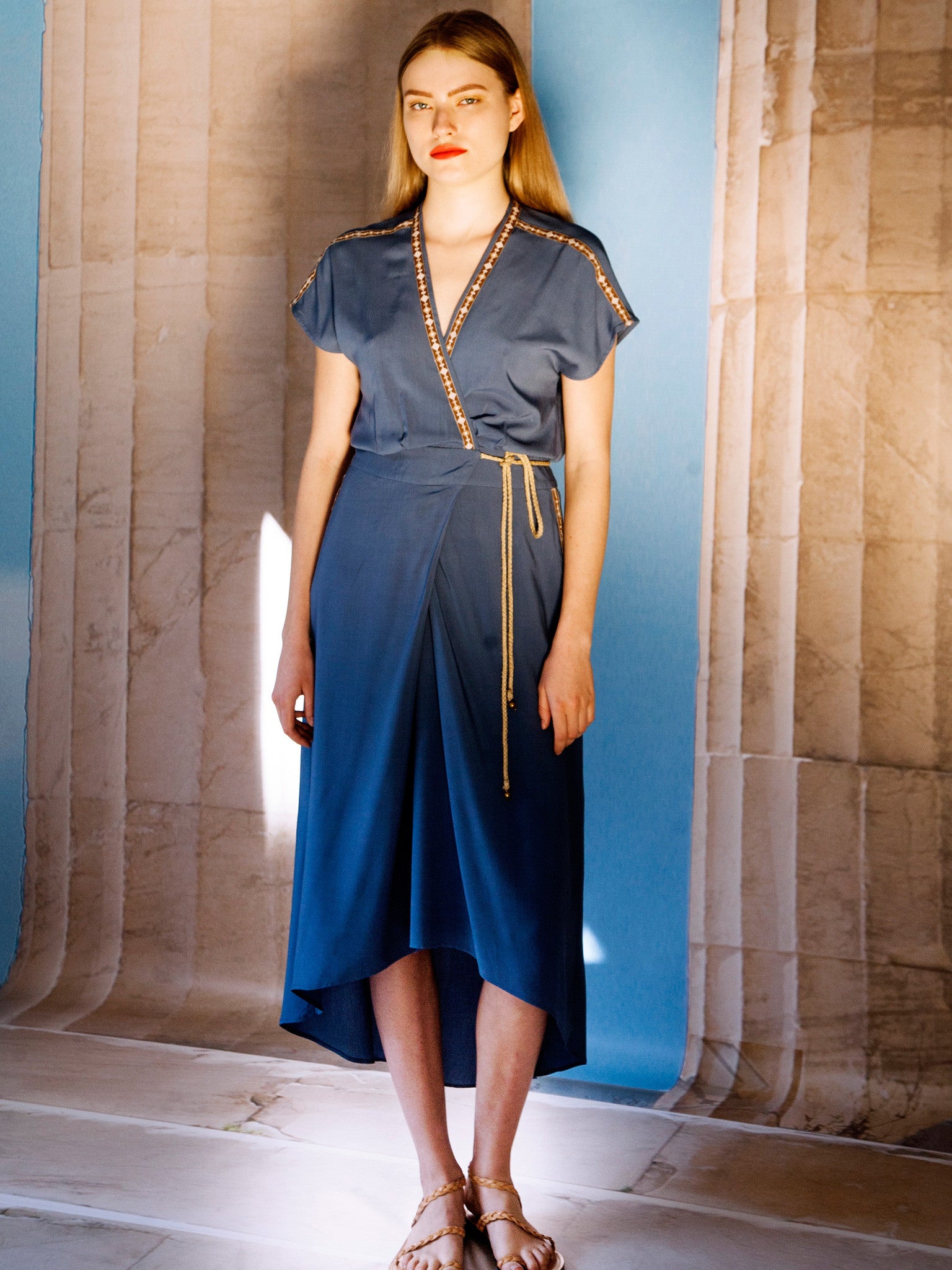 Transeasonal Wrap Dress
Our beautiful faux wrap dress, in a dusty blue, is ideal for our favourite transeasonal season. From Spring through to Autumn, you will be constantly in this dress!  At the office, on holidays, out and about, it will save you on many occasions.  Embellished with a mocha Grecian trim to remind you of your holidays in Greece. 
Dress 17528 €190.
Available in navy, copper, dusty blue, stone, red, blue. 
Photography: Chris Kontos
Hair and Make-up: Katerina Mitropoulou
Model: Malwina Garstka      D Model Agency
Original Backdrop Photo: Michelle Young, Lantern Studio
Assistant: Sotiria Karasiotou