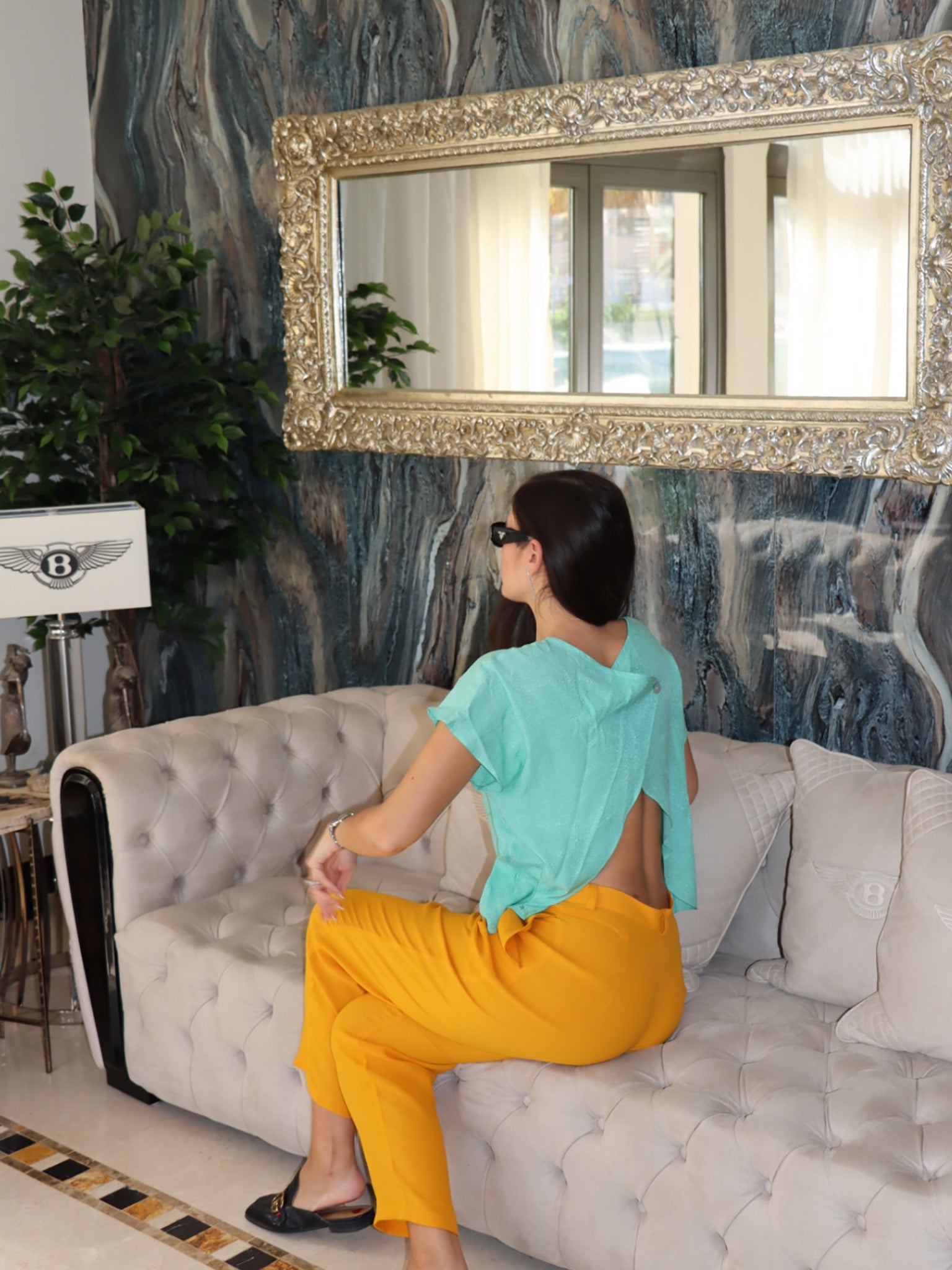 Tropical Paradise
Tropical Outfit
Our silk-blend loose top has a surprise wrap open-back design. Soft, flowing and lightweight, our blouse oozes femininity. 
A loose fit, that suits many body types.
The cross-over back allows you to easily wear a bra for the best support, yet leave a sensual look for the imagination.
In 3 gorgeous colours to choose from, which one will be yours?
Code Top: 21212
Colour: Mint
Content: 5%silk 95%viscose
Care: Hand or machine wash.
These trousers are the best yellow dress and work pant and you will have many outfit ideas for cocktail wear, dinner wear or day wear.
Code Pants: 21403
Colour: Yellow
Content:
79%viscose 21%poliamide
Care: Hand or machine wash.
Need help? E-mail us at info@samanthasotos.com or call us +30 210 324 2517
Who you are helping
At Samantha Sotos, we believe in community. A percentage of our online sales go towards aiding families in need. We are proud that through our product we are able to offer this assistance, and we want you to know, that your purchase has contributed in making someone's life a little easier. 
Thank you for your support and for being part of a community that believes that, only together can we create a better tomorrow.
Thanking you
Samantha
x 
🙏
Read more on our community values.