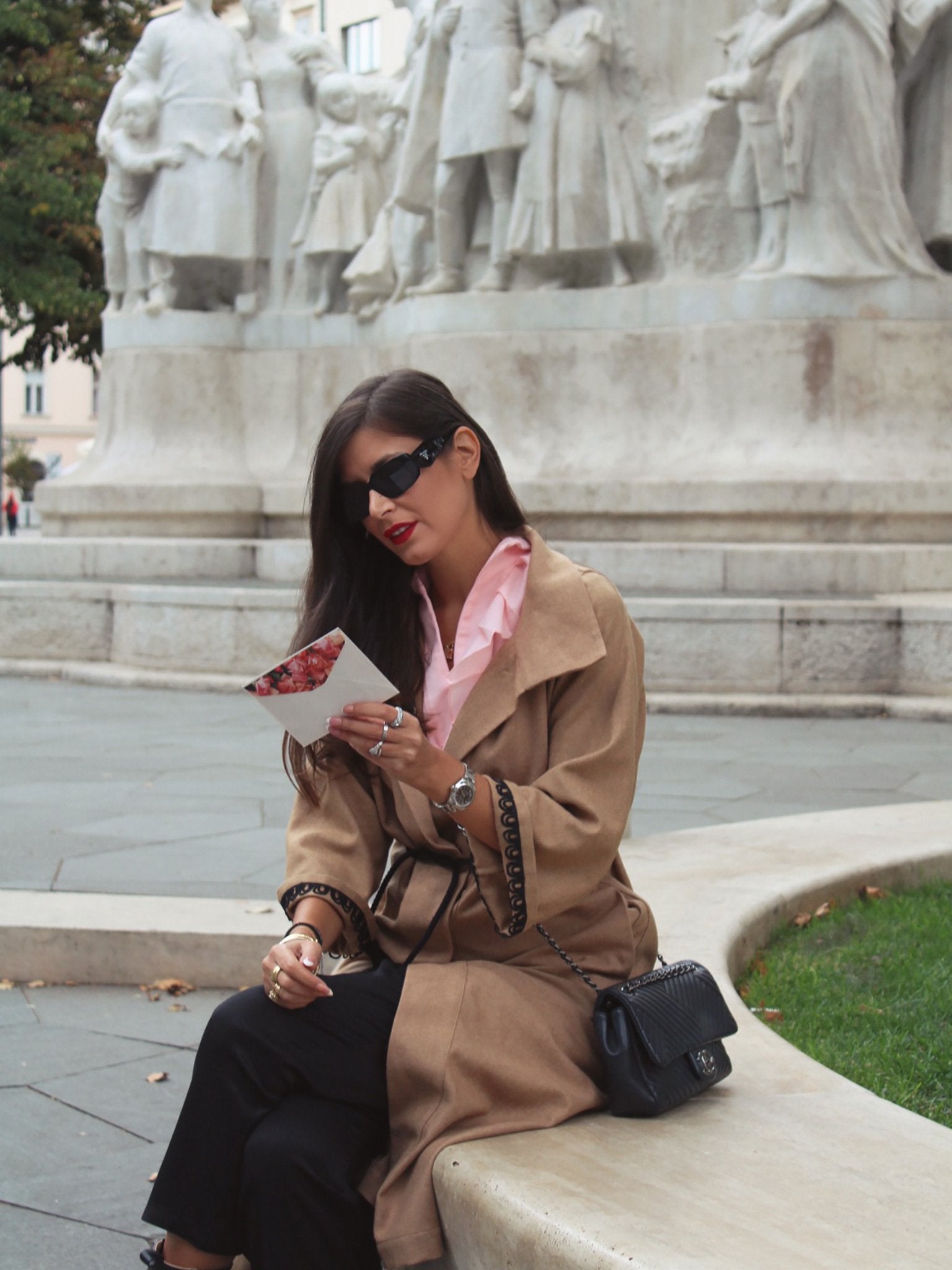 Vienna Tales
Long Camel Coat

Our camel long coat comes in our warm wool blend fabric and is perfect for Winter. It has a high shielding collar, which keeps you warm and protects you from windy days. The collar can be worn closed, folded down or completely open. Each option offering a different style and function. 

Our signature kimono sleeve is a stylish feature on our long camel coat and the hem inside is secretly embellished with a beautiful guipure loop Grecian trim. When the sleeve is folded up, an elegant surprise unfolds creating discrete yet evident detailing, helping you feel more special and unique.

Our long Winter coat ties, with a black tassel rope belt which matches the Grecian trim on the sleeve, also adding bold presence and texture to your look, which guarantees you feel confident and elegant.

Our long Winter coat inside isn't lined, a key design feature of our brand and is finished with fine cotton camel binding. This makes the coat warmer and creates a comfy, close to your skin, casual feel, almost like your second skin.
Code: 21102
Colour: Camel
Content: 80%wool 20%viscose
Care: Dry clean only.
Made with ❤️ in Athens

Need help? E-mail us at info@samanthasotos.com or call us +30 210 324 2517
Who you are helping
At Samantha Sotos, we believe in community. A percentage of our online sales go towards aiding families in need. We are proud that through our product we are able to offer this assistance, and we want you to know, that your purchase has contributed in making someone's life a little easier. 
Thank you for your support and for being part of a community that believes that, only together can we create a better tomorrow.
Thanking you
Samantha
x 
🙏
Read more on our community values.