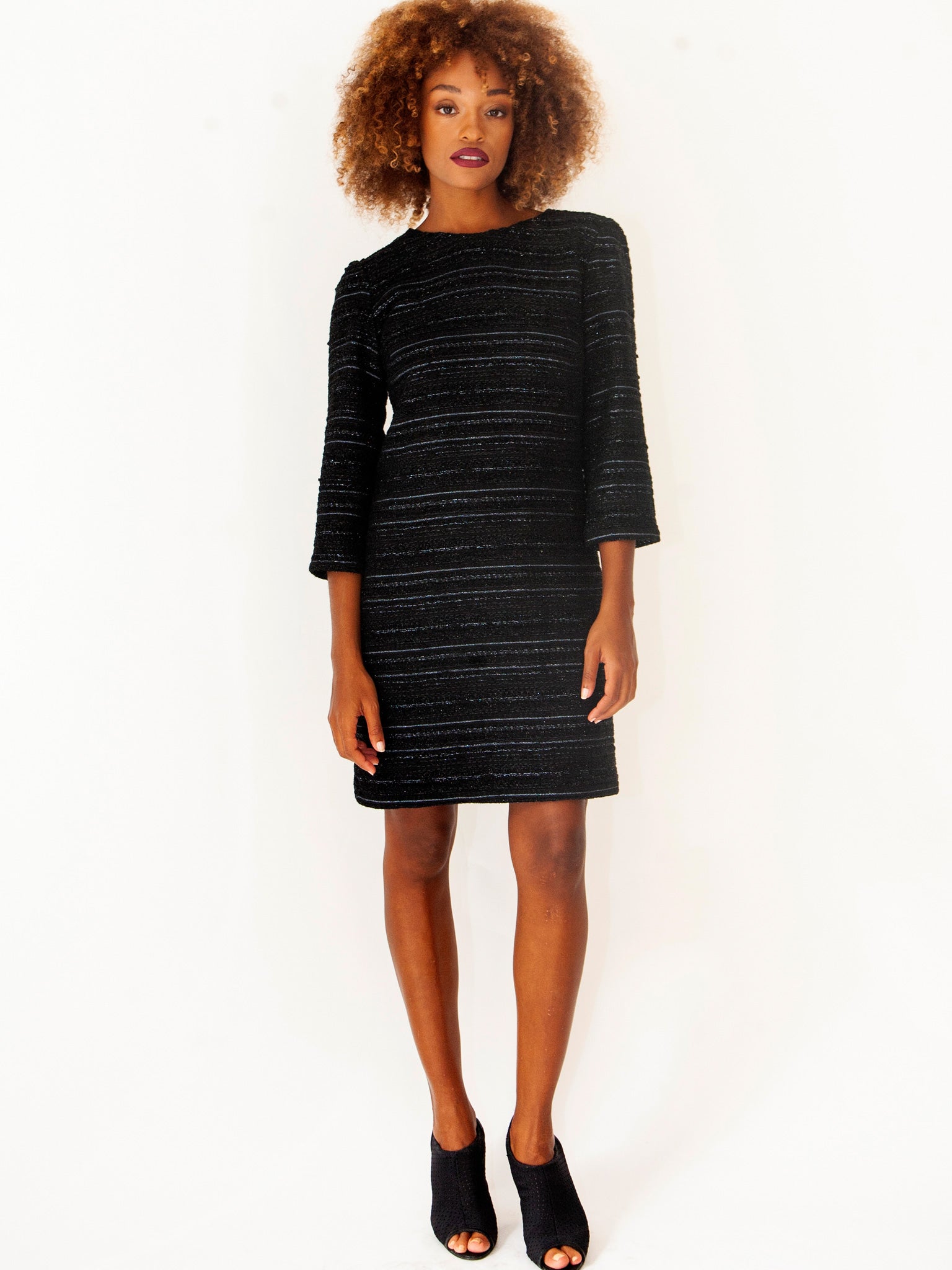 Wool Lurex Cocktail Dress
Our evening slightly fitted dress is exquisite in this wool, linen blend fabric. Mainly black but with lurex strands in black and midnight running across the fabric add a bit of glamour to your look.  Our just above the wrist sleeve length is a feature indicative of our brand. We feel that in winter, seeing that we tend to cover up due to the weather, it's nice to leave some features bare which show feminine features or can be accessorised with gold bracelets.
Code: 21501
Price: €230
Colour: Black-Lurex
Content: 
Outer Shell: 53%virgin wool 24%viscose 19%poliamide 4%linen
Inner Shell: 35%viscose 65%acetate
Care: Dry Clean.
Made In Athens, Greece.

Photography: Chris Kontos
Hair and Make-up: Katerina Mitropoulou
Model: Jasmine- D Models Agency